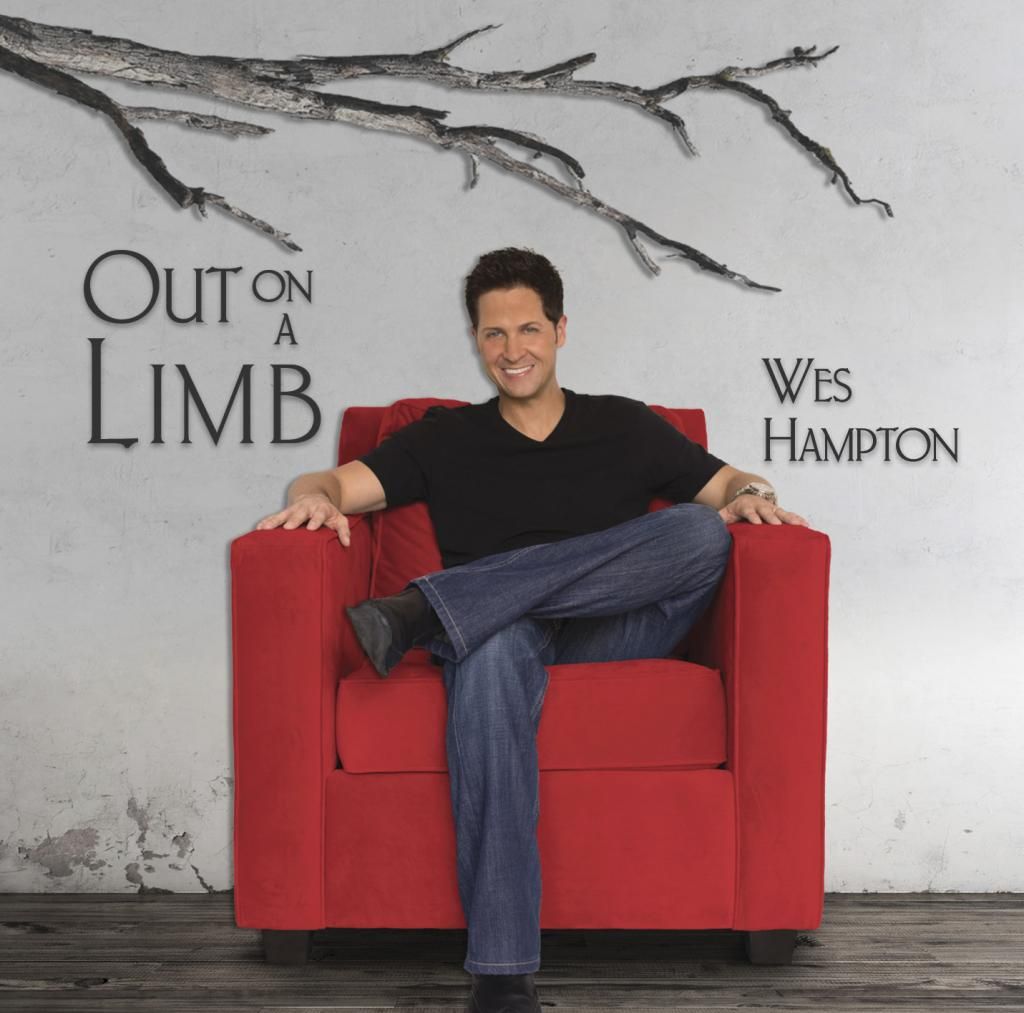 Out On a Limb is a wide-release re-packaging of Gaither Vocal Band tenor Wes Hampton's former table project Reality. It is his second solo effort, following 2011's A Man Like Me, which I first reviewed at Southern Gospel Journal here. Blending Wes's fresh, confident vocals with a batch of new songs from CCM hit-maker Sam Mizell and friends, it's sure to satisfy most die-hard Hampton fans. But will it satisfy fans of great music and songwriting? Does it satisfy me as a fan of all of the above? And does anyone else think the cover looks like someone dropped a Land's End photo shoot in the middle of a Gustav Dore engraving?

Likes
*Let's get this out of the way first: I heart Wes Hampton's voice. Sorry I don't have anything more profound to add here, it's just a fact. Okay, maybe I'll say a bit more: Wes can take a run-of-the-mill song and lift it up a couple notches, because even if I'm uninterested in the song, I am interested in hearing the places his voice goes with it. It's more powerful, more substantial, and has a much bigger range than your average CCM radio voice. At the same time, it's pure, youthful, and easy to listen to.
* "Need Him the Most"  features some guest vocals from the Martins, and it offers a welcome break from the samey, glossy pop sound that pervades most of the album with more of a countrified, Little Big Town feel. It sounds like the kind of thing Karen Peck & New River might have recorded. It's also a good lyric.
* "Echo of You" is an elaborate worship affair featuring special guest vocals from Steve Green and David Phelps. All three vocalists get a chance to show off some glory notes with a pleasingly soaring melody. Granted, they're very nearly drowned out by the track as the song reaches its climax, then keeps ringing the changes on said climax for another couple minutes until I'm going, "Gee, that's one loud echo." But no matter. It's just so good to hear Steve's voice, and he definitely holds his own here with the two young'uns. David who?
* "Nothing Can Take You From Me" is a tender, earnest ballad, spoken from the perspective of God to his child. In general, I shy away from tender, earnest ballads spoken in the voice of God, but Wes successfully melts my heart of stone.
* "My Father's House" is a thoughtful lyric that pulls back a little bit and lets Wes paint a simple picture of heaven for us.
In my father's house
There are rooms and rooms forever down the hall [
And in my father's house
There's a lot of family pictures on the walls…
* The closing "He is Here" is an exclusive live recording of one of Wes's sugar sticks, plus a great harmony vocal from Marshall Hall. Finally, we actually get to hear Wes's voice, and it sounds like it could have been a studio vocal.
Dislikes
*As I've already mentioned, there is way too much compressed sameness in the tracks. Most of them are full-blast from note one. ("Wrestling the Wind" cruelly offers my eardrums some hope with a promising piano-only intro, only to commence the attack after a few peaceful seconds.) While Hampton manfully rises above the noise with some soaring vocals, I believe he shines best with more restrained production, and I rarely felt like I was simply getting to hear him sing.
*The writing: Some of these songs fall into one of two categories: earworms, or songs that try to say something, but say it clunkily. As an example of the latter, "Eternal" is much too wordy, has an overly on-the-nose hook ("Who we are really matters. It makes a difference"), and sits awkwardly with the meandering melody. "You Can't Hold Me Back" tries to be original but only winds up reminding the listener of how much more memorable Dallas Holm's "Rise Again" was along the same lines.
* "Out On a Limb" (formerly titled "Me and God") is a cute, catchy little tune dedicated to Wes's boys, featuring some background vocals from them. The title of the album comes from the "Awww"-inducing chorus. But one piece of the lyric has me scratching my head. The verses have a series of "I'm not saying you can't […], but you can't […]." Example, "I'm not saying you can't break my heart, but you can't break my heart." Well, that's not true! For any parent, that's obviously not true. How many parents' hearts have indeed been broken by their children? Obviously, we pray that our children won't break our hearts, but the song seems to be saying that it's an impossibility. So that seems like a flaw.
* "Cross On a Hill": This hot mess of a lyric deserves its own bullet point. It's doubly frustrating because it's one of the most musically interesting numbers on the album. I'm not sure who the female guest vocalist is, but she has a great voice. The track is a tasty bit of gospop. And divorced from context, the hook seems solid: "The only place to go to find the Father's will is that cross on a hill." Too bad it's littered with cringe-worthy verses like this:
Will the war ever stop, will the fire cease?
Will we lay our weapons down?
Will the hands that we're using to throw these stones
Ever open and re-focus their power?
[snip] Will the arguments fade into words of love?
Will we lay our egos down?
'Cuz the lost don't need to hear another opinion
They'd rather see what Jesus' love is about
Okay, to start with, the line about "opening our hands to re-focus their power" is just silly. I couldn't figure out whether the writer meant this:


…or maybe, this: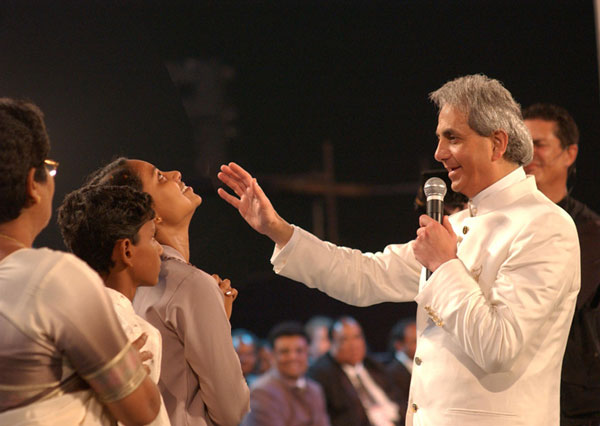 I'm personally going with this:
But I digress. The main problem is that this is badly-written, cliched stuff overall. And it's not-so-subtly aimed at the valuable work of the Church's culture warriors–people who happen to think our "opinions" on certain hot topics of the day actually 
do 
matter. Sorry if the writers get all bent out of shape over the word "warrior," but I got a flash for them: Sometimes, saying "peace, peace" when there is no peace is worse than useless.
Conclusion: 
The entire album may not be worth the investment, but there are some cherries to be picked on iTunes. If you love Wes's voice,  you might be pleased like I was to hear him get another chance to step into the solo spotlight. But also like me, you might wish you could hear it a little better. Listen to some samples and draw your own conclusions.  I give it 3.5 stars.
[Update: 5/6/15: The link is broken and has been removed.]