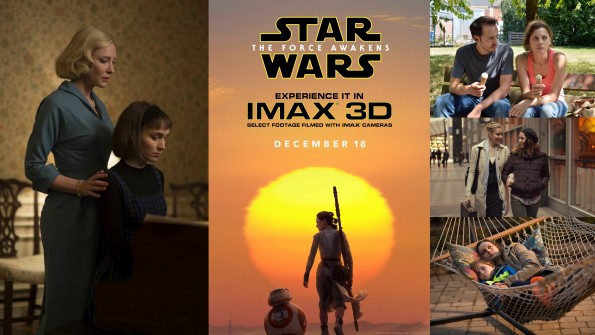 Each year, the literary website The Millions asks writers to reflect back on the best books they have read in the last 12 months. This feature, appropriately named A Year in Reading, highlights plenty of new books; in 2015, Ta-Nishi Coates's Between The World and Me and Helen McDonald's H is for Hawk received particular distinction. But authors also love to return their attention to books that were published years ago, such as Endless Love and The Satanic Verses, and much longer than that (Some brave soul volunteered The Scarlet Letter). The wisdom of the The Millions year-end list is that it combines recency with staying power and re-discovery. Since it is impossible to read more than a plurality of books released in any year, why not recommend a novel that was unfortunately forgotten five or fifty years ago?
It's the time of the year when film critics release their Top 10 list, and for the most part I love these lists. Ken Morefield's rankings reminded me that I have neglected to see Love and Mercy and too many other good films this year. Year end rankings also help to launch movies that only open in December for their Oscar qualifying run. This year, The Revenant and Anomalisa fall into this category, and I can't wait to see both when they expand to wide release in January.
At the start of 2015 I set out to watch 120 films and I met my goal. I'm at 135 and still have an opportunity to watch a few more before the College Football Playoff interferes. Without screeners and lots of time, I saw only a few dozen new releases. In fact, many of my favorite films of the year were not released in 2015 at all. So as I recap my highs and lows for the year, I remind everyone who complains about the current state of Hollywood that there is an ever growing storehouse of great films that are worth watching for the first time in 2016.
The Best of 2015 Releases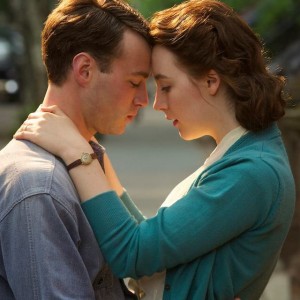 Brooklyn – Based off the book by Colm Toibin, Brooklyn stars Saoirse Ronan as an Irish immigrant who settles in America in the 1950s, falls in love with Tony, an Italian, all the while battling a persistent bout of homesickness. Even without having read the novel, I didn't find Brooklyn full of many surprises; yet with the ever-competent hands of Nick Hornby writing the script and an irresistible atmosphere of nostalgia in the air, this film is well worth your money. The chemistry between Ronan and Emory Cohen, who plays Tony, combines to form one of the most romantic relationships of the year. And Brooklyn provides a timely reminder that immigration makes America a stronger and more vibrant place for everyone.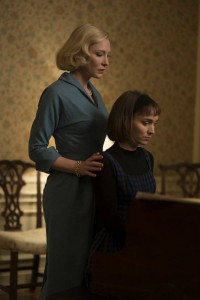 Carol – This spring, I barely made it through director Todd Haynes's sentimental 2002 film, Far From Heaven. However his latest release, Carol, a slow-burning tale of a young shopgirl (Rooney Mara) and a middle-aged mother (Cate Blanchett) in love during the 1950s, is stunning. Little by little, Haynes deploys the actresses's longing glances and artful hand movements to build up this repressed relationship. At a time when sex scenes often function as just plot points, Carol stays accurate to the prudeness of the era. But when this love affair becomes physical, it serves as a cathartic explosion in an otherwise quiet film. Even more importantly, Carol may be the smartest coming-of-age film of the year. Mara's character, Therese, begins the film unable to order lunch off a menu; she ends it by realizing her own agency without having to say a word. The eyes, Carol proves, are the window to the soul.   
Ex Machina and Inside Out – Both films are solid stories made out of brilliant concepts. In Ex Machina, a mysterious billionaire (played by a dancing Oscar Isaac) invites a young programmer to examine his android, Ava (Alicia Vikander), in a series of Turing tests. As soon as the programmer begins to grow attached to Ava, a suspended mood of tension sets in that is only jarred by a violent climax. What transpires is ultimately a re-telling of creation in a technology age, and as graceful destruction of male power as seen all year on the screen. In a way, Inside Out, Pixar's animated feature, is also a story of female empowerment. Although the surface plot, 11-year old Riley dealing with homesickness, is uninspiring, the real meat of the movie is in the five personified emotions that battle for control of the girl's mind. Pixar's creative representations of memory and abstract thinking deserve particular praise. But I couldn't help thinking that Inside Out should have paired its concept with a male instead of a female protagonist. If Ex Machina portrays femininity as an subversion of the rational, traditionally male robot, why not have Inside Out imagine a boy, with all the sexist baggage, as being "too emotional"?
Gabriel – In the 2012 film Electrick Children, Rory Culkin shined as a skater boy on the fringes of Las Vegas's nightlife. In Gabriel, his unorthodox handsomeness and lankiness are perfect for depicting a teenager trying to move on from mental illness and salvage a long-lost love affair. Although Gabriel is an outstanding character study, it surprises by creating a three-dimensional family, tested by Gabriel's antics, but held together by love and tragedy. The film's denouement, a few stolen moments on a wintry beach, is heartbreaking for the sensitivity and fragility Culkin displays. He needs someone to hold him close, but really we know he needs much more.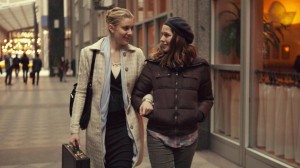 Mistress America – 2015 saw two releases by writer/director Noah Baumbach: the inter-generational couples comedy, While We're Young, and the even funnier, Mistress America. In the latter, a first-semester college student, Tracy (Lola Kirke), meets her soon-to-be stepsister, Brooke (Greta Gerwig). They become close friends, even as Tracy mines the relationship for writing material and Brooke enlists Tracy's help as part of a revenge scheme. Not enough credit has been given to Gerwig, who deserves to be in the awards conversation for her kinetic, multi-layered performance. She is narcissistic and occasionally cruel, but has a mysterious attraction to her that makes it clear why Tracy will follow her anywhere. The film's third act, at the house of Brooke's archenemy, who stole her cat and her fiancee, is so much fun. And Baumbach is a rare middle-aged man who has something to say about millennials that isn't chock full with condescension. Small details, like Brooke's cracked iPhone screen, allow Mistress America to resonate with authenticity.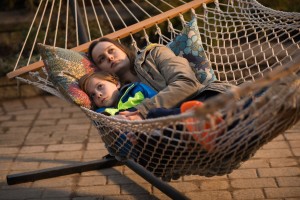 Room– No movie brought me closer to tears than Room in 2015. A mother (Brie Larson) has been kidnapped and years later, she lives confined with her young son (Jacob Tremblay) in just a single room. Larson is excellent of course, but Tremblay delivers a revelatory performance as a real boy who lives in an artificial existence. Director Lenny Abrahamson makes great use of such limited space, and when it is time for the Tremblay to make an attempt at escape, we experience the world with new eyes and a racing heart. Room's second half lags, but the movie has already given us a sense of wonder, a symbolic secular baptism of Tremblay's character, that seems of cosmic significance. Freedom has never seemed so precious.  
Honorable Mentions: Despite wildly different directing styles, Spotlight (2015) and The Big Short (2015) are actually the same riveting story: Men investigate and reveal a wrongdoing that has caught almost everyone complicit in lies and devastating crimes…I've already written about the crazy car chase that is Mad Max: Fury Road (2015)…Breathe (2015) is an absorbing and atmospheric French coming-of-age dramas…Slow West (2015) features quite a final shoot-out….
Favorites from Previous Years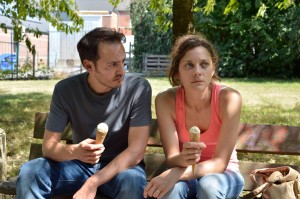 Two Days, One Night (2014) – Workers at a solar panel company fire a sick female employee in exchange for a 1,000 euro bonus. That woman, played to perfection by Marion Cotillard, is convinced by her husband to spend the weekend trying to change the minds of her fellow workers. Although the plot of the latest film by the French-Belgian Dardennes brothers is simple, Cotillard's character Sandra takes Two Days, One Nights in the direction of the profound. Few things are more painful to watch than a person begging for their job and livelihood. And we have no choice but to observe Sandra's dignity being tested and shredded again and again by men and women pursuing their understandable self-interests. The film's few moments of grace, of Sandra and her husband eating ice cream and singing in the car, reiterate that the subject of this film is not just about the tolls of capitalism, but about finding the parts of humanity that cannot be bought and sold.
Black Swan (2010) –  I was captivated by this Darren Aronofsky-directed film despite having absolutely zero interest in ballet or Swan Lake. On one level, Black Swan succeeds in mixing a traditionally masculine story of an athlete pushed to the limits of their skills with the vulnerable femininity of a stellar Natalie Portman. On the next level, Portman's character Nina risks destroying herself for the sake of her role as the Swan Queen. Where does the boundary between an artist and her art begin and end? Black Swan succeeds in understanding that the fear of being replaced, embodied by Mila Kunis as Nina's rival, is unrelenting and not merely the concern of artists or performers. Indeed, Black Swan is horror story because Aronofsky turns our nightmares into reality.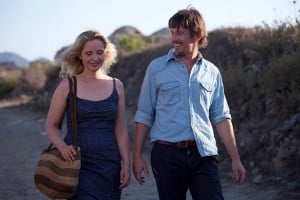 Before Midnight (2013) – A favorite of 2014, Boyhood is near and dear to my heart; no film I've ever seen does a better job of showing how time takes away the events of our lives and replaces these moments with meaning. But director Richard Linklater's previous film, Before Midnight, is a close second. After being impressed and moved by Before Sunrise (1995) and Before Sunset (2004), I was blown away by the series most recent entry, Before Midnight. Two lovers, Jesse (Ethan Hawke) and Celine (Julie Delpy) talk and argue over a vacation in Greece. The simple set-up replaces plot mechanics and dramatic tension for something better: the plain truth of how we grow older, love each other and never stop saying we're sorry. Despite plenty of criminal acclaim, the Before trilogy is criminally-underseen. Please begin to rectify this problem. 
Ferris Buehler's Day Off (1986) and Fast Times at Ridgemont High (1982) – 2015 was the year I finally arrived at the 1980s high-school comedies. Both movies preach freedom to rebels without a cause. I'll give the edge on performances to Fast Times on the backs of Jennifer Jason Leigh and Sean Penn, who basically plays Ferris Bueller if Ferris had spent his sick days getting stoned.  Fast Times also has the upper hand in the soundtrack competition; "Somebody's Baby," "Speeding," and especially "Raised on the Radio," have found permanent places on my Spotify playlists. On the other hand, this conversation between Ferris's friend Cameron and girlfriend Sloane is a gem. "What are you interested in?" she asks. "Nothing," Cameron says. "Me either," Sloane replies, and then they both just laugh watching Ferris sing "Twist and Shout" as part of a parade through the middle of Chicago. Adulthood can wait.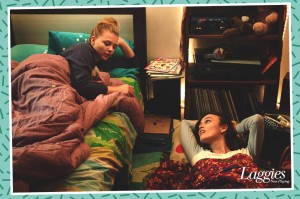 Laggies (2014) – Keira Knightley is an international treasure. In Laggies, she plays a 28-year old who runs off from a marriage proposal to spend a week with a teenager she bought beer for once (Chloë Grace Moretz). Of course, she catches the eye of the teen's dad, a divorced man named Craig (Sam Rockwell). Will she embrace maturity and go back to her fiancee or will she fall in love with Craig? Despite a plot that sounds pretty fluffy, Laggies is a remarkably entertaining film. Is it a little too predictable? Sure. But the film possesses just the right tone, showing optimism towards its characters without giving into implausible quirkiness or wish fulfillment. What a pleasant surprise in the always hit-or-miss coming-of-age territory.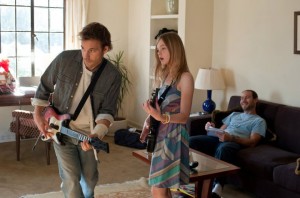 Somewhere (2010) and Oslo, August 31st (2011) –  A few years ago, I saw Somewhere, Sofia Coppola's fourth feature, and thought it was very dull. In 2015, I re-watched Somewhere and recognized its subtlety and emotion transcends a sparse screenplay. Johnny Marco (Stephen Dorff) is a famous actor who is caught in the emptiness of celebrity until his daughter, Cleo (Dakota Fanning), arrives. They jet off to Italy and order every gelato available, but the film avoids easy answers. Like the acclaimed Lost in Translation (2002), Coppola suggests that a life of loneliness and luxury is hard to escape from, and that it takes courage to even try. Oslo, August 31st is a Norwegian film that doesn't even have the gloss of wealth to hide emotional pain. Anders (Anders Lie) is a writer and a recovering drug addict who return for a single day from treatment for a job interview in Oslo, where he grew up. The movie is a love letter of sorts to the city, majestically displaying Oslo, only to reveal Anders inner despair and sadness. How does one begin to repair a life shattered into lost pieces? In a scene that wouldn't be out of place in a Sofia Coppola film, half way into Oslo, August 31st, we listen with Anders inside a crowded cafe beside a street corner. The director Joachim Trier gives us a half-dozen angles of the 34-year old just sitting there, and from every one, the camera focuses until we realize just how alone Anders really is.  
Honorable Mentions: The Virgin Suicides (1999) has two wondrous scenes: Tripp and Lux making out in the car and when the neighborhood boys play music to the Lisbon girls… Ain't Them Bodies Saints (2013) is worth watching for rendering Texas beautiful with cinematographer Bradford Young's magic touch…21 Jump Street (2012) and She's The Man (2006) prove the Channing Tatum has always been a good actor…Thanks to Adaptation (2002) my brother and I joke that even if a movie is bad, at least "mom called it psychologically taut."
Lows of 2015 (including some Star Wars spoilers)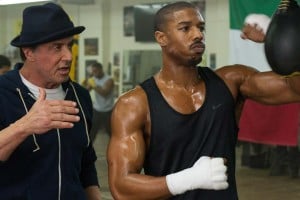 Creed – Michael B. Jordan stars as Adonis Johnson, an up-and-coming boxer, in Creed, which is essentially a re-telling of Rocky (1976). Adonis moves to Philadelphia, convinces a retired great (Sylvester Stallone) to train him and, next thing you know, we are at a big fight scene. My problem with Creed isn't a critique of originality or acting, but of theme. Creed, like all underdog stories, demands that we identify and root for the talented apprentice, Adonis. But, I find it difficult to support a character who hurts other people, not to scratch out a living, but to live up to the legend of his father. In 2015, our heroes shouldn't be characters that mimic violence for the sake of entertainment. Watch Creed with any amount of skepticism about traditional masculinity and the film crumbles. Creed knows a lot about punching, and not much about anything else.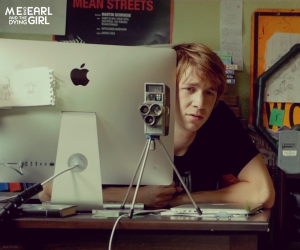 Me and Earl and the Dying Girl – Me and Earl is probably the most disappointing new release I saw this year. It has a funny script and director Alfonso Gomez-Rejon brings a really interesting, stylized look to the film. Connie Britton and Jon Bernthal are strong in supporting roles. But this story of a friendship between two high peers, Greg, a filmmaker, and Rachel, sick with cancer, is ultimately misguided. I was no fan of The Fault in Our Stars (2014), but at least that movie embraced youthful mortality as its subject. The most important arc of Me and Earl is about Greg (Thomas Mann) making a film and realizing his artistic potential. Rachel (played by a very capable Olivia Cooke) is reduced to the background, seen only through the experiences of the rather selfish Greg. Again, this is really a shame because the pieces are there to make a good film, including an absorbing climax set to Brian Eno's The Big Ship, but I could never shake the feeling that Me and Earl doubled down on the wrong teenage protagonist. 
Star Wars: The Force Awakens – The Force Awakens has done a great service to our nation. Just think of how many families weren't torn apart this Christmas because conversations turned on the parentage of Rey instead of Donald Trump. Alas, The Force Awakens isn't a good movie and I'll give you three reasons why. The first is that the performances are extremely uneven. As Rey, Daisey Ridley is light on her feet and eerily reminiscent of Keira Knightley crica Pirates of the Caribbean. On the flip side, Carrie Fisher is painful to watch, overacting in every scene. Oscar Isaac is a fantastic actor, and he livens up the early scenes, until director J.J. Abrams decides we have to focus our attention elsewhere. But Abrams decision to cast Adam Driver as the new villain, Kylo Ren, is a disaster. Most viewers may not know Driver, most famous for his role in Girls, which I haven't seen, but if you do, it's just impossible to imagine him as capable of great evil. He looks so goofy that you think he is going to a Halloween party dressed as Darth Vader. In Frances Ha (2013), Tracks (2013) and While We're Young (2015), Driver has been cast as an ambitious but affably amusing guy. For the life of me, I can't understand what Abrams was doing.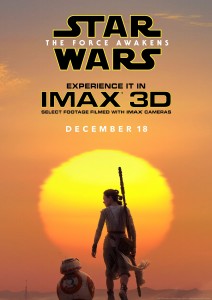 Beyond the performances, The Force Awakens is a mess of implausible and wild plotting. The opening act, including the meetings between Rey, the droid BB-8, and Finn (John Boyega), is fine. But are we really supposed to believe that the First Order could build a weapons system that had the same exact vulnerability as the two previous Death Stars? That sort of seems insulting to the audience's intelligence. And the climactic lightsaber duel between Rey and Kylo Ren is ludicrous. Rey has never touched a lightsaber in her life, and yet she is able to gain the upper hand on Kylo Ren. This is not in the spirit of the original trilogy; Luke was no Jedi Master over night. And say what you will about the prequels, at least the lightsaber battles in Phantom Menace and Revenge of the Sith were compelling. My final issue with the film may seem minor, but it is symbolic of the emptiness of The Force Awakens and far too many superhero films. In an attempt to destroy the Republic, the First Order annihilates five planets with its new superweapon, presumably killing billions. We know nothing about the billions of people slaughtered, nor is there any real indication that these people matter. At least the destruction of Alderaan in A New Hope was a weighty moment, included to introduce us to the Death Star and intimidate Princess Leia. In The Force Awakens, Abrams treats an unimaginable genocide as a speed bump on the way to the next action set piece. Committed fans of Star Wars may not care, but from the perspective of a critic, it is impossible to feel the emotional impact of The Force Awakens when Abrams has divorced the narrative from any sense of morality or valuation of human life.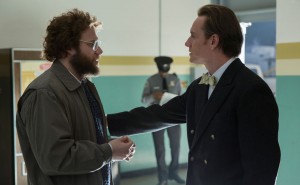 Steve Jobs – Steve Jobs, the late CEO and co-founder of Apple, is a towering figure in the American imagination. Portrayed by Michael Fassbender, Jobs is a demanding control freak with a dangerous temper. Unfortunately, Aaron Sorkin's script fails the film. Sorkin's dialogue has  its typical sharpness, but his decision to structure the movie as three acts coinciding with Apple product launches falls flat. The pacing is hyperactive and the film rarely gives us space to breathe and think. In The Social Network (2010) and Moneyball (2011), Sorkin has already proven he can show us the relentless pace of innovation. But Steve Jobs is missing the artist's sensibility. Apple products have always been works of brilliant design. Jobs certainly saw himself as an artist in a powerful relationship with his company's creations. Instead, Sorkin grounds Jobs's heart in a hasty reconciliation with his daughter. It's a shame because the life of Steve Jobs really could be re-written as a fascinating parable. That movie would be a story of mortality, of how even the greatest men cannot escape sickness; Like us all, Steve Jobs searched for ways to transcend death.
Dishonorable mentions – In January, I tore into the offensive American Sniper…The Intern wastes a good Robert DeNiro performance…Phoenix is one of the best reviewed films of the year, but it struck me as cold and confusing…Jason Segel and Jesse Eisenberg are convincing in the David Foster Wallace film The End of the Tour, but the film is stolid and unable to communicate the literary genius of Wallace…Dope degenerates into a series of gags in its second half…
What I'm Excited to See in 2016
I missed so many alluring films released this year that I hardly know where to start. 45 Years looks like a thoughtful portrait of time and longing. High on my list are also Bridge of Spies and The Martian, the Golden Globe Foreign Language nominees, Mustang and Son of Saul. I need to see Mia-Hansen Love's French-electronic dance film, Eden, as well as her second film, 2009's The Father of My Children. The Ukrainian tale of violence and silence at a deaf boarding school, The Tribe, never got much of an American release and isn't available for streaming, so I hope to find a way to watch it in 2016. Since coming-of-age films are something of an obsession, I'm embarrassed not to have seen Diary of a Teenage Girl. Finally, I'll inevitably break down and watch Pan out of my loyalty for Rooney Mara.
I feel like it's a bit too early to look forward to new releases in 2016, but I'm ready for Richard Linklater's Everybody Wants Some, which opens in April. Even more promising is Ang Lee's adaptation of the Ben Fountain book, Billy Lynn's Long Halftime Walk. The 2013 novel is a biting satire of American war and hubris about a young private who returns from the Iraq War. Although I never quite warmed to the Coen brother's last film, Inside Llewyn Davis, their February release, Hail, Caesar!, seems to be two hours of fun. With nearly every star in Hollywood, I say get the popcorn ready and welcome in the new year.