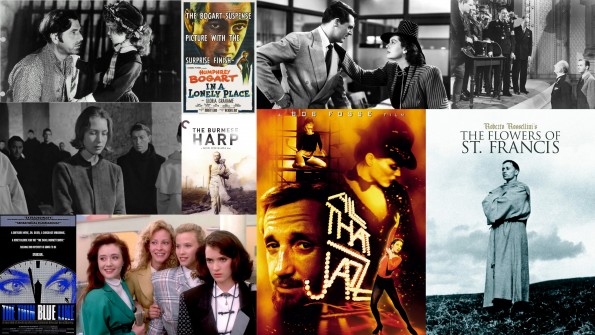 This is not a top ten of 2015 list; it is a list of older movies that I watched for the first time this year. Since I watch a good number of films from previous years in addition to new releases, and since many of those films are pretty fantastic, I decided to shout out my favorites. After all, the great works of cinema should be acknowledged.
Bob Fosse's quasi-autobiographical story about a workaholic director and choreographer whose reckless life of drugs, sex, and his obsessive love for his work begins to take a serious toll on him is not a film many viewers will appreciate. However, this brutally cynical cautionary tale has some real insight to offer into the shallowness and thrill of the razzle dazzle of stage life as well as the pains and pieces of an artist's soul that go into creating a work of art which in some way reflects the beauty of the world. On top of that, it contains some of the finest choreography Fosse ever staged.
There are some things which connect all of humanity, even in the midst of war, such as guilt, a desire for reconciliation, and music. The Burmese Harp connects all three in a story of a Japanese soldier who fails to get an isolated remnant of rebels to surrender, and after being separated from his company, consequently adopts a life of isolation as a Buddhist monk. As he travels the countryside burying the remains of other soldiers as an act of atonement, his company refuses to stop looking for him, both seeking their own ways to reconcile the tragedy of the war.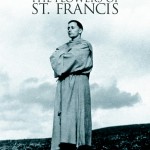 The Flowers of St. Francis (1950)
In the spirit of the Italian neo-realist movement, Fellini Rossellini cast actual Franciscans as St. Francis of Assisi and his followers. The film eschews a traditional narrative, and instead shows nine short segments each depicting a different incident in the lives of the first Franciscans. The result is a wonderfully humanist take of Francis that portrays him less of an eccentric reformer and more of a humble leader, overseeing his diverse group of occasionally foolish but always well meaning followers as Francis sends them out to the world to preach the Gospel.
One of the first and best high school satires, the titular clique in Heathers makes the girls in Clueless look truly clueless, and it makes the Mean Girls of 2004 look like amateur cry babies. The derisive one liners which these high school students come up with are hilariously artificial as the snobby cliques which the film bitingly criticizes. Even more pointed is the satirical exposé of bullying, peer pressure, our culture's obsession with exploiting tragedy, and of the cynical know-it-all attitude way too common to teenagers.
Cary Grant and Rosalind Russell both play scheming, ruthless newspaper reporters who will do anything to get the story and get their way. When Russell attempts to leave her job to start and new life and get married, Grant shows himself to be even more resolved not to let her go. Working in his favor, one of the biggest stories of the year about a wrongly accused man about to be executed is breaking open, and Russell can't deny her love for breaking the juiciest headlines. As the witty retorts fly from characters at a breakneck pace, the most notable element is the shocking disregard Grant and Russell have for the dignity of everyone else, which makes them a perfect match for one another.
A noir par excellence, containing one of Humphrey Bogart's best performances, In a Lonely Place makes the viewer and the characters question what they know and reevaluate first appearances. When Bogart's unstable Hollywood screenwriter Dixon Steele becomes the last person to see a young lady alive before she was murdered, the absence of suspects and his history of violence make him the chief suspect, even though his previously unknown neighbor (Gloria Grahame) can give him a solid alibi. The simmering tension plays with noir stereotypes brilliantly and creates a compelling mystery which cleverly shifts our sympathies.
Jellyfish (2007)
An Israeli film in a similar genre to Crash and Magnolia, Jellyfish isabout the lives of three separate women which interact in unexpected ways after one of them finds a young girl abandoned on a beach who refuses to wear anything other than her bathing suit and a flotation device. Infused with a sense of the mythological, the film quietly follows all its characters, sympathizing with them in their struggles and very subtly suggesting there is some greater force at play watching over them and bringing them together.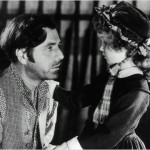 The Prisoner of Shark Island (1936)
Admittedly, the history of Samuel A. Mudd's relationship with John Wilkes Booth is oversimplified and Mudd's own character flaws are whitewashed, but John Ford's fantastically directed film is a compelling portrait of a man who stays true to his family and to his profession as a doctor no matter what hardships he encounters after he's wrongly accused and imprisoned for conspiring to assassinate President Lincoln.
An incredible documentary about the conviction of Randall Adams for murder, The Thin Blue Line also explores how preconceived biases influence our opinions, the tragedy of how that infects our legal system, and how we convince ourselves to remember events in a way that helps us most. I particularly loved the camera's focus. When the characters are being interviewed, we see their faces and their expressions, like a normal interview. When their recollections are being acted out, the action always takes place just outside of the frame or along the edges, and all we see is people's feet, a car driving off, or an out of focus person running, as if the memories are hazy and possibly not accurate.
Portraying the Nazis as moronic buffoons in the midst of World War II, long before Mel Brooks did so with The Producers or his own remake of To Be Or Not To Be, Ernst Lubitsch's comedy not only reminds us why humor is essential in the midst of tragedy, but also shows  a scenario of art literally saving lives. When a Polish acting troupe becomes entangled in preventing a Nazi spy from disclosing the names of those in the underground resistance, they hilariously pull the wool over the Nazis' eyes using their talents and resources in a wonderfully riveting farce that calls "the Fuhrer a piece of cheese, because he stinks."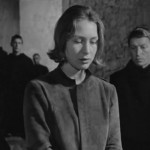 The Trial of Joan of Arc (1962)
Robert Bresson's signature style of directing "wooden performances" pays off in spades. He perfectly captures the terror and feeling of isolation of the young Joan on trial for her life, as the English court and clergy are determined to see her burn as a heretic. Comprised purely of dialogue from Joan's actual trial, the film is both tragic and haunting.