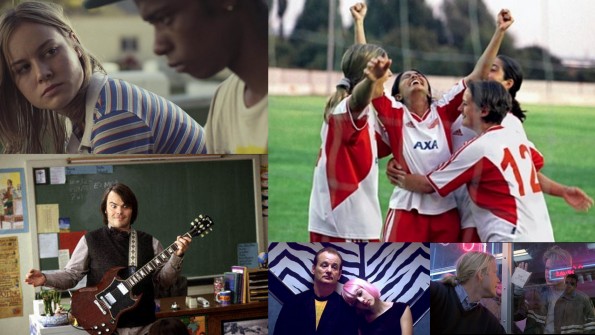 As a college student, I watch most of my movies late in the evening, after a day reading Holocaust literature, 60-page papers on early Christian almsgiving and Freud. As much as I would like to lie in my bed and watch American History X or 12 Years A Slave, I find myself reaching for simpler, lighter and less violent films. At least until final exams are over, I'll be watching movies that make me laugh and remind me of my friends and family hundreds of miles away. As I formulated this list, there was no unifying theme or principle that defines a "Feel-Better Movie." However, it does help to have memorable scenes (I've watched the bar scene in Good Will Hunting dozens of times) and a good soundtrack. Evan already selected two recent films, Moonrise Kingdom and Frances Ha, that I love. If only real life could be so whimsical. My recommendations, without further ado:
5) Bend It Like Beckham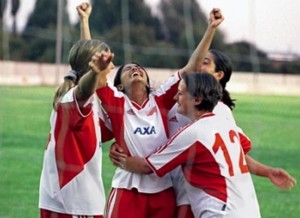 I considered lots of sports movies for this list: Hoosiers, The Rookie, and Dodgeball: A True Underdog Story. I settled on this delightful 2002 soccer film, starring Parminder Nagra, Keira Knightley and Jonathan Rhys Meyers, about a teenage girl in England who just wants to score goals over the objections of her traditional Indian family. My favorite fun fact about Bend It Like Beckham? The film won a music award at the 2004 Pyeongchang Film Festival. With "Atomic" by Blondie, Curtis Mayfield's "Move on Up" and the very catchy song "Inner Smile" by Texas, this film's soundtrack belongs on your Spotify. The joy of Bend It Like Beckham is the ease with which the film presents its multicultural, feminist view while giving us soccer matches, a wild Indian wedding, and a love triangle between Coach Joe (Rhys Myers) and two of his players, Jess (Nagra) and Jules (Keira Knightley). Will Jess be able to play in her league championship game despite the objections of her parents? I won't spoil the movie, except to say that David Beckham makes an appearance at the very end. No matter how many times I watch this movie, I never tire of hearing Keira Knightley shout "Santa Clara" with a British accent.
4) Good Will Hunting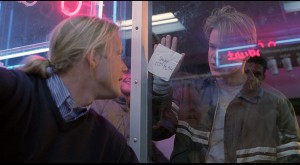 The movie that launched Ben Affleck's and Matt Damon's career (and won them an Oscar) is a love letter to Boston. Good Will Hunting has seen a resurgence of interest in recent years due to an Oscar-winning performance by the late Robin Williams. As Dr. Sean Maguire, Williams serves as the therapist (and father figure) to a screwed-up boy genius, Will Hunting (Damon). Delightful performances by both of the Affleck brothers, Stellan Skarsgard as a pretentious math genius, and Minnie Rider as Damon's Manic-Pixie Dream Girl, anchor the film. However, the best reason to watch Good Will Hunting is the hilarious, memorable script. This movie was made to be digested via YouTube clips. Who could forget when Damon upbraids an obnoxious Harvard graduate student for plagiarizing his readings to pick up girls before Damon tells him "you dropped a hundred and fifty grand on a fuckin' education you coulda' got for a dollar fifty in late charges at the Public Library?" And Ben Affleck's speech to Damon at the end of the film, as they do construction work and discuss the future ("Hanging around here is a fuckin' waste of your time") is unforgettable. If Good Will Hunting doesn't put a smile on your face, it's not your fault. You just were born without a heart.
3) School of Rock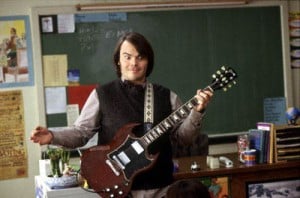 Richard Linklater has directed better films (The Before trilogy, Boyhood), but never has he had more fun than in this 2003 movie starring Jack Black as a washed-up rocker who steals his roommate's substitute teaching position. Black doesn't know the first thing about math or history, so he teaches a bunch of fourth-graders how to rock-and-roll for the local Battle of the Bands. School of Rock came out just as the implementation of No Child Left Behind began and the film wonderfully anticipates and mocks the high-stakes testing and helicopter-parenting that still defines America's education system today. Linklater's films always have great soundtracks; School of Rock is no exception, with tracks from AC/DC, The Who, and Led Zeppelin. Plus the climactic performance is four wonderful minutes of Jack Black shredding guitar, singing goofy lyrics ("Maybe we was makin' straight A's / But we was stuck in a dumb daze.") and crowd-surfing. Tragic that plans for a sequel fell through.
2) Short Term 12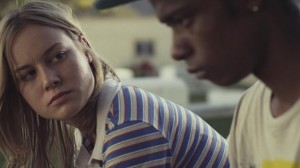 Short Term 12 was critically beloved when it came out in 2013 (it has a 99% on Rotten Tomatoes!), but no one bothered to see it. What a shame. Brie Larson plays Grace, a young supervisor at a foster-home for teens. Although Larson is now getting lots of deserved awards buzz for Room, I'd argue that she is even better in Short Term 12. Larson plays Grace with such pure empathy, vulnerability and responsibility that you wish this movie kept going well after its 96-minute run time is over. The foster-home isn't just a setting; it's a living, multidimensional community that draws the viewer in and remind us that sometimes crying is just healthy catharsis. Short Term 12 also soars on the backs of a beautiful score by Joel West, a likable performance by John Gallagher Jr. and it's clear, naturalistic looks. Short Term 12 (along with Good Will Hunting) is also currently streaming on Netflix, so you should start to feel better at a click of a button.
1) Lost in Translation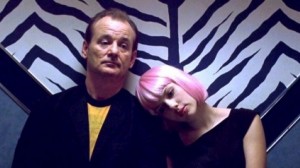 The 2003 Sofia Coppola film Lost in Translation sets up a simple concept, two lonely lost Americans bonding with Tokyo as a backdrop, and executes it to perfection. Bill Murray plays his best character (himself) and a young Scarlett Johansson gives a performance of equal depth and only slightly less humor. Part of the appeal of Lost in Translation is that its own characters feel better not through plot mechanics, but by doing the hard work of connecting with each other. I've grown to also love film's intimacy, the iconic closing scene, where Murray  whispers inaudibly to Johansson, and the dreamy, dazed tour of the city Coppola gives us as The Jesus and Mary Chain's "Just Like Honey" blares in the background. For me, Lost in Translation speaks to the power of what a "Feel-Better Movie" can do. Yes, these films should be enjoyable and a distraction from the grind of daily life. But they can be emotionally earnest and allow to see the world with new, more optimistic eyes. Nothing makes me feel better than the truth, and in their own ways, all five films that I chose are refreshingly honest. Now get the popcorn ready and enjoy!