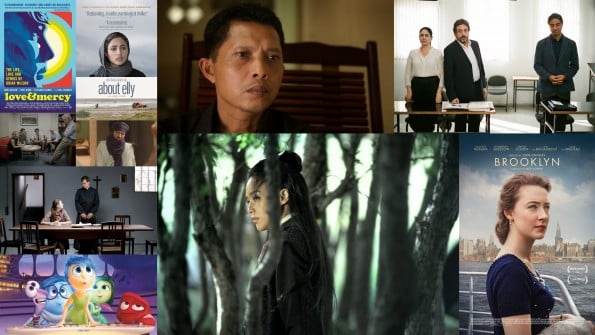 ***Image Journal to announce results of 2015 Arts & Faith Ecumenical Jury Awards.***
The 2015 Arts & Faith Ecumenical Jury Awards have a decidedly international flavor. Six of ten films recognized by the Image sponsored discussion forum (http://artsandfaith.com) were foreign-language films.
Perhaps because of that international flavor, this year's list of films specifically recommended for Christian audiences looked beyond representations of Christianity and included an Israeli film about a Jewish divorce trial, an historical drama set in 7th century China, and three films set in contemporary nation-states ruled by Islam.
Two films looked back on American history, showing the positive impact of the Roman Catholic church on one community and the devastatingly painful impact some of its adherents and administrators had on another.
This marked the second year that an animated film received recognition, with Pixar's Inside Out receiving a spot on the jury's shortlist.
The jury expanded from twelve to fifteen members this year. Jury members represented a variety of evangelical press outlets including Christianity Today, Crosswalk, Sojourners, Christ and Pop Culture, and Image. The panel nominated and seconded seventy-nine films that had first-time festival, theatrical, or DVD releases in the last calendar year. Jury awards were then given to the ten eligible films with the highest average score from voting members.
In addition to promoting the Arts & Faith  discussion forum, the Arts & Faith Ecumenical Jury's mission is to challenge, expand, or explore what it means to specifically recommend a film for Christian audiences.
The ten finalists are: About Elly, The Assassin, Brooklyn, Gett: The Trial of Viviane Amsalem, Inside Out, The Look of Silence; Love & Mercy, Spotlight, Stations of the Cross, and Timbuktu.
Image Magazine will count down the winners and announce the jurors' honorable mentions at its "Good Letters" blog beginning next week. To review last year's selections, please visit Image Journal.
---
Like 1More Film Blog on Facebook: