Last year, my family and I created a special hoilday series on the Wheel of the Year for our podcast. The Yule episode remains one of our favorites. We had a great time talking about all the things which make this, and that other December holiday, special. Among other things, Ode attempts to ruin everyone's view of Santa Claus (and fails) by sharing his origins. Car shares his favorite Wassail recipe. And I talk about one of my favorite plants of Yule –mistletoe — and pomanders. So, grab your favorite beverage and join us for a discussion about Yule.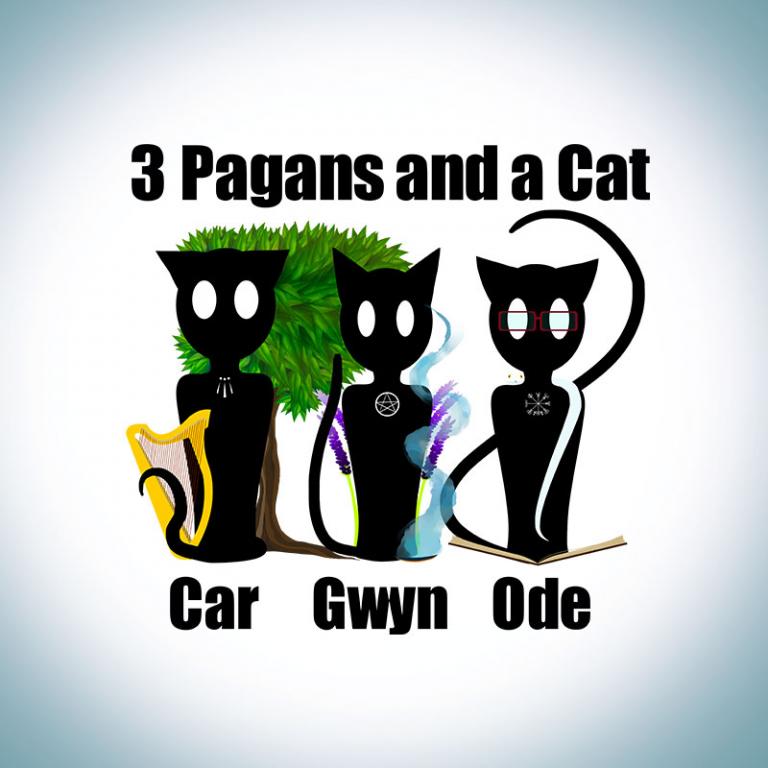 Wheel of the Year: Yule
Whose woods these are I think I know. His house is in the village though;
He will not see me stopping here To watch his woods fill up with snow.

My little horse must think it queer. To stop without a farmhouse near
Between the woods and frozen lake. The darkest evening of the year.

He gives his harness bells a shake. To ask if there is some mistake.
The only other sound's the sweep. Of easy wind and downy flake.

The woods are lovely, dark and deep, but I have promises to keep,
And miles to go before I sleep, And miles to go before I sleep.
Welcome to Wheel of the Year – Yule, the 26th episode
of 3 Pagans and a Cat. Our opening today is courtesy of
20th century poet Robert Frost.
You may call me Ode.
**********************************************************
To hear the rest of our 2018 Yule episode, please click below. And then be sure to check out
this years Yule episode. Have a blessed holiday.