While I think it's been made clear on 3 Pagans and a Cat, I am a bisexual woman. My children are non-binary and transexual. Collectively, we three are Witches, Pagans, and Queer. Well, my kids and I that is. My husband, Car, is straight.
June is Gay Pride Month. Therefore, I'd like to take a moment to honor Queer Pagans, Witches, et al, and in doing so hope to lift up the LGBTQ+ community as a whole.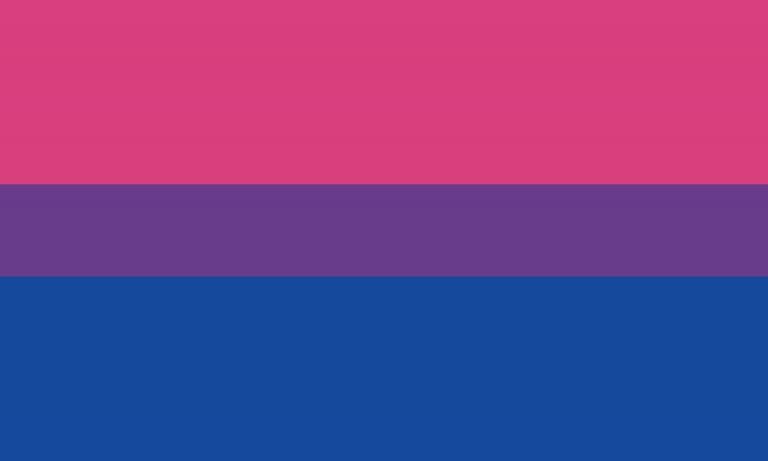 Queer: A bit of my own journey.
My father came out as a homosexual in my adolescent years when my parents divorced. As a child raised in the church, I didn't know how to respond to that news other than be upset. Because by that time I had started hearing that being gay means "God sends you to hell as a sinner."
Imagine being twelve years old, fearing what will happen to my Dad, asking if God still loves him, wondering if I can still love my father and be a "good Christian"? That conundrum and fear haunted my relationship with the man for the next 30 years or so.
As a teenager, I ignored any attraction I felt for women because Evangelical Christianity taught me that it is "unnatural." Hell, I didn't even recognize those feelings for what they were until separated from my husband for a few years when our kids were young. And still, it took another sixteen years before I told anyone that I'm bisexual (including him).
Thankfully, my father and I repaired our relationship before he died. My journey as a Witch is a large part of why that healing could take place. Being a Witch has allowed me to understand his bravery and dedication to being authentic, encouraging me to come out as Queer even though I never had the chance to tell him of my bisexuality.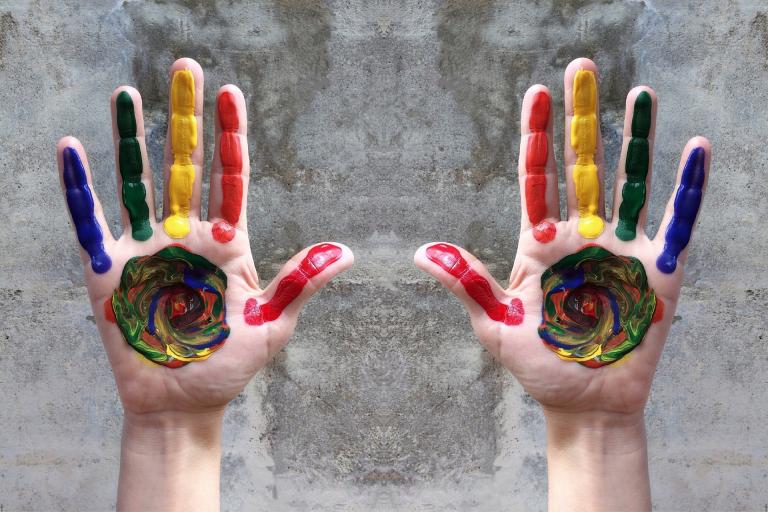 Queer: In the Pagan and magickal community.
While the Pagan and magickal community are accepting of LGB folk there is still work to be done. There is a wider spectrum within the LGBTQ+ community who are not accepted or are ignored in Paganism and witchcraft. My family and I have experienced first hand the lack of inclusion (intentional or not) within the Pagan community. We've heard stories from others who have witnessed and experienced it themselves.
Part of the problem is an unwillingness to change. For instance, clinging to founders as role models when they have a troubling past filled with homophobic, misogynistic, and racial bias. Also, many Pagan and magickal traditions, in general, have a heterocentric view. Beliefs, deities, and rituals reflect this binary system in ritual, writing, etc. And it's important to be aware of this reality.
Why? Because LGBTQ+ individuals may feel uncomfortable or excluded from participation in these traditions. In the case of transgender folks, being left out is more often intentional. This is unacceptable. Paganism and witchcraft have no central or governing body. This means it is up to individual traditions, leaders, and practitioners to find ways to embrace the LGBTQ+ community, to initiate dialogue, and implement change as needed.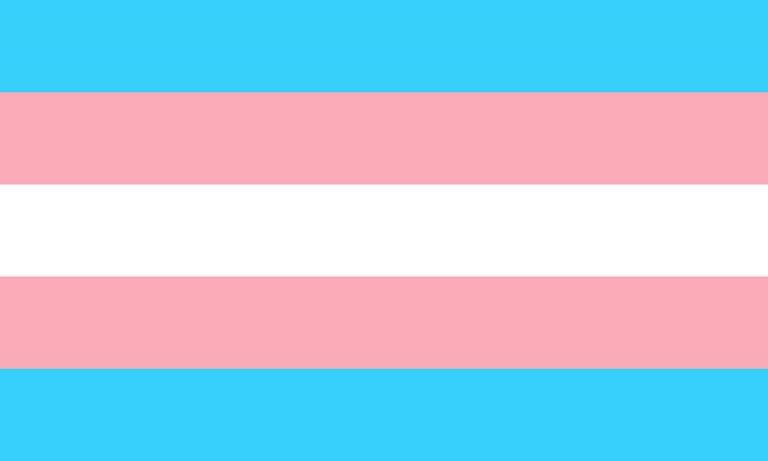 How can the Pagan and Witchcraft community help?
Ask leaders to be more inclusive in language, rituals, and beliefs.
Announce the binary components of public rituals ahead of time so people can make informed decisions. The same goes for groups who lead same-sex rituals.
Let's weed out people who are trans-exclusionary from our midst.
If a tradition is built upon bigotry, then be willing to hold the leaders accountable or leave. Adaptation is difficult but not impossible.
Nip transphobic, homophobic, racist, misogynist language (jokes, comments, etc) in the bud. Call people out on their behavior.
Educate yourself on various sexualities and genders.
Learn how to be an ally to the LGBTQ+ Pagans, Witches, et al. You do the work. Don't ask them to teach you.
Listen to what LGBTQ+ people are saying about their experiences, especially at public events.
Do not misgender people. Ask what pronouns you can use to address them.
Gay Pride Month is in commemoration of the Stonewall Uprising and the beginning of the Gay Rights Movement. Find out why it's an important event in history.
Read Misha Magdalene's book, Outside the Charmed Circle: Exploring Gender and Sexuality in Magical Practice. This book is brilliant and meant to help people find the true expression of themselves. This book is for the LGBTQ+ community and their allies. Plus, Misha is just made of awesome. Listen to our chat with them!
Read my friend Brianne Ravenwolf's blog, to better understand the journey of a transgender person.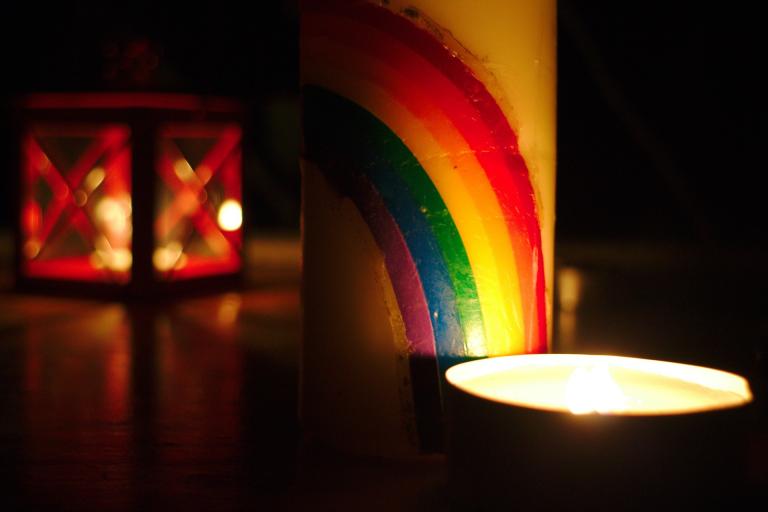 My father now has a place on our ancestor altar. Every day in June, I light a rainbow candle to honor him. In the days ahead, I hope we can all take time to determine the next step forward toward equality and inclusion within the Pagan and witchcraft community. Not just for the LGBTQ+ community, but all those who are marginalized (even among the marginalized).
A Rainbow Blessing 
Needed:
A Large Rainbow Candle (seven day, large pillar, etc)
Color magick information sheet
Matches
Instructions:
Place the candle on the altar.
Light the candle.
Focus on the first color of the candle from the top. Pick a positive intention from the color magick information that coordinates with that color. Pay attention to the energy of that color. Embrace it, empower it, build it as the flame burns, then release that energy to bless the LGBTQ+ friends/family you know. 
Allow the candle to burn to the next color. Another option is to spend several days on each color until it burns to the next, sending that energy to those who need it in the Queer community.