Candle magic is a form of spellcraft I enjoy. Simple or complex, candle spells are an effective form of magic for practitioners of all skill levels. So, imagine my delight when I discovered that Madame Pamita (who I had the pleasure of meeting this past February when I attended the final Pantheacon before The Rona shut down the world) has written an informative new book! Obviously, I had to check out her work and share a book review with you.

The Book of Candle Magic
In The Book of Candle Magic: Candle Spell Secrets to Change Your Life, Madame Pamita offers sound instruction for anyone interested in learning how to use candle magic. With the beginning practitioner in mind, Pamita lays out how magic works with a description of the setup of a basic candle spell.
She includes a brief discussion on ethics, informs the reader how spells can be effective without being elaborate, and how candle magic helps the practitioner focus on their intended goal. Pamita includes a simple practical exercise on how to energetically charge a candle. And she details how to create a grimoire, provides lists of correspondences, and a glossary of terms.
But lest you think this book will have nothing for the experienced witch, Pamita also includes how to use multiple candles in a spell, how to include numerology, shapes in candle setup, reading wax, and smoke, etc. Honestly, there is so much good information in this book that any practitioner will find something useful.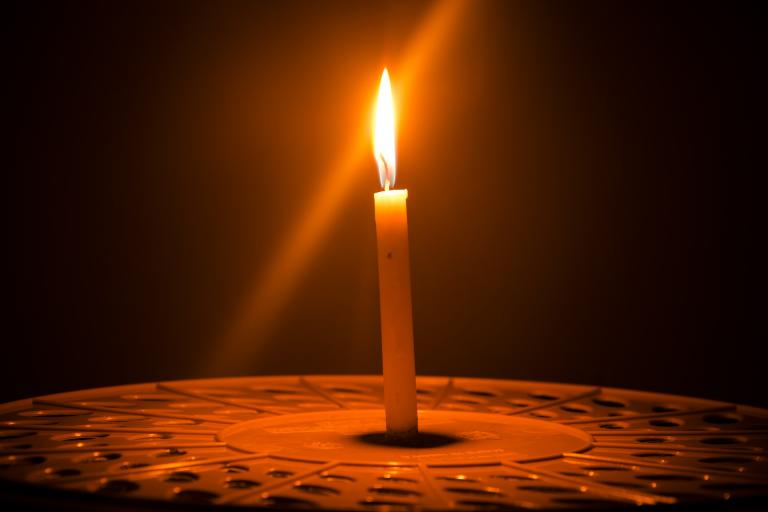 My Thoughts On This Book
Because of my personal interaction with Madame Pamita, I held high expectations for The Book of Candle Magic. Why? Because through our brief interaction she shared a lot of sound magickal information.
That is why I love this book. Rather than a quick intro and a list of spells, Madame Pamita offers detailed information that allows the practitioner to learn how to create effective candle spells on their own. Discover how to keep it simple or build something complex if they so desire. It's up to the reader to decide how deep they want to go into their candle magic.
Madame Pamita has a fun, colloquial writing style that people should find enjoyable to read. And in my opinion, The Book of Candle Magic: Candle Spell Secrets to Change Your Life is one every practitioner of candle spellcraft will want to have close to hand whatever their skill level might be.
So, go forth and order Madame Pamita's book. I believe you'll be glad to have this one as your "go-to." And while you're at it be sure to check out Madame Pamita's Magical Tarot: Using the Cards to Make Your Dreams Come True (2018). While I have yet to read this earlier offering, I certainly plan to do so now.