As a child, I can remember sitting at my bedroom window waiting for a chance to see Santa Claus. Christmas may have been Jesus's birthday, but for me, the "Jolly Old Elf" made the holiday special. I believed in him to the point it broke my heart a little upon realizing (at the ancient age of seven) that he did not exist in reality. However, I came to realize years ago he does exist in spirit. His magick on display every Yuletide season.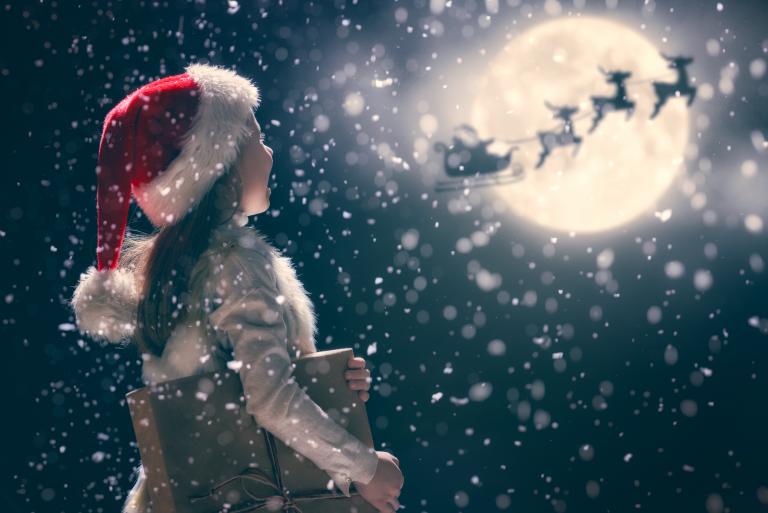 Santa: Making the Holidays Merry And Bright
As with many couples, my parents came from families with different Christmas customs. My Dad's family held with their German tradition of bringing an evergreen tree (usually purchased at a local lot set up for the season) into the home. His family decorated the tree a few days after Thanksgiving, to be enjoyed until after New Year.
However, my mother's family (although they may have put up other decorations in December) had their tree and gifts delivered by Santa Claus on Christmas Eve while she and her younger brother were asleep (at least while they were children). Their tree also remained standing in a place of honor through the season.
My mother wanted a chance to share the holiday magick she experienced as a child. My Dad still wanted the smell of pine throughout the Yuletide season that he enjoyed as well. In the end, they came to a compromise.
My parents had an aluminum tree with a color wheel to set up and decorate for December. But on Christmas morning, the tree had transformed into a live evergreen covered in tinsel and lights. And there were extra gifts from the jolly old elf as well as stockings filled with goodies hanging from the fireplace mantel. Magickal holiday spirit achieved! And the tree remained until after January 1st.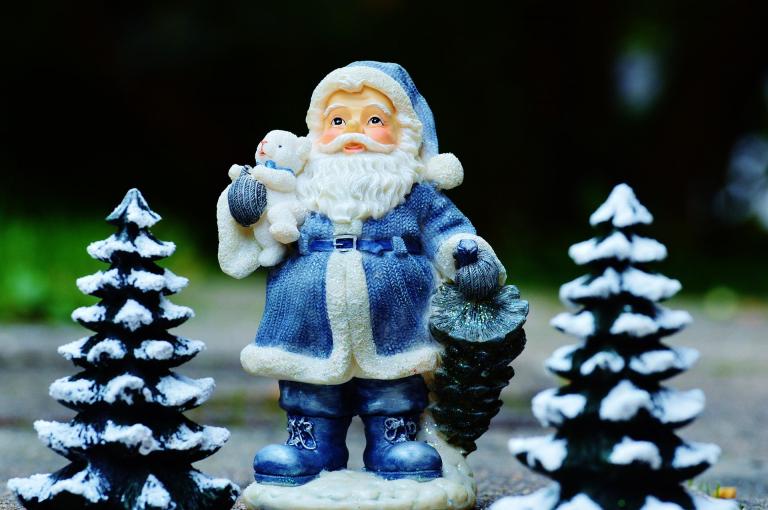 SANTA: MAGICK STILL REMAINS AMIDST CHANGE
When I turned six, my family moved from the suburbs to a home in the country. We had a big picture window in a room facing the street. And my father wanted to stop having to "make the magick happen." Understandable. It had to have been a lot of work.
So, we had maybe one more year of Kris Kringle swapping the silver tree for a real one. Eventually, he only brought gifts and filled stockings while we had an evergreen tree that we decorated as a family right after Thanksgiving.
But even with the change, the holiday remained special. Nothing was lost because a tree did not "mysteriously transform." Perhaps it is because even as a child I had a vibe for the mystical and ability to see things others could not; even the next year as the fantasy shattered (never snoop if you do not want the truth revealed), knowing that Santa Claus didn't exist, I could still feel the magick behind the mythology. And have done so every year since, even though I'm well into my fifties now.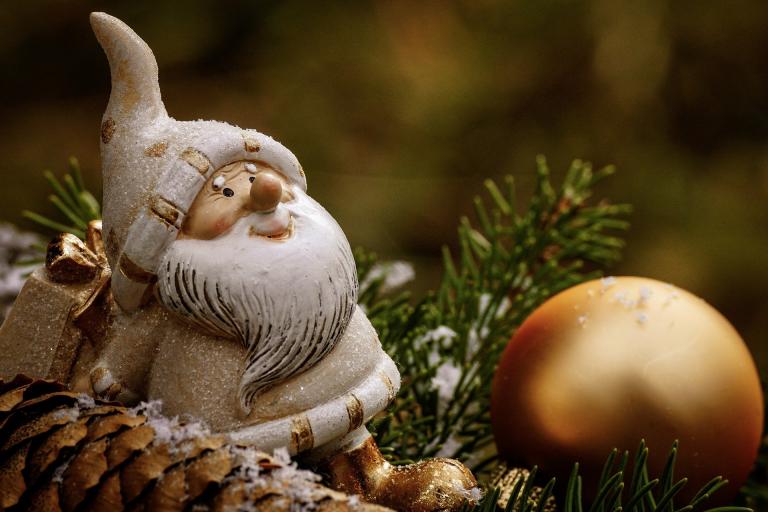 MOVING FORWARD TO YULE
My family and I no longer celebrate Christmas in the traditional sense. There is a majestic "Father Christmas" that decorates my house but our focus during the holiday season is now the Winter Solstice, welcoming the return of the sun, and the coming year. All our celebration happens on Yule with Christmas Eve and day being more of a time to watch movies, eat Chinese food (thank you, A Christmas Story), and relax.
However, the magick of Santa Claus remains. Traditions from childhood are sweet memories as I watch holiday specials from my youth (Rudolph, Frosty — you are never too old) or my husband chauffeurs me around to view fanciful light displays. There is still a warm sense of anticipation while wrapping packages for loved ones of the idea of "the gift giver" making his yearly rounds (even if it is in spirit alone) while acting as his proxy.
Sure. People attribute the past goodwill and cheer to the "Reason for the Season" but I'm more inclined to believe the warmth and spirit, even the joy of the season that Christmas (and yes, I know it is literally meant as "Christ-Mass" — former Christian here) inspires has more to do with the Jolly Old Elf than anything else. But that's just me.
Everything about Christmas –music, lights, gift-giving, generosity of spirit not always seen throughout the year– there is renewed vigor for many (not all but many) that the Winter holidays promote. Maybe for society it is a holdover of "last chance to party before the cold or harshness sets in." But for me, there is that little girl who still gazes out a window into a moonlit Christmas Eve residing within me. And every year waiting to catch a glimpse she reminds me —the magick is real.