Three years ago, when my family and I began our 3 Pagans and a Cat podcast, we got the idea to start something we call the 3 PaaC Yuleing. Basically, it is a gift exchange between listeners who choose to sign up (penpal style). The participants send their partner a gift, a $5 suggested price inspired by a profile filled out during sign-up.
And it has been successful! In the first year, we had about forty listeners (give or take) sharing gifts with one another. This year, it was over one hundred. The excitement is on display in both our Facebook and Discord groups.
The 3 PaaC Yuling (now a podcast tradition) seems to bring a lot of joy to the folks who've signed up. Many of whom choose to make a gift to reflect the spiritual/magickal path of their partner. Providing an extra "holiday adrenaline rush" or burst of Yule creativity (as one listener has shared with us) that comes with making or sharing a gift this time of year.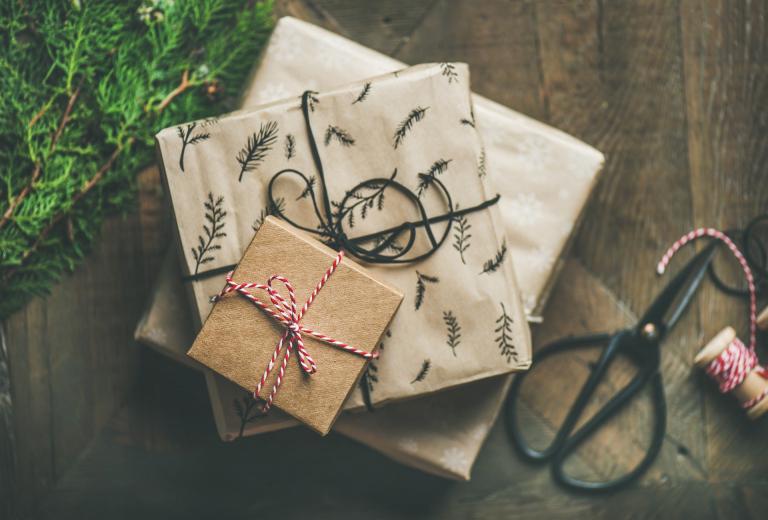 Yuling: Shining A Light Into The Darkness
Now, you may have guessed I'm not simply promoting our version of Secret Santa. To be sure, many folks enjoy giving a gift to spouse, kids, family, or friends. When I had a regular 9 to 5, making sure my colleagues got a holiday card and candy cane (or dollar store "something") was my thing. But there is a strange sense of fun that comes along with a "Secret Santa" exchange or at least that's always been the way it's seemed to me. Or perhaps it is just being able to do something nice for someone else?
This year, with all the difficulties of the pandemic, protests, and hostile politics, it seems people need this opportunity a little bit more. In fact, I believe that holidays are more important this year for this reason. Because so many people are unable to be with friends or family. We have to pivot, adjust our traditions (and expectations) to match our current situation.
As a result, some people may choose to shine a bit of light into the darkness that has been 2020. For many, the 3PaaC Yuling (secret gift-giving) is what allows them to focus their holiday energy in a new way, to extend their current circle of friends and family for a short while. Perhaps it even offers a sense of accomplishment by putting crafting skills to work that may have gone dormant.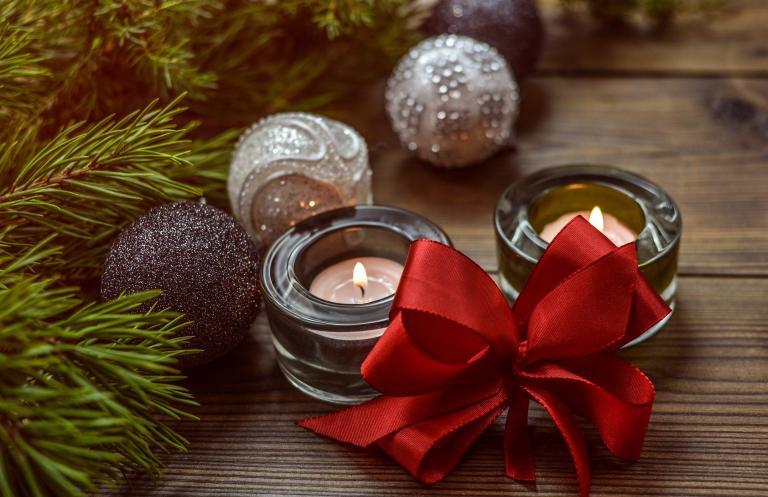 Yuling: Other Ways To Shine
Now, does one have to participate in a secret gift exchange (via mail or otherwise) to make that happen? No. But people can find other ways to do so by performing random acts of kindness, donating toys or food to organizations that offer struggling families during the holidays. In fact, here are some suggestions to consider as part of your own Yuleing and/or Christmas celebrations this year (or next):
Even if it is too late to donate or give to holiday programs that benefit families this year, maybe there is something closer to home. Wassail the trees in your neighborhood or carol the neighbors with the more secular songs available (be safe, mask up, and social distance). Be a Secret Santa to co-workers (even if it's unofficial), friends, or neighbors who are away from family. Whatever you do, shine a light into the darkness as you put flame to a candle for Yule. Who knows the joy you may bring in the process.