And I heard a loud voice in heaven, saying, "Now the salvation and the power and the kingdom of our God and the authority of his Christ have come, for the accuser of our brethren has been thrown down, who accuses them day and night before our God. And they have conquered him by the blood of the Lamb and by the word of their testimony, for they loved not their lives even unto death. — Rev 12:10-11 (RSVCE)
I woke up to this verse resounding in my mind a few days after Easter. During the Easter season I have dedicated a large part of my radio show to this question of the power in the "word of [our] testimony." We've talked about parables, and fiction, and music, et.al. But this week, we're going to focus specifically on testimony.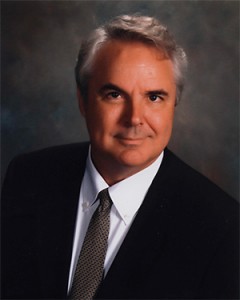 It is my great pleasure to welcome Marcus Grodi — Founder of the Coming Home Network, and host of EWTN's The Journey Home — onto the show. We're going to talk a bit about his journey into the Catholic Church, and the impact he has seen from facilitating the testimony of so many others.
I was honored a few years ago to be on the Journey Home, and what I took away from it was that an hour is not nearly enough time to tell about a journey that took 10 years. You can watch that episode below, but be sure to tune in this Saturday at 4:00 PM Eastern via the Breadbox Media App or Live Stream as Marcus Grodi and I explore the power of our stories.
Don't forget to call 252-OTW-SHOW (252-689-7469) and tell me a brief version of your faith journey.
EDIT: Did you miss it? Listen Below!