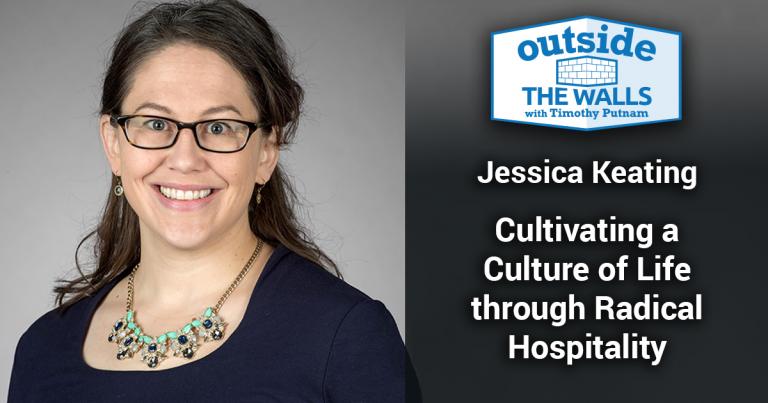 St. Francis, Dorothy Day, and Worms
Jessica Keating, who is the director of the Notre Dame Office of Life and Human Dignity at the McGrath Institute for Church Life at the University of Notre Dame, joins me for a wide-ranging discussion on how to foster a culture of life that looks beyond a single facet to the larger implications of valuing life.
The impetus for our conversation was this fantastic piece on St. Francis and Worms, but we branched into a number of other areas, including the evolution of her opinion on pro-life matters.
Listen and Share
Patreon supporters get extra interview content at https://www.patreon.com/posts/jessica-keating-16921548.
But Wait—There's more!
The McGrath Institute of Church Life is doing some fantastic work, not only with their enrolled students, but also for the benefit of the whole Church! Read their fantastic journal, keep up with lectures on youtube, like them on facebook, and learn about their various curricula for use in your own parish!
P.S.
I had a fantastic conversation with the director of the Institute for Church Life back in May of 2016, and I would be remiss if I didn't include it here for your benefit.
One More Thing
There are new episodes every Saturday!
Subscribe: Apple Podcasts // Google Music // Podbean // RSS
Social Media: Twitter // Facebook // Instagram 
Support the Show: Patreon
Leave a Review: iTunes