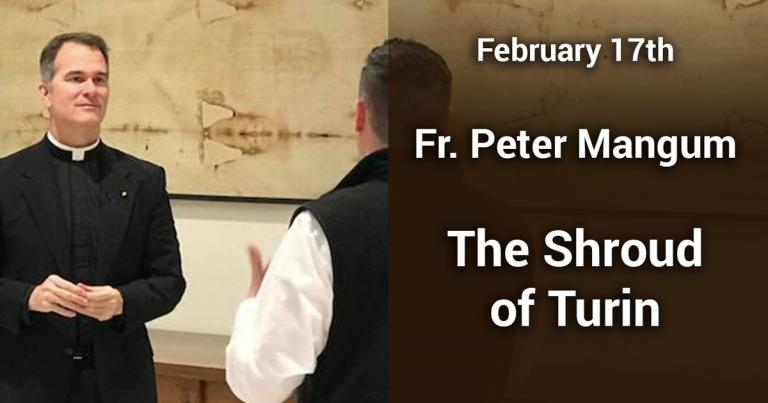 The Shroud of Turin Podcast and Exhibit
I had the pleasure of talking with Father Peter Mangum, rector of the Cathedral of St. John Berchmans in Shreveport, about their new podcast and exhibit of the Shroud of Turin. Fr. Mangum and his co-host Dr. White are members of the American Confraternity of the Holy Shroud – the only authorized affiliate of the Archconfraternity of Turin, curators of the Shroud since 1597.
Listen and Share
Patreon supporters get an extra 20 minutes of interview content at https://www.patreon.com/posts/fr-peter-mangum-17014198.
Who is the Man of the Shroud Podcast
You can listen to the multi-episode podcast about the shroud at https://manoftheshroud.wordpress.com/
Want More?
Mark Shea has a glut of articles on the Shroud over on his page. Find them all here.
One More Thing
There are new episodes every Saturday!
Subscribe: Apple Podcasts // Google Music // Podbean // RSS
Social Media: Twitter // Facebook // Instagram 
Support the Show: Patreon
Leave a Review: iTunes