"Being a medium who can communicate with souls isn't the same as one who can interact with them. It's the difference between listening in on a conversation and changing the subject." ~ S. Kelley Harrell
Can you imagine traveling the world in search of answers to all the greatest mysteries of the ages? Or wondering why you lack love in all the many lives you have lived? In this VLOG from the Kat Kanavos Show a renowned American clairvoyant, historian, author, and teacher, Tricia McCannon, known as "The Mysteries Expert," speaks on a variety of subjects from the Quest for the Philosopher's Stone to the Lost Years of Jesus, Lost Atlantis, and Ancient Prophecy to The Extraterrestrial Origins of Life on Earth.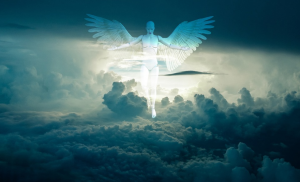 Could you leave your life behind and face a new world of the unknown? Perhaps you do not need to because, as Trisha McCannon and Kat Kanavos discuss, the world of the unknown is all around us all the time.
Tricia is an initiate of many ancient streams of knowledge including mystical Christianity, Native American wisdom, Celtic and Egyptian Mysteries, the Masters of the Far East, and the teachings of the Divine Feminine.
For the past two decades she has been a Headliner at conferences around the world, and appeared on over 200 radio and televisions shows. She is the author of four books, 13 online books, and over 30 DVD's. It was such a treat to watch her as she answered my questions and the live questions coming into the chat room from the audience.
Her books include the acclaimed Dialogues with the Angels, Return of the Divine Sophia, Jesus: The Explosive Story of the 30 Lost Years and the Ancient Mystery Religions, and The Angelic Origins of the Soul: Discovering Your Divine Purpose (due out Fall of 2017 through Inner Traditions). During this interview she discussed the profound messages in her books and how they can affect our lives.
Tri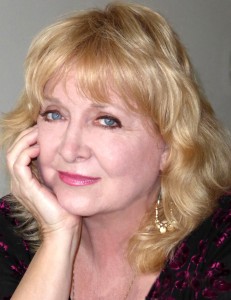 cia McCannon is the Director of the Phoenix Fire Lodge Mystery School, the Founder of the Gnosis Learning Institute, and she has given personal Soul Readings for over 6000 people around the world in her commitment to world healing.
Do you realize there is a difference between Psychic and Soul Readings? If you have ever had a reading done on your life do you know which kind of reading you received? During the interview I asked Tricia to explain the similarities and differences between Soul and Psychic Readings.
Tricia: "There are many kinds of psychics or empaths out there, and all of them do valuable work. The individual focus of any clairvoyant has a lot to do with where their spiritual antennae is pointed.
Some clairvoyants are stock market psychics because that is their field of interest. Others are medical Intuitives, because they come from a medical background or are interested in physical healing. Others focus primarily on speaking with Spirits from the Other-side.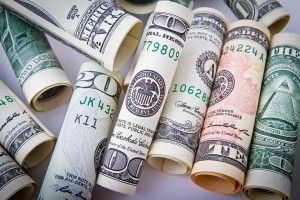 While I may see some or all of these things in my Readings, my main focus is on discovering the origins of the particular person I am reading for, charting their journey through time, and helping them figure out what they are doing in this life.
This includes discovering the path of past history, what they have mastered and what they are still working to master, learning their greatest Soul Themes, tracking down Soul Mates and past Karmic Relationships that still need resolving, and finding out what may be blocking them from moving forward more successfully in this life.
So in a Soul Matrix Reading, I take a look at the big picture, as well as addressing issue that are more relevant in the moment."
Trisha is also a hypnotherapist and healer trained in many different healing modalities.
Have you ever had a reading and do you feel it was accurate? Please share your experience with us in the comments.
Join us for part 2 of this 3 part blog as she explains how and why she got into this amazing line of work by sharing a beautiful true story of an aged man carrying the challenge of being unloved from one lifetime to another. The world is full of mysteries and we want to share them.
Learn more about guest Tricia McCannon @ www.triciamccannonspeaks.com
Photo Credit:pictures of guest Tricia McCannon are used with her permission
httpspixabay.comenangel-god-religion-heaven-1578019-PeteLinforth-CCO-free-No-Attribution-Reuired.png
Tricia-HS-leaning-on-hand-2-web.jpg
dollar-1362244_960_720-NikolayF-Pixabay-Free-CC0-Public-Domain-No-Attribution-Required.jpg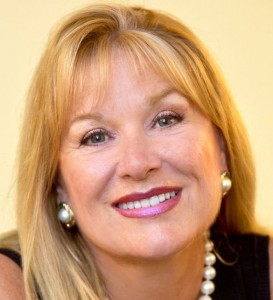 About the Author: Kathleen (Kat) O'Keefe-Kanavos-three time cancer survivor whose guided dreams diagnosed her illness as seen on Dr. Oz, & NBC News, and detailed in her book Surviving Cancerland: Intuitive Aspects of Healing. She's a Contributing author to Chicken Soup for the Soul, TV/Radio Host/Producer- Wicked Housewives On Cape Cod™, the Kat Kanavos Show, Internationally Syndicated Columnist, and Lecturer who promotes patient advocacy and Spiritual guidance. www.KathleenOkeefeKanavos.com
Meta Tags – Kat Kanavos, Kathleen O'Keefe-Kanavos, Patheos Blog, Surviving Cancerland