With so many confusing and conflicting diets to choose from why is the Pegan-diet the best choice for eating healthy and embraces the spirituality of mind, body and spirit? Because like Father, Son and Holy Spirit, without embracing all three there is lack of balance in our life.
The breakfast Frittata taped on the Wicked Housewives On Cape Cod ™cooking show fits a Pagan-diet. Here is the link for your viewing pleasure.
"Your diet is a bank account. Good food choices are good investments."~ Bethenny Frankel
We all want to feel good about our food and body, right? Being healthy gives us more energy and increases longevity. So, try the NEW Pegan-diet. (No! This is not a blasphemous joke.)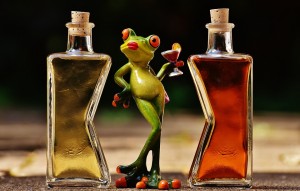 A Pegan-diet is not some Witch's Stew or Zombie Brew, although they would love it, too.  It is healthy food combinations that are part Paleo Diet, part Vegan Diet, and the latest rage that started in California and i making its way across the country to you.
Unfortunately, many successful people feel they are too busy to be healthy.
"I don't have time…" is a frequent mantra. When your health is compromised due to bad eating habits it can impact you financially and leave you spiritually bankrupt. It is just a matter of time.
There is no wealth greater than good health and a good diet is essential for a long life.
According to The Journal of the American Association, what we eat ranks as one of the most important factors when it comes to premature death from disease. We may not be able to control our DNA or genetics but we can control what we consume, and that can impact our quality of life, and our family's. Another benefit to a healthy diet is if you become ill, it can aid you in a quicker recovery.
As a three time breast cancer survivor my diet during treatments was of paramount importance to my survival and continued good health.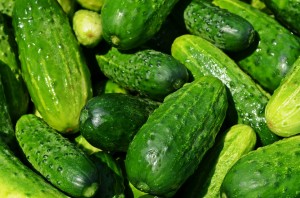 Move over Paleo and Vegan, the Pegans are here. The Paleo Diet is much like the diet of caveman and focuses primarily on meat as the main dish and unprocessed or raw vegetables as a side dish. The diet contained too much animal based protein for some people.
The Vegan Diet is high in grains and beans which can spike blood sugar, as well as processed soy product that can cause hormone imbalances, especially in women who have had hormone receptive cancers.
Becoming Pegan gives you the best of both worlds. With a Pegan-diet you have the benefits of protein from meat and fresh vegetables from local and organic gardens. The only difference is the size of the servings. Instead of meat being the main event, it is a side dish.  Vegies still rule the Pegan dish but are no longer the only players on the plate.  Meat is a side dish.
My first thought concerning the Pegan-diet was, "Back to Basics!" This new diet sounds much like my family's old diet. When I was growing up a serving of protein with two to three vegetables, which included a raw salad, was considered a healthy balanced meal.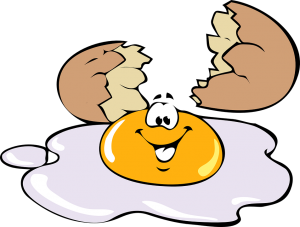 Spiritual balance is essential for the life of the Pegan Diet. 
Many of us prefer not to be boxed in by a diet. I include myself as one who prefers to think and eat outside the box. My body simply functions better with some organic lean animal protein like fish, turkey and eggs and multiple serving of cooked and raw vegetables.
As Dr. Oz of the Dr. Oz Show says, "Eat a rainbow of colors."
Arrange your food on your plate in the shape of a rainbow. Your way to longevity is paved by the five color spectrum of foods. Does your plate reflect a healthy path to a longer life?
Once processed and packaged foods are eliminated from your meals and replaced with fresh organic healthy foods, you can find your own balance between protein and vegetables.  Your body will flush out the toxicity and inflammation caused by chemicals in processed foods. You will begin to absorb nutrients more effectively which will translate into more energy and better health.  You may begin to feel and look better than you have in years.
So, the real question is, are you Paleo, Vegan or Pegan!
To help you answer that question here is a simple one day sample of a Pegan-diet. Salt and pepper each meal to your taste. Try it. You may like it.
Breakfast: Pagen Omlet
Ingredients:
Two organic medium eggs lightly beaten
½ Cup Sautéed fresh vegetables of choice
½ teaspoon organic olive oil
Directions:
Saute vegetables in pan until almost soft
Add eggs
LUNCH: Pegan Style Tuna Salad
Ingredients:
Green salad or mixed lettuce and vegetables
Lemon and oil
6 oz fresh tuna steak
Directions
Grill, sauté or broil tuna steaks to medium rare
Slice and place over tossed salad
Pour oil and lemon juice over fish and salad.
Pegan Dinner:  
Organic steamed, sautéd or roasted vegetables (3 different types. The more colorful they are the better. )
Small organic raw tossed salad
6 oz of cooked organic lamb, beef, chicken or turkey
The tutorial video at the beginning of this VLOG  shows you how simple it is to make a Pegan meal.
The Pegan Diet is easier than it sounds. Here are guidelines you may find helpful.
Do
Two-thirds of your plate should be organic, raw and when possible local low-glycemic, plant based foods.
Eat healthy fats like omega-high foods like avocados, olive oils, coconuts, raw nuts and seeds. Guacamole is an excellent choice for meals even the children will love.
Limit beans to half a cup a day.
Avoid refined flour and sugars.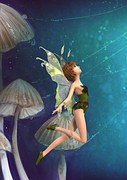 If you are still having trouble visualizing a Pegan-diet meal, imagine cave-women and forest-fairies getting together and throwing a dinner party.  Make your next meal one a health conscious cave-person would bring to the fairy party and you will have joined the new Pegans.
Photo Credit: frogs-1650657_960_720-Alex_Fotos-Pixabay-Free-CC0-Public-Domain-No-Attribution-Required.jpg
cucumbers-849269_960_720-krzys-pixabay-Free-no-attribution-required.jpg
egg-24404_960_720-clker-free-vecor-images-pixabay-free-no-attribution-required.png
fairy-1618242__180-ArtsyBee-Pixabay-FREE-No-Attribution-Required.jpg
About the Author: Kathleen (Kat) O'Keefe-Kanavos-three time cancer survivor whose dreams diagnosed her illness as seen on NBC News & Dr. Oz, TV/Radio Host/Producer of Wicked Housewives On Cape Cod™ ,  Kat KanavosShow , Patheos, Quora, Medium, Internationally Syndicated  Columnist, Nautilus Award-winning Author/Lecturer who promotes patient advocacy and inner guidance. Contributing author to Chicken Soup for the Soul.  www.KathleenOkeefeKanavos.com
Meta Tags –  Kat Kanavos, Patheos, Above and Beyond the 5 Senses, Surviving Cancerland, Kathleen O'Keefe Kanavos