"A voice said, 'You will be doing this one day.' I looked around to see who was speaking but saw no one."~author Jim Phillips
Who are we and why are we here? We have been asking ourselves this question since humanity first arrived on the Earth plane. Is there a Key to Life? How do you know if you are Living in Full Expression?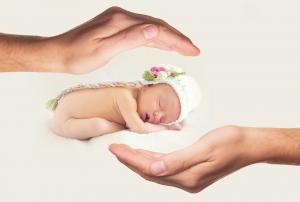 Have you explored the question of why you have chosen to be here? Is it to expand your awareness and live in the full experience of "Self"?  During a Video Podcast Interview author Jim Phillips shared his wisdom to help the audience find the answer to those and many other questions because Jim has discovered and holds the Key to Life. Posted at the bottom of this work is the video link for your viewing pleasure.
At the age of thirteen, Jim Phillips had an experience in a church that would forever influence the course of his life. Like many people in search of life-answers Jim's experience was life-changing.
"It was the fall of 1967 when I was thirteen-years-old sitting in church with my parents, as I did every Sunday. At the time, I didn't understand the impact this event would have on my life or how it would play out. However, in hindsight, I see how the experience, which was seeded in my subconscious mind, created opportunities for me to fulfill its promise.
A voice said, 'You will be doing this one day.' I looked around to see who was speaking but saw no one. I thought, 'No way! I'm not going to be a minister.' The vice said, 'You will be doing it differently.' Later in life, I heard the voice again and realized I would be teaching people as the minister taught in the church…but it would be about living life in full expression. And that is precisely what I have been doing."
So, the voice, or calling, the thirteen-year-old Jim heard in church was right.
Jim explains that when we are living in full expression, we are not evolving into something more than that which we are but instead we are expanding our awareness and sense of knowing who we are through life-events created specifically for that purpose.
It is often said that the Earth plane is a school in which we learn lessons, but Jim Phillips says life on Earth is more than that and explains, " Since we are part of all-that-is, we know all that is; therefore we have nothing new to learn. Yes, there is the appearance of learning, or the need to learn; however, it is part of the ALL."
So my next question to Jim was, "How can we become true to ourselves?"
"When we live in full expression, we are true to our Self, being who we know our self to be in that moment. It is allowing our authentic Self, our Divine Self, to be seen, enjoyed, embraced, experienced and appreciated by all. But, more importantly, it is our seeing, enjoying, embracing, experiencing, loving and appreciating our Self, both for who we are in the moment and who we are in the process of being."
Jim's words bring back to mind something my mentor Ursula often said to me, "We are exactly where we need to be at this moment and cannot be anywhere else physically, emotionally or mentally." This sounds much like what Jim is saying.
So, in conclusion, our life experiences on the Earth plane in human form are not for Self-discovery but are instead for Self-recovery. Discovering the Key to Life by Living in Full Expression invites you to take the journey of "Self-recovery" into a deeper level of knowing and trust. It is from this new level that you can have your most sublime experience of Self. So embrace your journey….
To learn more about author/actor/ Jim Phillips and his book The Key to LIFE: Living in Full Expression filled with ancient  wisdom for a modern world, visit his website @ https://livinginfullexpression.com/
Please enjoy the Video Podcast Interview with author Jim Phillips.
YouTube- https://www.youtube.com/watch?v=3hpN1I8V95M&app=desktop
About Kathleen (Kat) O'Keefe-Kanavos: VIDEO Podcaster/Radio Show Host Dreaming Healing, three-time Breast Cancer Survivor, and Dream Expert seen on Dr. Oz, The DOCTORS, NBC, & CBS. Her Divine Dreams diagnose her illness. Kat and Duke U Dr. Larry Burk co-wrote Dreams That Can Save Your Life. She's a Syndicated Columnist, TV Producer/Radio Host and award-winning Author/Lecturer who promotes patient advocacy and connecting with Divine-guidance through Dreams. "Don't tell God how big your problems are. Tell your problems how big your God is." Learn more @  www.KathleenOKeefeKanavos.com
Photo Credit:
hands-1176673_960_720-geralt-pixabay-FREE-No-Attribution-Required.jpg