"1969 is a year that shaped a generation."~ Dr./Professor Robert Atkinson
We all have a year that was "The Year" of our life. The year we can never forget and remember with fondness and nostalgia. Perhaps it was the year we met the love of our life, the year our first child was born, or the year we flew-the-coup and came-into-our own. It is the year that brings an extra beat to our singing heart and a sigh to our smiling lips as nostalgia overtakes us.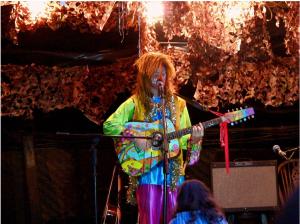 Author Robert Atkinson had just such a year in 1969, which was a special year for many Baby Boomers. It was the year of Woodstock.
Do you remember Woodstock, the three-day music festival held on a dairy farm in the Catskill Mountains, northwest of New York City, between August 15–18, 1969, which attracted an audience of more than 400,000 people? What a year! Where were you during Woodstock which was 50 years ago? Were you even born? If not, let Bob Atkinson take you on a walk down Nostalgia Road.
Bob was right in the middle of the Woodstock dancing, mud, music, and intense feeling of belonging through emotional group-love. Yes, there was physical group-love too, but this is a family article so I will not "go there." But, feel free to take a deep breath and remember, or imagine.
During Dr. Atkinson's interview on the Kat Kanavos Show Video Podcast posted at the bottom of the article for your viewing pleasure, he discussed many aspects and memories of the year 1969 including how the year's timeless patterns unfolded for him.
As an authority on life story interviewing and a pioneer in the techniques of personal myth-making and soul-making, these patterns stood out to him as part of what shaped the Baby Boomer Generation of 1946 to 1964.
What were some of the highlights of the year 1969? And how did they impact Bob and the world?
The Lunar Landing gave us a new perspective of ourselves and our Blue Planet through the eyes of the Man-in-the-Moon. Pictures of Earth sent back to us when American astronauts Neil Armstrong (1930-2012) and Edwin "Buzz" Aldrin (1930-), the first humans ever to land on the moon, gave us a chance to see life in a different light…moonlight.  As he took his first step, Armstrong famously said, "That's one small step for man, one giant leap for mankind."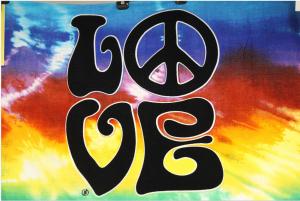 Bob sailed on the maiden voyage of the Hudson River Sloop Clearwater, a majestic 106-foot long replica vessel. Along the way he crossed paths with Woodstock luminaries Pete Seeger who sang the anti-war song We Shall Overcome at Woodstock, Arlo Guthrie who is most famous for his Woodstock extended-version 1967 song "Alice's Restaurant." And possibly the world's most legendary troubadour and one of the last surviving links to the great folk traditions of America Folk singer Ramblin' Jack Elliott.  Joseph Campbell, who gave us The Hero With a Thousand Faces which sets out the idea of the monomyth, a streamlined version of all the archetypal patterns in man, gave Bob guidance as an author.
Each one of these incredible people became a mentor to Bob, helping him uncover the timeless patterns and spiritual insights that unfolded in his life, and linking his story with the stories of countless others.
Are you ready to consider your life-patterns and write your memoir?  What was your year, or years, of living deeply? Who were your mentors? Contemplate your spiritual journey and how it intertwined with the stories of others on their life-quest. How do your experiences reflect Joseph Campbell's The Hero's Journey? It is never too late to start your account of Living Deeply.
You can learn more Learn about Dr./Professor Robert Atkinson who is an award-winning author, member of the Evolutionary Leaders Circle, professor emeritus of cross-cultural human development and religious studies at the University of Southern Maine, and director of Story Commons @ www.RobertAtkinson.net
 Please enjoy Your Show. Watch as Dr/Professor Atkinson shares a Thoughtful & Rewarding Journey of equal parts Inward & Universal with his 1969 memories of Woodstock, meetings with Arlo Guthrie, & author Joseph Campbell.
https://www.youtube.com/watch?v=EHX4pH4BIMg&feature=share
About Kathleen (Kat) O'Keefe-Kanavos: VIDEO PodCaster/Radio Show Host, three-time Breast Cancer Survivor, and Dream Expert seen on Dr. Oz, DOCTORS, NBC, & CBS. Her Divine Dreams diagnose her illness. Kat and Duke U Dr. Larry Burk co-wrote Dreams That Can Save Your Life. She's a Syndicated Columnist, TV Producer/Radio Host and award-winning Author/Lecturer who promotes patient advocacy and connecting with Divine-guidance through Dreams. "Don't tell God how big your problems are. Tell your problems how big your God is." Learn more @  www.KathleenOKeefeKanavos.com
Photo Credit:
httpspixabay.comphotoshippie-guitar-music-freedom-happy-497976Stuarthampton-Pixabay-Free-for-Commercial-use-No-Attribution-Required.jpg
httpspixabay.comphotoslove-woodstock-harmony-10891PixelAnarchy-Pixabay-FREE-for-commercial-use-No-attribution-Reuired.jpg
References:
https://www.history.com/topics/1960s/woodstock
https://www.history.com/topics/space-exploration/moon-landing-1969
https://en.wikipedia.org/wiki/Hudson_River_Sloop_Clearwater
http://rootsofwoodstock.com/tag/pete-seeger/
https://www.smithsonianmag.com/arts-culture/arlo-guthrie-reminisces-about-woodstock-38076509/
https://www.pastemagazine.com/articles/2010/10/ramblin-jack-elliott-friend-of-the-devil-with-bob-weir.html
Joseph Campbell Books – Biography And List Of Works .., https://www.biblio.com/joseph-campbell/author/8346
https://www.biblio.com/the-hero-with-a-thousand-by-campbell-joseph/work/33494