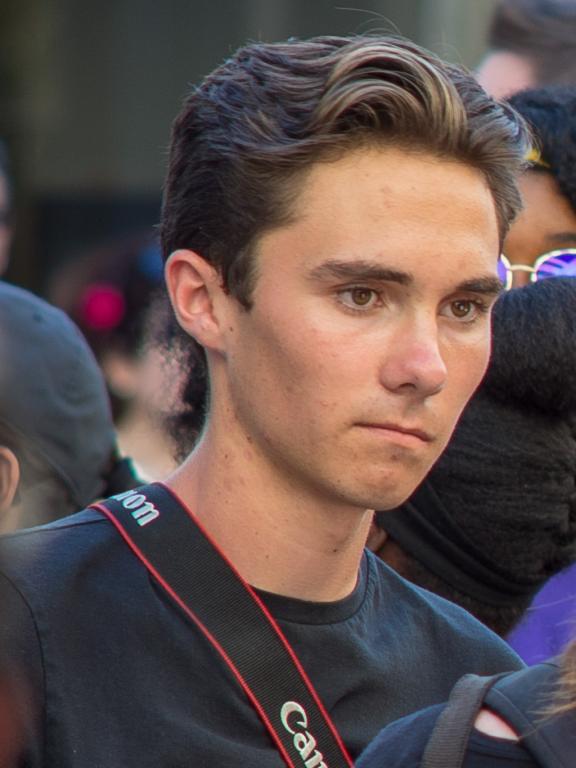 On Valentine's Day earlier this year, the unthinkable happened.  A gunman walked into a high school in Parkland, Florida and caused the largest school massacre in history.  Since then, a gun control debate has been raging.  But this time, instead of the normal back and forth on social media, the actual survivors of the shooting have gained national notoriety as they use their platform to discuss gun-control topics that suddenly have more urgency.
The most visible of the new student activists is David Hogg, who vowed not to go back to school until gun control legislation had passed.  (He and other liberal students got a Time magazine article, while conservatives have noticed that the main stream media has largely ignored the conservative students who survived the shooting.)
The New York Post reports that Hogg, in spite of his media appearances, is having a hard time getting into college:
he told TMZ.

According to the UC site, a minimum 3.4 GPA is required for non-California residents to get in. The Florida teen has a 4.2 GPA and an SAT score of 1270.

He's been accepted to Cal State San Marcos and Cal Poly, and in his home state, Florida Atlantic University — but he's not yet sure what he'll do after graduating, he said.

"At this point, we're already changing the world," Hogg, a senior at Stoneman Douglas High School, told the outlet. "If colleges want to support us in that, great, if they don't, it doesn't matter, we're still going to change the world."

"There's a lot of amazing people that don't get into college," he added.
David Hogg, 17, has so far been rejected by four University of California campuses — UCLA, UCSD, UCSB and UC Irvine, 
Image Credit: Wikipedia