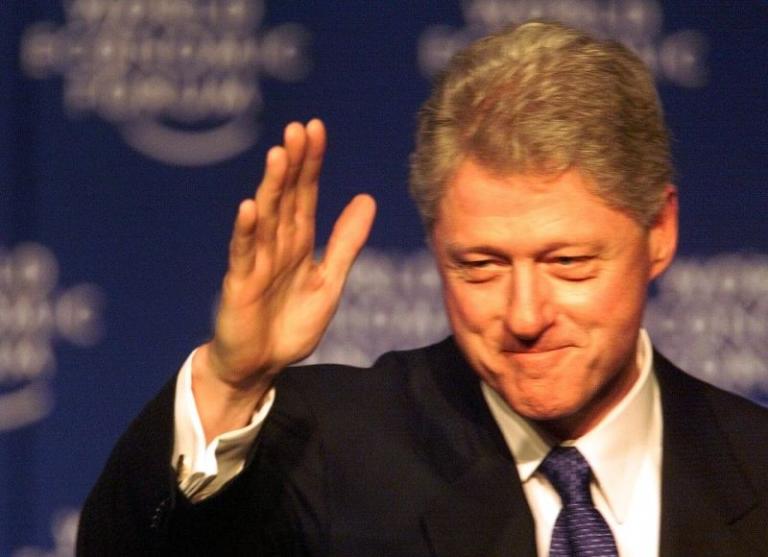 The question that's been lingering around former President Bill Clinton: how has he gotten away with his bad deeds against women, especially in the #MeToo era?  The Democratic statesmen, the patriarch of the Democratic party, has been largely untouched by the many allegations against him.
Though Clinton was impeached in 1998 on two charges — perjury and obstruction of justice — related to his affair with intern Monica Lewinsky, he never has answered for the many other accusations against him.  They range from fondling to rape.
Though he's been keeping a low profile since the #MeToo movement took flight, he recently gave an interview and answered whether he owes Lewinsky an apology:
Former President Bill Clinton insisted in a weekend interview that he doesn't owe a personal apology to Monica Lewinsky, the former White House intern whose adult life has been defined by their inappropriate sexual affair and the global scrutiny that followed.

'No,' he told NBC in an interview airing Monday on the 'Today' show. 'I do not – I have never talked to her. But I did say publicly on more than one occasion that I was sorry.'

'I apologized to everybody in the world,' Clinton said, implying that was enough.

And the flustered former president, more famous for his Don Juan-like seductions than for his policy legacy, portrayed himself, not Lewinsky, as history's victim in the mass-media's retelling of the 1990s saga.
Of course he did.
And Clinton complained in the interview that he left the presidency financially ruined because of the costs associated with the legal consequences of his actions.

'Nobody believes that I got out of that for free,' he said. 'I left the White House $16 million in debt,'

He's worth about $80 million today, aided by an aggressive schedule of speaking events – many of which paid him six-figure fees for individual appearances.
The Democrats should deal with this man if they ever want to have credibility in their moral outrage against sexual predators.
Image Credit: World Economic Forum on Flickr