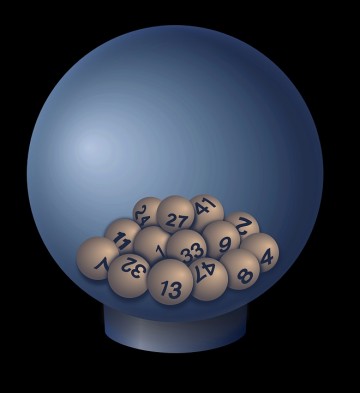 (AoftheANews) WALLA WALLA – AoftheA News has learned that the Diocese of Walla Walla (Washington state) spent over a quarter of a million dollars on Wednesday's $1.6 billion Powerball, and has created a GoFundMe account in order to recoup the money.
According to anonymous sources, diocesan officials spent all the monies that had been collected in 2015 to fund the CCHD (Catholic Campaign for Human Development) – an amount in excess of $275,000. Three winners split the record-setting jackpot – from Florida, Tennessee, and California.
"This is shocking and disappointing," A.C. Doocey, local CCHD director told AoftheA News. "A number of dubious organizations whose charters are extremely inconsistent with the teachings of the Catholic Church were counting on those funds, and now they have nothing. At the very least, the diocese ought to have bought some scratch-off tickets, which have much better odds of winning."
The anonymous sources allege that from Sunday, January 10 until late Wednesday, January 13, Sacrament of Confirmation class students were asked to purchase Powerball tickets, in exchange for the requisite community service hours needed to receive the sacrament.
None of the 137,500 tickets produced any winnings – not even matching five digits, which would have grossed a $1 million payout.
"The diocese was hoping to hit it big," Doocey said. "Instead, they've totally embarrassed themselves, and an entire slate of shady agencies actively working against the Church gets zero funding this year."
The diocese's GoFundMe page says the following:
Please help the Walla Walla Diocese as we have exhausted all the CCHD funding. We spent all the money on lottery tickets (expecting to win the 1.5 billion) and are now in dire need of cash. With your small donation of at least $1.00, a like  and one share, I'm certain that we will be able to pick ourselves up from the trenches of this lost (sic) and spend another fortune trying to hit it big again! PLEASE, won't you help a diocese in need. DONATE NOW.
So far, the GoFundMe account has raised $42.50. Click here to make a donation.
Image via Pixabay