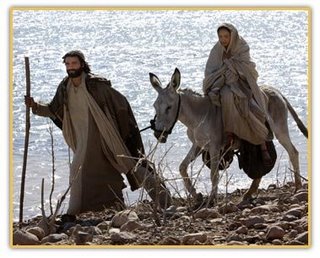 Here's wishing all of you a great Christmas and a successful New Year where God blesses you richly in every way. Be prepared to be surprised, though, as God's blessings don't always look like we expect them to!

This time of year my thoughts always turn both forwards and backwards. So I'd like—in what will be my final post before the end of this year—to wish you all a great break, and to review the year. I did this
last year
and again in
2004
.

Part of the purpose of this post is to give you a bumper post with links just in case you do go online during the Christmas break. Please don't comment on the blog after the end of today (Friday, 22nd December) until I am back sometime in January after a prolonged break – that is not unless you are happy for your comment to wait in a queue. I will not be approving any comments or answering any emails either for a while. I need a rest, and so do you!
So . . . what of the year that has passed, and what glimmers of expectation do I have for the New Year? I will consider this under four headings — God, Family, Church, and Blog. You will notice the deliberate omission of work. I always try hard to keep my work out of the blog entirely — which I suspect is a wise move for most people. If you are a new reader, this blog is not my full-time job, nor is the preaching I do from time to time.
GOD

What can I say? Personally, this has been a great year for my relationship with my Savior. He has been so faithful — there have been hard times, such as beginning the year nervously wondering if my new job was the right move, and if we really would move to our new house in January. Also, my episode of shingles — which incidentally has still left me unable to sit behind a desk for more than a couple of hours at a time — was also a real low point, and yet in it I knew the peace of God in a more real sense than I had known it in other trials. I found myself able to trust God, knowing many times the sweetness of His presence. I also found myself grateful that things were not worse — that I didn't have a job at all, or that I was homeless or dying of a serious illness. I have learned a lot, and this blog and all my preaching remains primarily addressed towards me.
I thank God for more evidences of His grace upon me, and for helping me begin to learn some key character lessons I have needed to learn for a long time. Looking forward into 2007 — I don't think I have ever been as optimistic about the things I believe God has in store. I have a strong sense of commission from God in the things that I am currently doing. Oddly, unlike this past year, I do not expect major changes to occur in many areas of my life — although there is one to come as I will report in a moment.
FAMILY
On the 18th of January, I remember praying like I never had before. I was sitting outside the estate agent's, waiting for the money to go through so I could pick up the keys for our new house. As the hours went by, it really looked as if something else had gone wrong! Buying and selling property in the UK is never easy. You can imagine my joy when I realized that, with a matter of minutes to go before we would have faced broken contracts and a legal mess, I was given the all clear!
Buying this house has, God-willing, secured some aspects of the future of our family, and for this I am grateful. It is a nice location, and a reasonable drive from the church we all love. We now also live near two great schools, which should serve all our children right through to age 18. Like Tim Challies, we don't home school.
You will notice that I never mention here the exact town in which I live — this is again an obvious precaution aimed at keeping my public life and private life separate — and one that I would recommend, especially to those with young children.
There was a lot of surprise among many of our friends when the news started to leak out over the last couple of months — some of you will know this already — but Andrée is now pregnant with our fifth child. Thoughts of her finding some kind of income-generating work she could do around four school-age children have, for now, evaporated, and we are preparing for what we had believed would not happen again. We are thrilled, and the poor child will undoubtedly be blogged about!
Each of our kids have grown up this year — each one has reached a new level of maturity, which is thrilling. I think that much of this has been because they have learned from such difficulties as the problems with the move — which was eventually resolved; my shingles — which caused major disruption to our lives for a while; my wife being put on bed rest for a few weeks in early pregnancy with recurrent bleeding and contractions — which stopped as suddenly as it had begun following prayers by some in the church; and more recently, the unexpected death of their pet rabbit.
Of all my roles and all the hats I wear, there is no doubt that the one that brings the most joy and biggest challenges is that of being a husband and father to these dear people God has entrusted to my care. If, at times, I neglect my blog, remember that I cannot and must not neglect my family. I am not convinced that up to now I have always had that balance right, so don't be surprised if there are a few more times when the blog shuts down for a time, or if there is the odd day here and there when I don't post at all.
I have a family that sacrifices a lot in order for me to be free to do the job I do, and on top of that, to blog and preach. I want to thank them all publicly now, and promise by God's grace to try to ensure that when my time on earth is up, I will be most remembered as someone who loved his family. They are as dear to me as my soul — and I could easily adapt Jesus' words to say, "What would it profit a man if he gain the whole world, but lose his family?"
My darling wife, and wonderful children, I truly do love you all more than anyone else alive. Let's make 2007 a great year for our family — which I trust will finally be complete after a four-year gap since the last arrival.
CHURCH
Again, what can I say? Bei
ng a part of Jubilee Church at this time of astonishing blessing and growth — both in numbers and maturity — is nothing short of a dream for me! My heart goes out in love and appreciation to every single person in Jubilee.

As our lead elder, Tope Koleoso, would say — we have a lot to be grateful for!

THE BLOG

I have deliberately left this to last; as important as it is to me, the blog definitely comes in below all of the above areas of my life in terms of the priority I place on it. Of course, I will spend more of my time in this post on the blog, but don't think that's because it is more important to me — far from it.

It started as a small hobby to fill idle time, and has grown into some kind of monster. I truly feel like a kite in God's hurricane, as Driscoll describes himself.

Why do you guys keep coming back? I do everything I can to drive you away – don't I give you enough links to visit elsewhere? At the beginning of the year my strategy was to focus a lot of attention on the charismatic issue. I had only really come firmly out as a charismatic on the blog towards the end of 2005 — believe it or not, some people were surprised to hear it. Well, I was not surprised to drive about a quarter of the readers I had away in those early months by relentlessly posting on this subject. But the numbers came back, and many more, as the year drew to a close.

I don't want to bore you with statistics — and I know it is easy for me to say, but these days I really rarely look at them. But there are a few interesting things that came out of looking at the last nine months of data I thought I would share with you.
37% of you have visited the blog more than once — which means there is a whole lot of passers-by, but a significant number who have stuck around to get to know me a bit more! You are welcome — old or new!

Some of you visit the blog more than once per day — for your sakes, I just hope it is to check the Warnie Headlines box and get out of here — these days I rarely post more than once-a-day.

45% find the blog through Google, so thanks are due to them – assuming this was the kind of place you wanted to find!

15% of visits were thanks to my top 20 referring blogs; however, TeamPyro was the biggest individual referrer (i.e. not a search engine), but led to only 3% of visits, so a whole bunch of smaller blogs have sent me a whole lot of traffic between you. A BIG thank you to everyone who has linked or commented this year.

56% of visitors were from the USA, whilst 25% were from the UK and 5% were from Canada, but a staggering 188 countries were represented (although in many cases by just one visitor).
Whilst on the subject of statistics, I thought I would also share my 25 most visited pages over the last nine months, the non-search engine sites that have sent me the most traffic, and finally a list of the most popular and interesting searches that have led people here — not surprisingly, almost every one of these resonated with me in some way as I read them — if you want to find the posts to which the searches refer, just copy and paste these key words into the search box at the top of the blog.
But before I leave you with those lists, let's take a look at the year that was: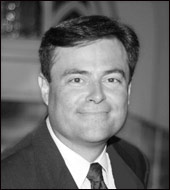 January saw the pace of my interviews hotting up with two — Justin Taylor and Mark Dever. In fact, most of the interviews you see in the sidebar have been carried out this year, and I have certainly enjoyed every one of them.

In

February

I had a brief period of bloggers' block — OK, it lasted less than a day — and ended when I received an email that would lead to my major blogging pre-occupation for the rest of the year — someone asked me to

explain what charismatic gifts looked like in our church

. I realised that it would cause an argument and send some readers away, but I felt I must blog about the Holy Spirit. I never did find out if I eventually managed to answer that reader's question to their satisfaction

!

Then, right at the end of February came a sovereign intervention from God that would change this blog forever – especially for those who notice typos and grammatical errors. An email from Annette Harrison arrived in my inbox and got my attention by mentioning Dr. Martyn Lloyd-Jones. God had a plan that neither of us could have imagined and within very little time I had an editorial and research assistant who does more to help keep this blog going than most of you could imagine.

March was a momentous time, for it was when I discovered Mark Driscoll and was very, very impressed (although I had mentioned him in passing before). O for the days when a post about Driscoll would only generate two comments!

April was dominated by the Together for the Gospel conference — the archive page is full of links to posts I wrote whilst "remote blogging," something I like to do almost as much as Challies likes to live-blog. I did get to do an exclusive intervi
ew with Mark Driscoll, however, and that still only generated six comments!


May

was possibly my most eclectic month — with Driscoll, Together for the Gospel, and the Holy Spirit issue competing for my attention. Picking out an individual post is not so easy.


June

was dominated by the "

Did God Kill Jesus

?" debate — the atonement is never far from my blog, but then

I was struck down by shingles

and had to actually close the blog down.

August

saw me traveling to Washington D.C., and to the church where C. J. Mahaney and Josh Harris serve — again there are loads of posts in the archive page.

The weekend when September became October was the Desiring God 06 conference, and somehow the blogosphere hasn't stopped criticizing Mark Driscoll since then despite his fantastic talk and John Piper's public acknowledgement that he had something to learn from Driscoll.

In November I was thrilled to interview Al Mohler, and also had a chance to visit Toronto.

A look at the the archive page for December shows that from December 2nd when I reviewed his book, my blog has been completely taken over by an interview with the great theologian, Wayne Grudem. I thought interviewing him would give me a few days when I wouldn't have to think much about the blog. How wrong I was! Unprecedented traffic and comment levels mean that some of these posts have gathered more traffic in the last few days than some of my most popular previous posts managed to gather in nine months. I have even had to change my comment policy, and thanks to the graciousness of Michael Burer, although the interview has finished, the debate goes on. Thanks, Dr. Grudem, for giving me the highlight of my blogging year of 2006!

The 25 Most Visited Pages on My Site

The Home Page


Josh Harris Interview

The Top 20 Referrers

joshharrisblogson.blogspot.com




undersovereigngrace.blogspot.com

The Top Most Popular and Interesting Searches

anointing, baptism of the holy spirit, best joke in the world, blog sponsorship, brian maclaren christian blogs, christian counseling, christian psychiatrist, christmas greeting message, cosmic child abuse, daniel ekechukwu, davinci code, derek prince, does the future have a church, electrician, emergent church, english standard version, esv bible, esv journaling bible, esv reverse interlinear, finding god's will, flylady.net, free christian books, fruit of the spirit, gods will, google calendar and outlook, grace and the adventure of leadership, c. j. mahaney, greg haslam, halal meat, Halloween, holidays for large families, how to draw swords, how to preach, how to treat your wife, ikea catalogue, inclusive language bible, is the world overpopulated, jack deere, john eldridge, john piper, jonathan aitken, joseph the dreamer, josh harris blog, joshua harris, justin taylor, life goals, lig duncan, limited atonement, m25 traffic, macarthur, mark dever, mark driscoll, john piper, martyn lloyd-jones, michael shumacher, my heart is filled with thankfulness, newfrontiers, paedobaptist, patrick armstrong, pentecostal blogs, plymouth brethren, poems about school, prayer journals, random statistics, rebecca needs, reformed charismatic, remember, remember the fifth of november, richard cunningham, rick warren, rob rufus, sam storms, science of listener attention, scottish covenanters, gifts of the spirit, selwyn hughes, shingles, social styles, sovereign grace review "worship god live", speaking in tongues, spiderman layouts, steve chalke, T4G