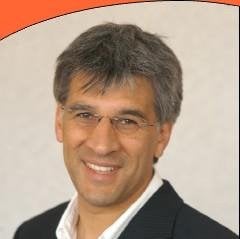 I do want to thank Steve Chalke for the honesty and openness in his contribution to the recent book, The Atonement Debate. He is very bold, and explains his position with far more clarity than I feel he has done before. Reading his chapter was worthwhile as there is much confusion about what Chalke really believes. Indeed, many people, including N. T. Wright, have gone so far as to make pronouncements about what they are sure Chalke believes. But in this book we find the answer to the question in his own words—What does Steve Chalke now think about penal substitution?
Firstly, he has not changed his mind about the appropriateness of his original use of the "cosmic child abuse" language which many found offensive. He says:
"Though the sheer bluntness of my imagery shocked some, I contend that, in truth, it represents nothing more than a stark unmasking of what I understand to be the violent, pre-Christian thinking behind the popular theory of penal substitutionary atonement. Thus, whilst having great respect for many of those who hold what, I readily concede, is currently regarded as orthodoxy within modern evangelicalism, I will attempt to set out through this essay why I believe it to be biblically, culturally, and pastorally deficient and even dangerous" (page 35).
One of the other key questions is this: Was N. T. Wright right to say that Chalke holds to a form of penal substitution that is similar to Wright's own position? Here Chalke is very clear. He acknowledges that he does hold a "deep resonance" (page 35) with Wright's position. But he claims that both his own and Wright's understanding of the way in which the cross saves us is "so far removed from what is commonly taught" (page 35) that he does not like to use the word "penal" as representing his own position.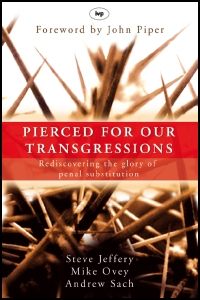 Wright, it seems, is stuck somewhat in the middle of this. Do Chalke and Wright really agree as much as they both think they do? Is Chalke right to say that Wright's view, which the prof calls a form of PSA, is actually not really PSA at all? To be honest, sometimes Wright can be hard to fathom and it takes great patience to dissect him fully in such a manner as John Piper did over
Wright's view of justification.
But Wright is not the subject of this post; instead, we are looking at Chalke's own position.
Chalke agrees with Wright's assessment of the book Pierced For Our Transgressions (PFOT) as "deeply, profoundly, and disturbingly unbiblical" which, since it is a book upholding PSA in a clear and strong way, makes any claim that either Wright or Chalke actually do believe in PSA quite hard to stomach. [In my view, incidentally, PFOT is probably the single best book to read if you want to understand PSA more fully.] Chalke then goes on to explain why he does not believe in PSA as almost everyone would define it. Join me tomorrow as I interact with the arguments he uses.