This is the third part in my short series on multiculturalism. The first two in the series can be found here: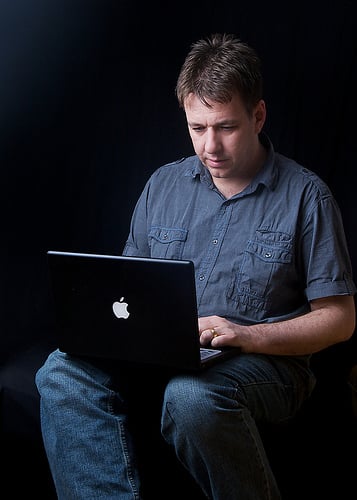 When you mix with a number of different nationalities, you begin to realize that cultural differences are more complicated than you appreciated. They can also extend to quite surprising areas of life. One such area is that of whether or not it's a good idea to circumcise baby boys.
In the UK this practice is definitely on the decline. Articles in the Guardian and Times have sought to further discourage it, although, even by 1975, fewer than 6 per cent of boys born in the UK were circumcised, whereas in the USA this figure was more like 60 per cent, even today. Christianity Today has an article about the decision-making process on whether to chop or not that stays neutral and lists additional links that provide helpful information.
I was raised within a tradition that was not in any way convinced by the arguments of some that circumcision is good for "hygienic reasons." It was not all that uncommon during sermons to hear throw away comments about how glad we men were that circumcision was no longer required under the New Covenant. In fact, some would have gone further still and argued that circumcision was not permissible for Christians at all. They would have pointed to verses like the following to state that no Christian should allow themselves or their sons to be circumcised.
"Look out for the dogs, look out for the evildoers, look out for those who mutilate the flesh. For we are the circumcision, who worship by the Spirit of God and glory in Christ Jesus and put no confidence in the flesh" (Philippians 3:2-3, emphasis mine).

"For freedom Christ has set us free; stand firm therefore, and do not submit again to a yoke of slavery. Look: I, Paul, say to you that if you accept circumcision, Christ will be of no advantage to you. I testify again to every man who accepts circumcision that he is obligated to keep the whole law. You are severed from Christ, you who would be justified by the law; you have fallen away from grace . . .

You were running well. Who hindered you from obeying the truth? This persuasion is not from him who calls you. A little leaven leavens the whole lump. I have confidence in the Lord that you will take no other view than mine, and the one who is troubling you will bear the penalty, whoever he is. But if I, brothers, still preach circumcision, why am I still being persecuted? In that case the offense of the cross has been removed. I wish those who unsettle you would emasculate themselves! (Galatians 5:7-12).
At first glance these verses would indeed seem pretty conclusive. A bit like the eating blood question, I would, in many ways, love to find biblical support to buttress my prejudices. But not so fast! There are, however, two cardinal rules of biblical interpretation that I must not break. The first is to always consider the context of the passage. The second is to consider the difference between the situation that the words are spoken into and our own situation today, and the implications of this, if any, for our understanding of what the Bible means for us.
So, to the context. Those three dots should be a clue. Let's have a look at what I deliberately excised from the second passage: "For through the Spirit, by faith, we ourselves eagerly wait for the hope of righteousness. For in Christ Jesus neither circumcision nor uncircumcision counts for anything, but only faith working through love." Paul here seems to be stating that circumcision itself is not the issue. It would seem that, to Paul, being intact or otherwise is not what's at stake here. In fact, in Acts we learn that Paul actually circumcised one of his helpers—Timothy (
Acts 16:3)
, and yet on another occasion he strongly resisted doing so for another of his helpers—Titus
Galatians 2:3
. Can you imagine the locker-room conversations between those two?!
Therefore, it does seem to Paul that whether to agree to a circumcision or not is a circumstantial decision that would perhaps hinge around what meaning is going to be given to it. Modern Christians who do circumcise their children are doing so, not for religious grounds, but for what they believe to be health benefits, or just because, unlike me, they have grown up in an environment where the tradition is that you are expected to do it.
I have yet to meet a modern Christian who believes that to carry out an operation on their son will make him more acceptable to God and in any way contribute to justification. Therefore, it would seem wrong to apply these strong warnings against circumcision to the many thousands who do this as a cultural practice. I should be gracious and accepting of such people, and ensure that if the conversation ever comes up, I don't appear incredulous that people still carry out this ancient practice. But, equally, I hope that those who do this will not consider those of us on the other side of the fence to be somehow "unclean."
Of course, this can all seem very irrelevant, and by now some of you may be wondering why I have even taken the time to bring this up. I do so because, if we are building churches together, and even marrying across clear cultural divides, these issues can cause division if we are not careful. The truth is, being circumcised or not can certainly be very important in forging your sense of belonging to a group—your "identity." Even without a conscious rejection of others who are different, there can easily be a feeling of dislocation and disconnection. For example, a careless joke made by someone from "the other side" about remaining intact (or not!) might go flat and leave people feeling unwelcome.
When two people from groups with different perspectives on this issue marry, they may find that it is best to have the conversation about which way their new family decides to go on this issue before any sons are born.
Should Christians circumcise their sons? If you're looking for a legalistic answer, I'm not at all sorry that I have to disappoint. Like so many of these issues, while there are some biblical guidelines, the answer is—at least on this occasion—it all depends on why you want to do it.