Check out the great things you can win with September's newsletter! Sign up at the bottom of this post if you haven't yet signed up for access to exclusive content, free chapters and the chance to win great resources.

But God by Chris Haines  – 10 copies available to win!
www.butgod.co.uk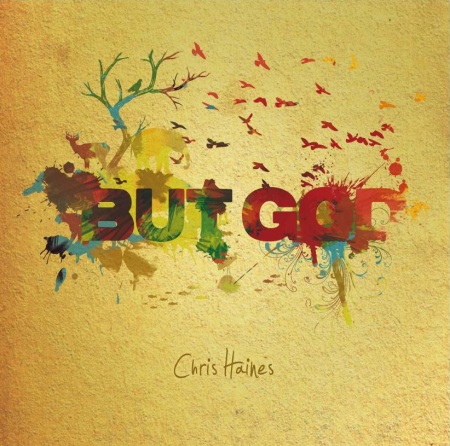 Review of "But God" by Lex Loizides…
"The best worship album I've heard in years!! Seriously! At last! At last there's some fresh inspiration out there! Someone pressed this CD into my hands at a conference a couple of weeks ago and I expected the ordinary. But what I got has completely taken me by surprise. This is, without doubt, the freshest, most beautifully crafted, musically as well as theologically, satisfying worship CD that I've heard in years. There are no CD reviews on my blog (Church History Blog) but I may break the pattern for this one.
So far I've had to play it at least once every day. There is some superb delicate guitar work, great lyrics and brilliant melodies. And just a word of advice: don't buy it first and foremost to find new songs for your worship team to play in church, buy it to enrich your own soul and then take it from there.
Five stars from me."
Community by Brad House – 3 copies available to win!
www.crossway.org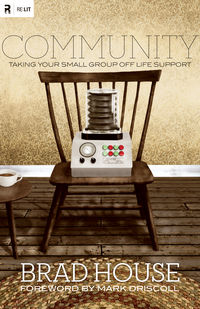 Brad House is a pastor at Mars Hill Church, based in Seattle, where he oversees community groups for the multi-campus church. He has been involved in community groups at Mars Hill since 2003.
Brad House calls on churches to wake up to the possibilities for life-transforming, gospel ministry through small groups. In recent years Mars Hill Church, based in Seattle, has experienced the rich blessings that exist within healthy community groups. In Community, House provides a resource for other churches to experience these blessings.
Bloodlines by John Piper – 3 copies available to win!

www.crossway.org
Bloodlines: Race, Cross, and the Christian
Genocide. Terrorism. Hate crimes. In a world where racism is far from dead, is unity amidst diversities even remotely possible?
Sharing from his own experiences growing up in the segregated South, pastor John Piper thoughtfully exposes the unremitting problem of racism. Instead of turning finally to organizations, education, famous personalities, or government programs to address racial strife, Piper reveals the definitive source of hope—teaching how the good news about Jesus Christ actively undermines the sins that feed racial strife, and leads to a many-colored and many-cultured kingdom of God.
Learn to pursue ethnic harmony from a biblical perspective, and to relate to real people different from yourself, as you take part in the bloodline of Jesus that is comprised of "every tongue, tribe, and nation."
What is the Mission of the Church by Kevin DeYoung and Greg Gilbert – 3 copies available to win!

www.crossway.org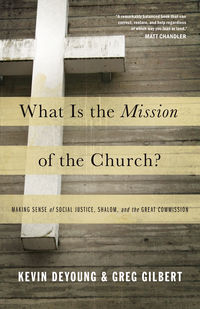 What Is the Mission of the Church?: Making Sense of Social Justice, Shalom, and the Great Commission. 
DeYoung and Gilbert write to help Christians "articulate and live out their views on the mission of the church in ways that are theologically faithful, exegetically careful, and personally sustainable." Looking at the Bible's teaching on evangelism, social justice, and shalom, they explore the what, why, and how of the church's mission. From defining "mission", to examining key passages on social justice and their application, to setting our efforts in the context of God's rule, DeYoung and Gilbert bring a wise, studied perspective to the missional conversation.
Reckless Abandon by David Sitton – 10 copies available to win!

http://www.emeraldhouse.com/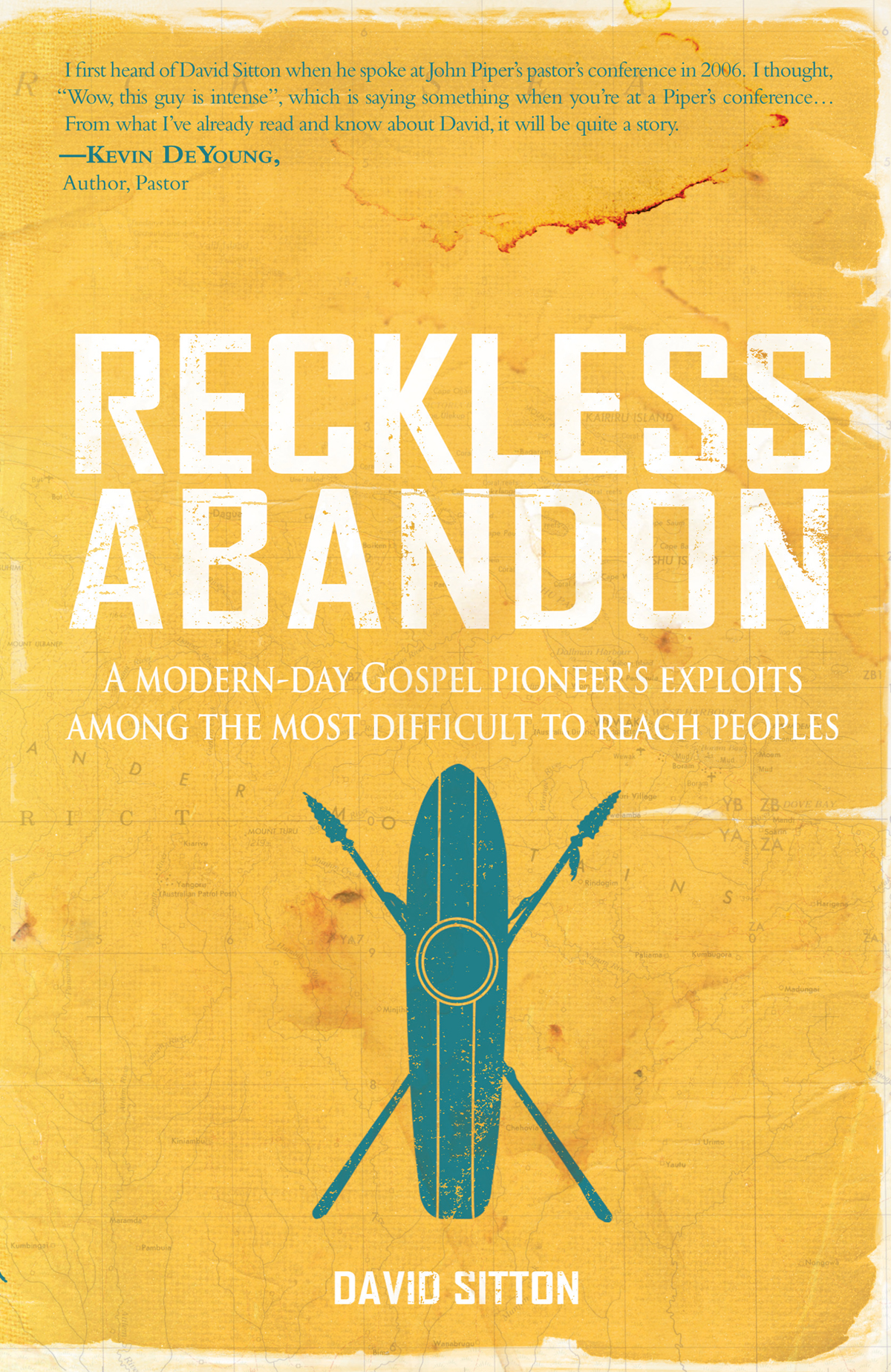 David Sitton was barely a man when he left surfing and partying to live in Papua New Guinea, a faraway, perilous land. Leaving Texas with a Bible, a suitcase (and a surfboard), he took the gospel into cannibalistic areas to people who had never heard the name of Jesus. For thirty-four years God has used him to help train missionaries, spread the gospel and establish dozens of churches in remote regions. Through this book, experience the amazing things God did as David recklessly abandoned his will to the will of God.
""Over the centuries God has used missionary biographies to wake his people up.  Some read and are called to carry the gospel to foreign lands in the footsteps of such bold pioneers, others are inspired to be missionaries where they live and work.  This book is a compelling modern account of what God has done through one family. It continues the story of what Jesus has been doing through all generations.  This might be the first missionary book you read,  but I suspect it won't be the last.
You will read about big sacrifices that are seen as no sacrifice at all because of the glorious worth of our Lord Jesus, and a hope that goes beyond the grave. Your emotions will be stirred.  I found tears welling up in my eyes at times.  You will read of violent opposition to the gospel being overcome by the power of God, and the relentless love of the missionaries.  You will see again and again how God protects and empowers his people. There are specific examples of victories over demonic forces openly at work that remind me of the days of Elijah and the prophets of Baal.  You will see that he who is in you really is greater than he who is in the world.  Read this book and be challenged, encouraged, up-lifted, and provoked to serve Jesus in our generation." –Adrian Warnock author, Raised With Christ – How the Resurrection changes everything.
The Spirit-Filled Church – 5 copies available to win!
www.lionhudson.com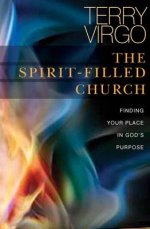 The Spirit-filled Church, Finding Your Place in God's Purpose
This is a lucid account of the function of the Spirit in the growth of the church. Through the history of God's people the constant element has been the presence of the Almighty. The baptism in the Holy Spirit, which so galvanized the young church, equipped and empowered the believers, boosting courage, fostering fluency and granting insights to ordinary men and women. Terry Virgo was baptized in the Holy Spirit as a young believer, and delighted in the experience. 'As we began to welcome the presence of the Holy Spirit, our church life was transformed', he explains. 'The presence of the Holy Spirit changed everything'. As the Spirit moves, so there are healings, often dramatic. But there is more: a discovery of God's grace. As people discover grace for themselves a far more profound healing takes place, leading first to worship, then a recognition that we are a prophetic people.
Watch me talk about why I am excited about The Spirit-Filled Church!
–
We are already gathering a great bunch of giveaways for next month. If you know a Christian marketer who wants to get involved, please ask them to email adrian@adrianwarnock.com. We are open to give away other free stuff too!
While it is not a requirement, it would be greatly appreciated by our publisher friends if you could review your free book on your blog, Amazon or another site. Please let us know on adrian@adrianwarnock.com if you do review the book, with the URL and we will post a link to your review on adrianwarnock.com.
Please note that the books are only available for people who live in the USA or UK (and in some cases either).
If you've not yet signed up to the newsletter, it's not too late! You can sign up here:

#mc_embed_signup{background:#fff; clear:left; font:14px Helvetica,Arial,sans-serif; }
/* Add your own MailChimp form style overrides in your site stylesheet or in this style block.
We recommend moving this block and the preceding CSS link to the HEAD of your HTML file. */