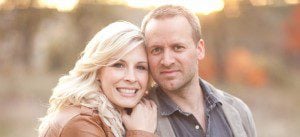 This past Sunday we sang what was a new song for us at Jubilee Church. I think many of us who were there will have like me been finding it hard to get the song out of our heads all week as a result. The song is gloriously simple but represents a prayer we would all do well to pray daily. I share a video here of Jenn Johnson (who also wrote the song) singing it below, or you can download from iTunes.
On Jenn Johnson's Twitter she mentioned that she had an rough week physically and emotionally. I hope it will encourage her to learn that over a thousand Brits were fantastically blessed by her song this past weekend at Jubilee Church London.
Since the lyrics and chord chart for this song are freely available at Bethel Music, I thought it should be ok to share the lyrics here. I have included a second verse which we sang on Sunday and was written by Jubilee's very own Sam Bennett.
May this song bless you all like it blessed our congregation on Sunday.It was a perfect way for us to move from proclaiming the greatness and transcendence of our God, to looking to that same great God to stoop down, bless, and be close and immanent to those of us who recognize we are small, hopeless, and helpless without him.
God I look to You
I won't be overwhelmed
Give me vision to see things like You do
God I look to You
You're where my help comes from
Give me wisdom, You know just what to do

And I will love You Lord my strength
And I will love you Lord my shield
And I will love You Lord my rock
Forever all my days I will love you God

God I look to you
You are my Joy and peace
Give me freedom to glorify your name
God I look to you
You are my God and King
Set my mission to magnify your fame.

Hallelujah our God reigns
Hallelujah our God reigns
Hallelujah our God reigns
Forever all my days Hallelujah

CCLI #: 5858163
Copyright: Bethel Music Publishing (except second verse)