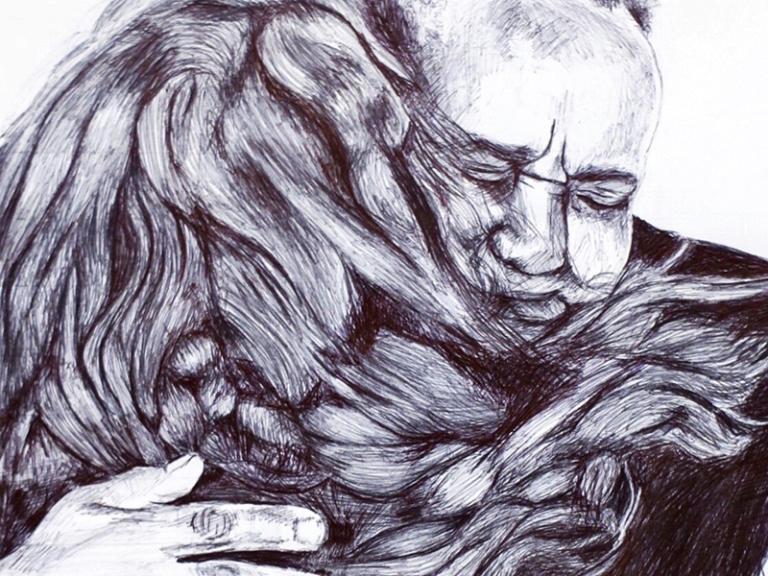 Is good old fashioned pastoral care in danger of dying out?.
What people in your church need more than anything else is to be cared for in a biblical and non-patronising way. Churches which embrace, quite rightly, principles that aim to help them grow are in danger of forgetting that God calls us as the Church to be directly involved in each other's lives. We ARE our brother's keeper.
Pastoral care is not professional counseling. It is not therapy. It is the kind of care that family members provide to each other. Yes there should be a leadership component, but that should be expressed in a way that acknowledges our equal status before God as sinners whom he has forgiven, and brothers and sisters in the family of God.
Note that this does not merely apply to the Pastors of your church, or to its paid employees. Ephesians 4 makes plain that the role of the leaders of our churches is to equip US to do the work of ministry.
By their nature each of these Ephesians 4 gifts will find it easiest to do one thing, and may have to work at the others. We should all recognize our strengths and develop our weaknesses. Pastors love Christians. Teachers love books. Evangelists love the world. Prophets love God. Apostles love the Church (see this older post of mine).
Each of them then has the goal, not to be the expert at what they do only, but to be the expert at inspiring others to do that. Pastoral care is love applied. It is love which cares too much to leave us as we are. It is love that seeks the good of the one being loved, and seeks to raise them up. As Dan Rockwell tweeted yesterday, "The goal of helping others is getting them to the place where they help others."
Whether we have a recognized mental illness or not, as my series on mental health takes a new turn, we will be reminded that the Bible has much to say that can help us. This is not to the exclusion of the help we can also receive from mental health professionals if needed.
We ALL struggle at times with our mental health, and so we all need the same kind of pastoral care from others that Jonathan demonstrated towards David . We need people around us who help us to find strength in God. (1 Sam 23:16). That verse could be a life verse for those called to pastoral ministry, whether as a church member, small group leader, or in a full-time position.
One of other my favorite verses that help us to define pastoral care says,
And we urge you, brothers, admonish the idle, encourage the fainthearted, help the weak, be patient with them all.
(1 Thessalonians 5:14).
This leads us nicely into the second half of today's post. In an effort to speak about how we can help others, I thought I'd speak about some ways that are not so helpful:
How how fail to provide appropriate pastoral care
1. Focus entirely on admonishing sin
I think it is fair to say that some enthusiastic Christians find the first of the tasks mentioned in the verse above to be the easiest. Sadly, we can find it is all to easy to "admonish" others without considering the other approaches also described.
For many, the focus of this admonishment is to point out hidden sins and idols in each others lives. In fact some go so far as to say every single one of our problems are directly caused by sin. When I heard of a young mother struggling to care for her baby being told that she was "idolizing sleep," I immediately recognized that not everything was caused by idolatry!
Of course, we do all need to have our sin pointed out from time to time. But great wisdom is needed since if someone is "faint hearted" or "weak" that's probably the last thing they need. And, if we are honest, at times in our lives we ALL fit into one of those last two groups.
2. Forget to be encouraging.
If there is one aspect of pastoral care that is so easily forgotten it is this: encouragement. Every single one of us, whether we are mentally ill or not, require regular encouragement if we are to keep going and not become "faint hearted."
3. Fail to give practical advice
Many successful people seem to instinctively know how to get along with people, how to achieve in life, even how to apply the gospel to daily lives.
Some of the rest of us, including myself, need practical help and advice. It is not always immediately obvious to those who the Bible here calls "weak" how to apply the doctrine that was beautifully explained in the sermon on Sunday. Many of us need to be given practical, hands-on, down to earth help, support and advice. There really is nothing wrong with giving us a "how to" from time to time!
4. Be impatient
How quickly we can get frustrated with someone we are trying to help when they do not seem to "get better" quickly enough for our liking! Yet, we forget how patient our Lord has been with us, and how long it has taken us to get to the place we are at now in our Christian walks, how often we too have fallen, and how much still we too have to learn! I am so glad the Lord is patient with us, we must learn how to be similarly patient with others!
5. Just tell people to "cheer up."
It is so easy to basically tell people, without exactly telling them this, that they need to "pull themselves together." We can cheerily tell of how good God has been to us, and breezily try to encourage, but that can misfire into basically being insensitive to the pain of others. The book of Proverbs explains this tendency:
Whoever sings songs to a heavy heart is like one who takes off a garment on a cold day, and like vinegar on soda.
Proverbs 25:20.
We must learn to be present with people in the middle of their pain, acknowledging it and honoring them. No wonder Paul urges us,
Rejoice with those who rejoice, weep with those who weep
Romans 12:15.
Of God it is said ,
He heals the brokenhearted
and binds up their wounds.

(Ps 147:3)
How to provide pastoral care: be like Jesus
Of Jesus' ministry it is prophecied:
The Spirit of the Lord GOD is upon me,
because the LORD has anointed me
to bring good news to the poor;
he has sent me to bind up the brokenhearted,
to proclaim liberty to the captives,
and the opening of the prison to those who are bound;
to proclaim the year of the LORD's favor,
and the day of vengeance of our God;
to comfort all who mourn;
to grant to those who mourn in Zion—
to give them a beautiful headdress instead of ashes,
the oil of gladness instead of mourning,
the garment of praise instead of a faint spirit;
that they may be called oaks of righteousness,
the planting of the LORD, that he may be glorified. (Isaiah 61:1–3.)
and
Behold my servant, whom I uphold,
my chosen, in whom my soul delights;
I have put my Spirit upon him;
he will bring forth justice to the nations.
He will not cry aloud or lift up his voice,
or make it heard in the street;
a bruised reed he will not break,
and a faintly burning wick he will not quench;
he will faithfully bring forth justice.
He will not grow faint or be discouraged
till he has established justice in the earth;
(Isaiah 42:1–4. also cited in Matthew 12:19–20)
God calls us to be a part of this ministry of Jesus. We are his hands, his mouthpiece. And it does not say here how Jesus binds up the broken hearted, just that that is his purpose. I believe he works through spirtitul miracles, through wise counsel from others, through the general revelation of the wisdom found even in secular counselors, and at times through medication which he has given us the wisdom to discover, develop, and prescribe. These verses are as much the Christian psychiatrist's charter as they are the pastor's. Actually they are supposed to apply to all of us!
How do we provide pastoral care to others, including those who are mentally ill? We follow Jesus' example, and Paul's instruction:
Bear one another's burdens, and so fulfill the law of Christ.

(Galatians 6:2)
---
Read More