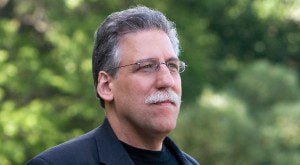 Today I was joined in a web conversation by Dr Michael Brown. Our focus was  his new book Hyper-grace.
You can watch the video right here or listen to the audio. I've set it to start playback at 16:00, which is the point we start talking about Hyper-grace. If you do want to hear us reminiscing about how we first met as a result of the Strange Fire controversy just rewind to the beginning of the clip. Soundcloud doesn't seem to allow me to do the same thing as far as I can tell.
If the video below doesn't work click here.