Indeed, we felt that we had received the sentence of death. But that was to make us rely not on ourselves but on God who raises the dead. (‭2 Corinthians‬ ‭1‬:‭9‬ ESV)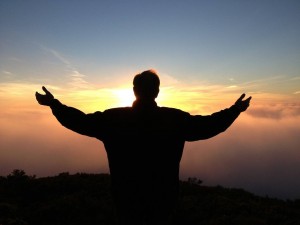 .
When I feel weak, you are strong. When I sin, you remain righteous. When I am repentant, you forgive. When I am sick, you are the healer.
When I am in dispair, you give me hope. When I am depressed, you are my source of joy. When I am angry, you are my peace.
When the desires of my flesh threaten to overwhelm, you are the true desire of my heart. When sin lures me, seeking your face offers me salvation. My desire for you supplants and surpasses other desires.
Your love is pure and untainted, though my motives are mixed at best. When my future is uncertain, you are u changeable. When I feel dead on the inside, you are the God who raises the dead.