I'm back.
Truth is, over the last few months I have been struggling.
Struggling with a new job, which I enjoy but has been demanding more of my time, effort, and emotional energy than I expected.
Struggling to balance work with all the other demands on my time.
Struggling to be all that I am meant to me.
Feeling like a failure many days and in many ways.
Struggling to find both the time and emotional space to write.
Struggling to know what I want to say, when it feels like I have nothing left.
Running on empty.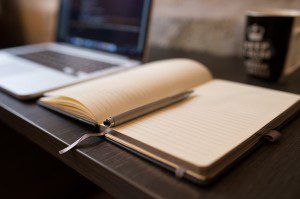 And if I am honest, I have been struggling in my walk with God also.
All Christians experience dark nights of the soul. Except sometimes they feel more like dark months, or even dark years.
And when you are feeling drained, the last thing you want to do is give out.
And yet, what I have learnt over the years is that when I do write, it does me so much more good than it does to anyone who reads.
And so this morning, for no real reason other than that I am determined to begin all over again, and as part of that beginning to battle my bloggers block, I am back.
Beginnings are funny things. You never quite know what they will lead to. They can seem pretty inauspicious. They can be prompted by the strangest things. They can lead to great things. Or they can fizzle out into nothingness.
In this, my new beginning, I ask for your help. Blogging should not be a one-way street. Today would be a great day for you to encourage me. We all need encouragement and support. Perhaps share a thought or insight that will help me as my struggle continues. Most of all, perhaps offer up a prayer to the one who fills the empty.
On this beginning, I ask God for the strength I need. I ask him to help me. I ask him to mold me into the man he wants me to be. I ask him to forgive my failures and to draw me back into dependence on him.
When you are determined to seek God once more, as I am, then what better place to go than to the Scriptures. And not just to read for the sake of reading, but to read because you are conscious again that you cannot live, you cannot thrive, you cannot succeed without the food which comes from the Word of God.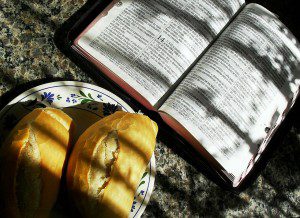 And when you are returning to serious feasting on the the Word of God, sometimes the best place to go is right back to where you left off.
My last Bible study post that I shared here on the blog was back in February, and it was part of a long-running series on
Leadership Lessons from 1 and 2 Samuel
And so today on this my beginning, I turn to the beginning of King David's rule, and I read 2 Samuel 4.
The Great King in the end found leadership thrust upon him. Many years after the first call of God on his life, and after years of struggle suddenly his moment arrived.
David's beginning was a sad almost sordid affair.
He had determined not to grasp what God had for him. He had made difficult decisions to run rather than fight. To accept the status quo rather than fight for his rights. He must have sometimes wondered whether to leave the fulfillment of prophecy in the hands of its author was the right decision.
The irony was that in the end, what led to the beginning of his rule was the violent actions of two men, who took it upon themselves to do the very thing David had always refused to do. The simple arithmetic is that two Kings don't fit into one throne. So in the inescapable logic of the day, unknown to David, and against his wishes two zealots solved the extra King problem for him.
And then the executioners came brashly to David, telling him that God had punished Saul's house for David. And so the gentle shepherd risked beginning his reign being perceived as a brutal murderer.
The messengers of what they thought was good news were rejected, and in the cruel logic of the violent time, David showed them and the world exactly what he thought of their presumptuous evil act, by killing them.
The irony is that God in fact did use two men who under their own initiative acted in such a despicable way.
David starts his reign under a bit of a cloud. But he determines, nonetheless to live in the good of the lessons he has learnt so far. He wouldn't be a perfect king. But he would be a King who God was not ashamed to say was a man after his own heart. He towers over the whole Old Testament. And despite these inauspicious beginnings, his reign has so much to teach us.
As we look at the rule of King David together we will have much to admire. We will have much to emulate. But we will hopefully be pointed beyond this man, to the One who was not afraid to be called the Son of David.
We are messengers, bearing news not of the death of a king, but of his conquering death and rising again. We may be rejected at times, and indeed over the years millions of us have even been killed for sharing this message. But how can we not share the truly good news that the Son of David has conquered death, and now reigns for ever as King over the universe, and at the right hand of God most high!
Mankind is always looking for leaders. And even the best of our human leaders are flawed. But we serve a King who is secure on his throne, and who will never let us down!
And so this morning, as I determine to begin again, I am encouraged to know that the King of the Universe is involved in my life, orchestrating things for my good. And, the good news is that he is not finished with me or you yet!
And we know that for those who love God all things work together hfor good (Romans 8:28)