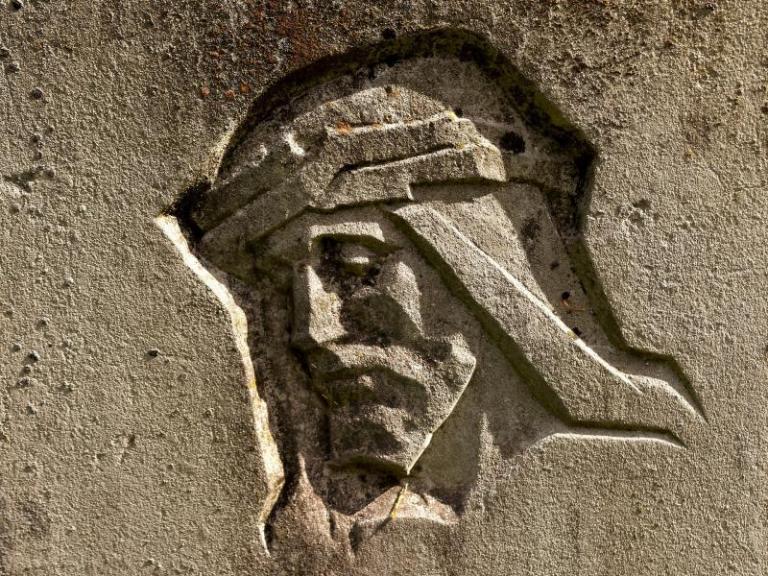 Jesus would not have greatly surprised his hearers when he said that Love for God is the greatest commandment,  but he would have scandalised them when he applied it also to Himself, thereby claiming to be God.
Do you love Jesus?
Do you love him more than anyone or anything?
Is he the object of all your devotion?
Does he thrill your heart more than money? More than power? More than sex?
Is your love for him so great that your love for possessions, health, comforts, friends, and family is like hate in comparison?
"Which commandment is the most important of all?" Jesus answered, "The most important is, 'Hear, O Israel: The Lord our God, the Lord is one. And you shall love the Lord your God with all your heart and with all your soul and with all your mind and with all your strength" (Mark 12:28–30).

"If God were your Father, you would love me, for I came from God and I am here" (John 8:42).

If you love me, you will keep my commandments" (John 14:15).

Whoever loves father or mother more than me is not worthy of me, and whoever loves son or daughter more than me is not worthy of me" (Matt. 10:37)/

"If anyone comes to me and does not hate his own father and mother and wife and children and brothers and sisters, yes, and even his own life, he cannot be my disciple" (Luke 14:26).

"Do you love me more than these?" (John 15:15)
Adam Clarke describes this Great Commandment as follows:
This is the first and great commandment. It is "first and greatest":

In its antiquity; being as old as the world, and engraved originally on our very nature.
In its dignity; as directly and immediately proceeding from and referring to God.
In its excellence; being the commandment of the new covenant, and the very spirit of the Divine adoption.
In its justice; because it alone renders to God his due, prefers him before all things, and secures to him his proper rank in relation to them.
In its sufficiency; being in itself capable of making men holy in this life, and happy in the other.
In its fruitfulness; because it is the root of all commandments, and the fulfilling of the law.
In its virtue and efficacy; because by this alone God reigns in the heart of humans, and humans are united to God.
In its extent; leaving nothing to the creature, which it does not refer to the Creator.
In its necessity; being absolutely indispensable.
In its duration; being ever to be continued on earth, and never to be discontinued in heaven.

Adam Clarke, Commentary on the Bible Adam Clarke 1831 Commentary on the Bible – Matthew 22
There is no question that Jesus' answer was radical to a group of Pharisees that were basically trying to prioritise the more than 613 commandments found in the OT law. Tim Keller takes this up in a sermon:
Image: Frank Licorice

In this very, very familiar passage . . . he completely redefines the content of the law (what it really is after), and he completely redefines the motive of law-keeping (why you should do it) . . .

Matthew points out when Jesus was doing this teaching, he said, "On these two commandments [of love] hang all the law and the prophets." What? He is not saying, "These commandments are more important than these commandments," nor is he saying, "Just love, and you can forget all the rules."

Instead, he says, "Until you understand that everything in the law is about love and that love is only given definition by the law, you don't understand what the law is really after. . . love defines what it means to live lawfully. Love is what the law is always after, even though sometimes it's put in negative form . . .

The only motivation for law-keeping, for doing all the things God commands you do with your fellow man and woman, the only possible source of law-keeping would be a heart that is just head over heels in love with Jesus, head over heels in love with God and the Lord. There has to be passion. There has to be delight. Love God with all your heart, with all your soul, with all your mind, with all your might, your strength. Your might!"

Keller, T. J. (2013). The Timothy Keller Sermon Archive. Arguing about Morality (July 8 2001) New York City: Redeemer Presbyterian Church.

 
Love for others can only truly flow when we love the One who made us all.
Our love for God is primary not just because God is primary, but because without it we cannot be the people he wants us to be.
John, who was described as the disciple who Jesus loved, later in his life wrote "We love because he first loved us" (1 John 4:19).
Love is a two-way relationship.  We are not called to love a book, even such a precious book as the Bible.  We are called to love a person.  
I write these words after the Easter weekend. Surely in the events of the Cross and Resurrection we see amazing love poured out for us.  As the Apostle Paul puts it:
God demonstrates his own love for us in this: While we were still sinners, Christ died for us. (Romans 5:8, NIV)
Jesus also wants to know his Love experientially.  He does this through the Holy Spirit, who he commands us to receive.
God's love has been poured out into our hearts through the Holy Spirit, who has been given to us (Romans 5:5, NIV)
If you don't feel loved by God, these two secrets to knowing the Love of God will help you.  Ask God to show you his love experientially by sending you more of his Spirit, then meditate on the cross and resurrection.
For me personally, listening to a number of Gospel Hope songs has helped me so much recently to receive this love of Jesus. Because these songs focus on what Jesus has done for us, and the love that is drawn from our hearts as a result. I would encourage you to join me and listen to these two on Spotify or Apple Music.
Jesus is relentless in his urging us to love him.
He does this not because he is needy, but because he knows that only his Love can set us free.
When Peter has failed and denied him, Jesus comes back at him three times and asks 'do you love me more than these?' He would ask you and me the same question.
And, as we learn to love him, Jesus includes us in his work.  He told Peter, because you love me then care for my sheep.
Whether our strength be great or little, then we are to devote it all to our love for Him.
If, like me, your strength feels little perhaps because you have a chronic illness, be encouraged that he simply wants you to love him with the strength you do have.
Let's offer him whole hearted devotion and love.  It is this that motivates us to follow Him.
I will close this article with some quotes from John Piper's chapters on this command: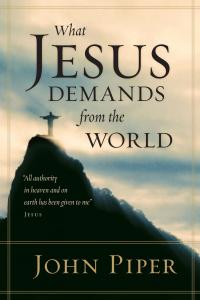 "Jesus demands that he be loved by the world because he is infinitely worthy to be loved. And since our love for him is the enjoyment of his glory and presence and care, therefore Jesus' demand that we love him is one more way that his love overflows on us." John Piper

"Therefore, we cannot love God apart from the revelation of Jesus who changes our hearts to know God so that we see him as compellingly beautiful . . . Love for God is not essentially behavior but affection—not deeds but delight. God's glory becomes our supreme pleasure." John Piper

"Loving God is most essentially treasuring God. And loving him with all the heart and all the soul and all the mind and all the strength means that every faculty and every capacity treasures God above all things and in such a way that our treasuring of any other thing is also a treasuring of God."  John Piper
This series was inspired by the book What Jesus Demands from the World by John Piper. Why not join me in reading through this book in 2018?
Follow the link or subscribe to our newsletter to receive every article in your inbox. Complete the form in the top of the right hand column, or below if you are visiting on a mobile device.
IMAGE: Pixabay