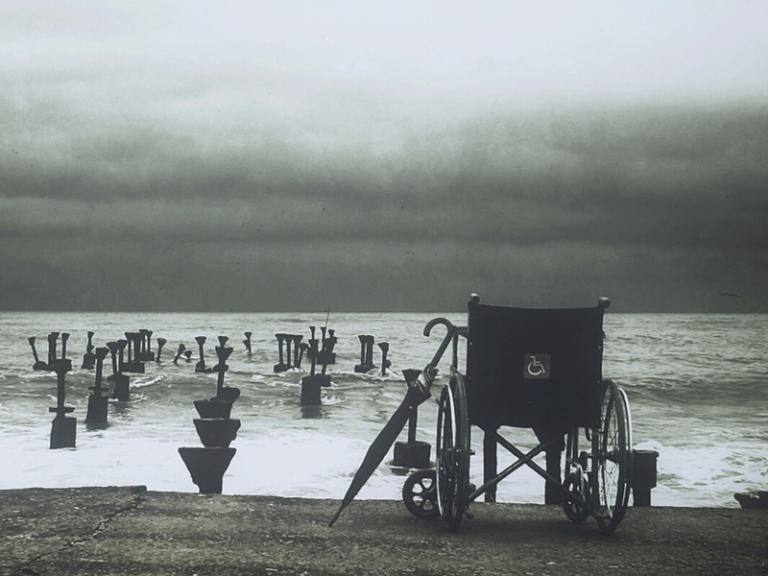 Desiring God Ministries have just published an article I've written on preparing for sickness and other forms of suffering. We will ALL experience suffering at some point in our lives. It often comes with no warning, and may come to us sooner than we expect. Without becoming riddled with fear, we would be wise to prepare for the unexpected.
Like most who read this article, I live in a historical anomaly when it comes to suffering. I have access to clean water, sanitary food, amazing medical technologies, rapid emergency-response systems, and social welfare support if I'm unable to work. As a result, I am protected from so many dangers that afflicted my ancestors, and I can feel like everything is under my own control. I can see now how much I assumed I'd be spared from suffering.
Many of us never experience true suffering until we are in our forties or later when we, or spouse, or a parent gets seriously sick. As a result, we are emotionally unprepared for the sickness that can strike us and our families like a tsunami.
The older we get, the more we experience the emotional and physical pain felt by previous generations, and even today in other parts of the world. One of the last things my grandfather said to me in his nineties was, "The trouble with being this old, is everyone I used to know has died."
In addition, to some extent I had absorbed a faulty functional theology that many of us share in the Western church today. It isn't the theology I've been taught or thought I believed. But somehow I had not sufficiently challenged the assumption that if I worship and serve God faithfully, he would shield me from serious suffering.
Sometimes even our prayers are inspired by this error. Someone prays, "Lord, you know how much our friend loves you, and has served you. Please remember this and therefore raise them up from this sickness." But the truth is, none of us deserve  anything from God, let alone to be preserved in perfect health.
As a young man I heard my mentor refer often in his preaching to John 16:33 quoting at the time from the NIV "In this world you will have trouble."  With a twinkle in his eye he would ask the congregation, "how many of you know Jesus always keeps his promises?" He would go on to encourage us that Jesus goes onto say he has overcome the world. Thus, the Christian can expect to face troubles yet overcome by the strength Jesus gives.
I have seen faith-filled acceptance of suffering in others, including a pastor who was wheelchair bound in constant pain from Ankylosing Spondylitis yet was full of more joy than most people I have met before or since. Of course, when we look at such examples we tend to think that it will never happen to you. We also don't realize that even the most saintly believer will go through a period of turmoil immediately after a serious diagnosis. Only the passage of time and deep spiritual work allows them to become the examples many Christians facing chronic illness and pain are.
Unless God miraculously heals me, I will most likely be battling a very serious disease for the rest of my life. I have already had multiple hospital admissions, recurrent infections, and two operations (see my account of what has happened to date with my leukaemia).
I can bear witness that an eternal perspective makes all the difference. It doesn't remove the pain or the initial shock of unexpectedness. But in the light of eternity, even our worst afflictions are "light" and "momentary" (2 Corinthians 4:17)
In the full article I explore ways you can prepare yourself and your loved ones for future suffering in a hope-filled manner.
(Image: Pixabay)
---
---
Related articles:
---
Don't miss the series "Jesus Commands"
Jesus said that if you obey him your life will be established on a firm foundation when the storms come.
Follow the link to read all the articles, or subscribe to our newsletter to be notified as they are published. 
Complete the form in the top of the right hand column, or below if you are visiting on a mobile device.