"A beautiful summary of the history and heart of International Day at Jubilee Church London, created by the beautiful, lovely and very talented Tamasin Warnock"
Kemi Koleoso
My daughter has released the following amazing video which she produced as part of her coursework at university. It tells the story of the church I have attended since 1995 and our International Day. I hope this will inspire you with how celebrating diversity and unity is a big part of what church should all be about.
May the nations praise you, O God. Yes, may all the nations praise you.
(Psalm 67:3)

For Christ himself has brought peace to us . . . he broke down the wall of hostility that separated us. (Ephesians 2:14)

So it is with Christ's body. We are many parts of one body, and we all belong to each other (Romans 12:5)

Your love for one another will prove to the world that you are my disciples." (John 13:35)
Scripture taken from the NLT
More information about this year's International Day which takes place 11am on Sunday May 26 at Lee Valley Athletics stadium can be seen in the official trailer on the church's Facebook page:
---
Coming soon: the rest of the series "Jesus Commands"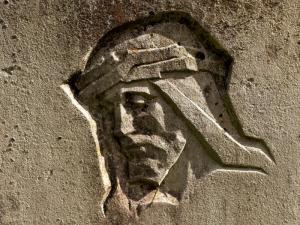 Jesus said that if you obey him your life will be established on a firm foundation when the storms come.
Adrian hopes God willing to be able to return to blogging more regularly soon.
Follow the link to read all the articles, or subscribe to our newsletter to be notified as they are published.
Complete the form in the top of the right hand column, or below if you are visiting on a mobile device.