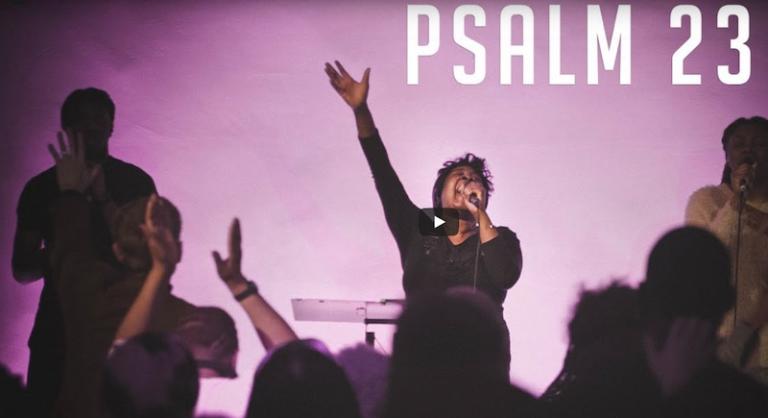 "The Church being scattered has happened through the ages. It's just that in the past and in the biblical time, they got scattered by persecution. Now we get scattered by an infection, but the point is, no matter how you are being scattered, there must be incarnation. You must take Jesus wherever you go."

"I want to say this to you. Do not neglect, gathered being with one another. This is the point at which for you as a Christian, you grow up. The Bible knows nothing of solo Christianity. It is a foreign concept to the Bible. It leads to isolated Christians and isolated Christians become very vulnerable Christians. They become vulnerable to the enemy. Vulnerable to disappointment, vulnerable to discouragement, vulnerable to depression, vulnerable to the devil, vulnerable. This is important as the church may scatter. You need your brothers and your sisters. Whatever shape it takes, whether it's Sunday gatherings or small groups, or just being at home and watching online, make sure that you are involved in the life of the church."

"There will be self isolation, it doesn't mean there has to be loneliness. The fact that there is panic buying doesn't mean there has to be meanness. The fact that there is uncertainty doesn't mean there have to be confusion. The fact that we may not have Sunday gatherings doesn't mean there won't be church. It's just that the church is spilled onto the streets and we what Jesus always intended it to"

"This is an opportunity to reach out to people. So reach out in kindness to reach out in generosity, to reach out and care, to reach out with good works, which God prepared for us in past, to reach out with good works that we be people who are are quick to help wherever it is needed. Spill out, serve in whatever way that you can, even if it's just small things."

"That's my challenge to you. Jubilee lay down your life for the person next door, the neighbor, the Muslim one, the Hindu one who doesn't want to have our Christ, that very one that you want to love"
These quotes came from the sermon Tope Koleoso preached at Jubilee Church last Sunday "A Time to Stand". It is a timely word for anyone who lives in a country affected by Coronavirus. You can watch below or on YouTube.