Anyone who has a chronic illness and Christian friends is likely to have heard the words "keep strong!" They are normally well meaning words. And in one sense there is nothing wrong with them. And yet they annoy me a bit each time they are said to me.
Sometimes other people will say something like "Oh you are strong, I admire you. I don't know how you cope". I often wish I could take them back to points in the still quite recent past when I was crying into my pillow at night. I wonder if they'd still think I was strong  after seeing me there.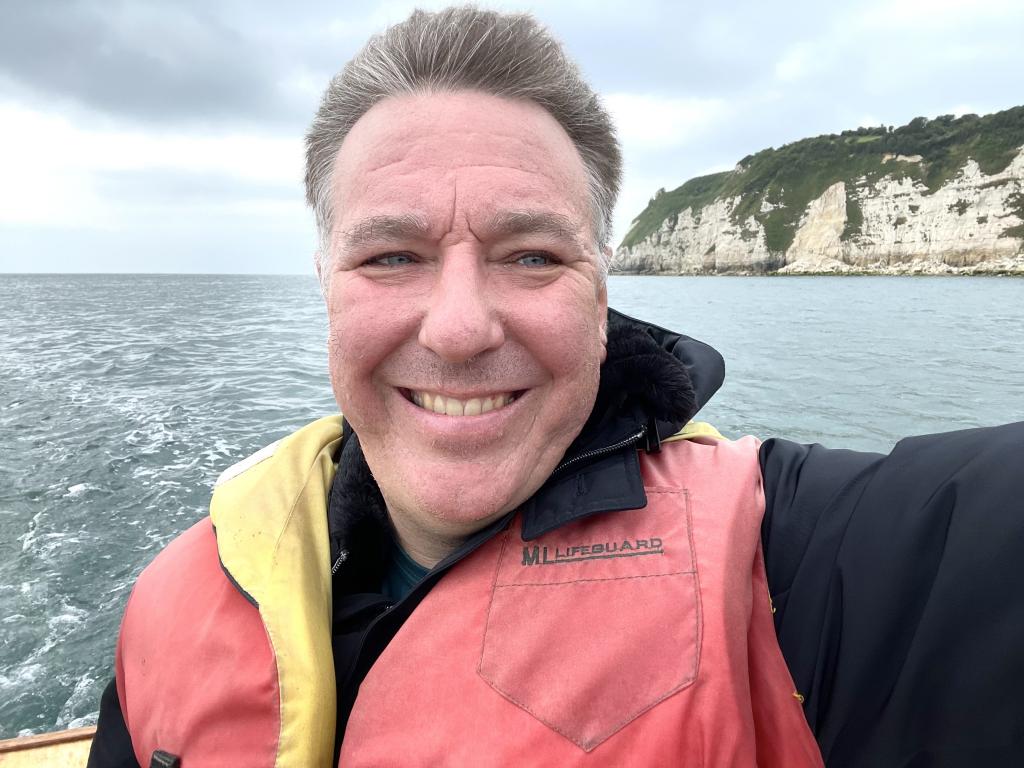 In the first example I shared your friend is  encouraging you to stay strong. In the second they are praising you for being strong.
And yet most of us with a chronic illness don't feel strong at all. We feel weak. Increasingly weak. In some cases finding it hard to get out of bed weak. Someone said you don't know what fatigue is until you have had to take a rest after taking a shower.
This weakness takes many forms. We may feel physically weak in our muscles and stamina. This is a major part of fatigue that strange symptom so common to many with  all kinds of chronic illness, yet so hard to explain to those who've never had it. It's not just the same as being tired. Weakness is a major aspect to it.
It's usually not just physical weekness, it's mental weakness too. Our brains may find it hard to concentrate. Or in some cases too much stimulation quite literally does our heads in. For some people this results in dreadful headaches which are part of this weakness and fatigue. The brain can feel incredibly weak and vulnerable and as a result mental tasks become impossible to perform adequately.
Emotionally we can feel weak too. The effort of even a normal conversation can bring us close to tears. Dealing with the normal emotional ups and downs of a day may feel overwhelming to some of us as we just feel we need a break.
Spiritually we can even feel weak too. It can be hard to feel close to God when you may struggle to concentrate enough to read the Bible and pray. All kinds of questions about your faith may challenge your relationship with God.
And so if you are feeling so weak in so many ways being told to be strong can be just crushing. Indeed the words I quoted earlier could actually be seen as a bit insensitive to the loss and pain many with chronic illness may well be  feeling
And yet.
God's word tells us that in Jesus we can be strong even when we are actually weak.
But he said to me, "My grace is sufficient for you, for my power is made perfect in weakness." Therefore I will boast all the more gladly about my weaknesses, so that Christ's power may rest on me. That is why, for Christ's sake, I delight in weaknesses, in insults, in hardships, in persecutions, in difficulties. For when I am weak, then I am strong. (2 Corinthians 12:9-11, New International Version)
There is a way to tap into the Holy Spirit and find a genuine strength inside that can become like a rod of steel in your spiritual backbone.
I have several friends with chronic illnesses, and in some cases severe pain, who are like that. They inspire me greatly.
These friends are weak in many or all of the ways I mentioned. And yet they have an inner strength about them that is quite remarkable. They have a determination and resolve which gets them through their various  chronic conditions  which are incredibly difficult to cope with. They come across as remarkably strong even though their weakness is also undeniable.
Most of them have learnt to plan their activities around the times they feel stronger than others physically. They have built a life for themselves, which can be very hard if your old life of going out to work and routine has come tumbling down. My friends with chronic illnesses often learn really well the secret of how to be content in all circumstances; no matter how much they have lost compared to the lives they had before.
My friends  with chronic illness would often describe themselves as weak. And yet on the inside most are much stronger than many healthy people I've met.
If you ask my Christian friends with such conditions how they are able to be strong whilst still experiencing and acknowledging weakness, they will often simply say that their challenges have drawn them closer to Jesus, that his presence is precious to them, and that far from giving way to feeling sorry for themselves they are full of genuine gratitude to God for all his kindness.  Of course the sense of loss does still grab each of them from time to time.
It is in knowing God more intimately that my friends have found that, by being close to him, when you are weak you can become strong in him.
If you are feeling weak today please don't try and pretend you are strong. Acknowledge that weakness but turn to the one who promised to give us strength even in the middle of our weakness.
I'm going to close this article with an explanation from Spurgeon of the different ways that knowing God gives us strength. As we pray our physical health may not change. Our emotional and mental fragility might remain. We may well remain weak. And yet God strengthens us. Maybe this process is happening with you already. And perhaps if your friend says you seem so strong, it may be this process they are noticing.
Even if you do not have a chronic illness, and do not feel particularly weak, the words of this devotion are still relevant to you. By learning how to build ourselves up in God, snd find strength in him we learn to put deep roots down that give us strength when the storm comes.
Spurgeon was at his finest when he penned the words of this devotion: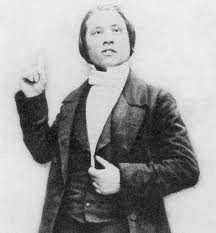 Morning and Evening

Morning, August 4

The people that do know their God shall be strong. – Dan 11:32

Every believer understands, that to know God is the highest and best form of knowledge; and this spiritual knowledge is a source of strength to the Christian.

Knowledge strengthens his FAITH. Believers are constantly spoken of in the Scriptures, as being people who are enlightened and taught of the Lord. They are said to "have an anointing from the Holy One," and it is the Spirit's peculiar office to lead them into all truth, and all this for the increase and the fostering of their faith.

Knowledge strengthens LOVE, as well as faith. Knowledge opens the door and then through that door we see our Savior! Or, to use another similitude, knowledge paints the portrait of Jesus, and when we see that portrait—then we love Him. We cannot love a Christ whom we do not know, at least, in some degree. If we know but little of the excellences of Jesus—what He has done for us, and what He is doing now—we cannot love Him much. The more we know Him—the more we shall love Him!

Knowledge also strengthens HOPE. How can we hope for a thing—if we do not know of its existence? Hope may be the telescope but until we receive instruction, our ignorance stands in the front of the glass, and we can see nothing whatever; knowledge removes the interposing object, and when we look through the telescope—we discern the glory to be revealed, and anticipate it with joyous confidence.

Knowledge supplies us reasons for PATIENCE. How shall we have patience—unless we know something of the sympathy of Christ, and understand the good which is to come out of the correction which our heavenly Father sends us?

There is not one single grace of the Christian which, under God, will not be fostered and brought to perfection by holy knowledge. How important, then, is it that we should grow not only in grace but in the "knowledge" of our Lord and Savior Jesus Christ!