Hello all!
I've been busy this month setting up new blogs and recruiting new contributors for January. Here's an overview of what's going on.
New on the Patheos Pagan Channel
A Sense of Place — I'm extremely excited about this blog of place-based spirituality. Four articulate Pagan writers from Ireland, Scotland, and the US grapple with connecting with local land spirits, rural vs. urban living, and issues of diaspora and colonization.
Pagan Families — Filling an important gap in Pagan religious writing, Pagan Families addresses the full range of human reproduction: contraception, infertility, conception, miscarriage, abortion, pregnancy, birth, adoption, and the postpartum period.
Sermons from the Mound — My own blog of Pagan theology and practice, from my perspective as a scholar, a professional bodyworker, and a practitioner of initiatory witchcraft, and featuring regular contributions by Yvonne Aburrow.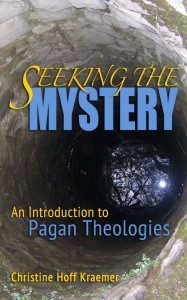 My ebook is also out from Patheos Press this month: Seeking the Mystery: An Introduction to Pagan Theologies.
Keeping Up with the Pagan Channel
Many of you have been following us on Facebook, but as you probably know, Facebook now only allows about 1/5th of our audience to see any single post in their news feeds. In fact, if you haven't taken the following steps, you probably haven't seen any posts at all! Here's how to follow us:
1. "Like" our Facebook page.
2. Hovering over the "Like" button, check "Add to News Feed."
3. Hovering over the "Like" button, add the page to your Interests.
4. Remember to check your Interests list!
If you (like me) are getting a bit sick of being jerked about by Facebook,  I encourage you to instead follow us on Google+ or Twitter.
Or, even better, sign up for the Patheos Pagan e-mail newsletter via our landing page! Our e-mail newsletter is now going out weekly in a new, much prettier format. If you're subscribed but haven't received a newsletter recently, check your spam box and make sure you have us whitelisted.
Patheos Pagan at PantheaCon
Patheos Pagan bloggers will be presenting a panel at PantheaCon on Friday, February 15 at 3:30pm! (OMG, the alliteration!)
The topic is "Pagan Intrafaith," and here's the blurb:
Paganism is so diverse that it may be better to consider it an umbrella for a variety of religious traditions rather than a religion in itself. In this panel, Patheos.com Pagan Channel bloggers will discuss the need for intrafaith work within the Pagan movement. Can we use models of interfaith work to support collaboration, deeper understanding, and better communication in our own communities?
Right now, Jason Mankey, Crystal Blanton, P. Sufenas Virius Lupus, and myself (as moderator) are confirmed on the panel.
Later in the weekend, Crystal will be presenting "Restorative Community Circle: Tolerance, Cooperation and Love" and Jason will be presenting "Pan: The God of All," and "Odd Fellows: A Spirited Discussion on Modern Paganism." Check out the PantheaCon program guide for a complete listing.
Call for Contributors
Masery is editing a collection of essays on Pagans and disabilities for Immanion Press. This is a great publication opportunity for those interested in Pagans and health issues — check out her call for contributors here.
Crystal Blanton will be recruiting contributors for her Patheos blog Daughters of Eve: Pagan Women of Color Speak. Stay tuned for her to post a formal announcement.
I am also welcoming applications for regular and occasional contributors to this blog, Agora. You can contact me at ckraemer at patheos dot com. More to come on that front!
Happy Holidays!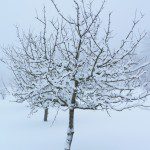 The Patheos offices will be closed between Christmas and New Year's (and updates happening less often), so we're encouraging everyone to take a break and enjoy time with their loved ones. May both the dark time and the growing light be a blessing to you and yours.