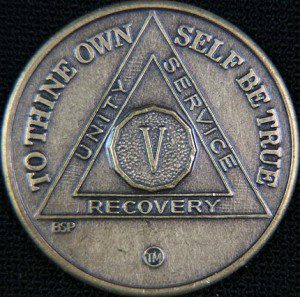 "The Dance of Pagan Recovery" is a newcomer to the Patheos Pagan Agora blog, only appearing since January of this year. In that short time, I've begun to feel the juju that is available through this venue, how the conversations begin, how they seep out into the community at large. I've gotten great responses from many camps, drunks and addicts of all stripes. It feels good to have a venue to discuss the needs of those like me, who may have felt unwelcome in traditional recovery programs.
The most interesting thing I've seen since I began the column was the response to my article "
The Season of Sex
."  The 'like's and 'share's on that post were about 10 times that of any other thing I've written.  Is "sex" really just that magic a word?  Or was the article actually 10 times better than the rest?  Time will tell!
I'm proud to be a part of this strong team of writers and looking forward to much more of the 'conversation on faith,' especially as it impacts clean and sober Pagan folk.  Happy 5th birthday, Patheos, and many blessings for continued success!