The presence of the Goddess fills the room full of statuettes and figures. Lavender incense hangs in the air. Bright tapestries drape the walls, hung with carved plaques and decorated skulls gaze with strange animation as you enter. You are observed. What happens next is your choice.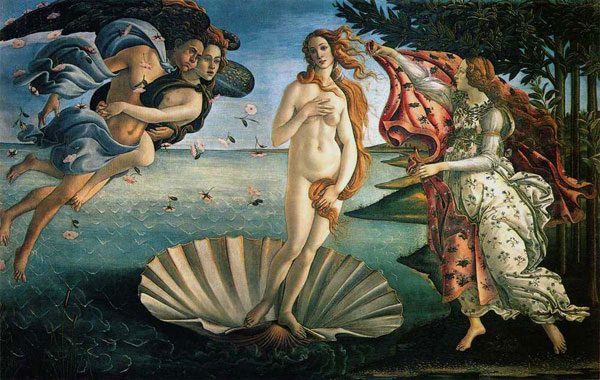 A figure inside the lovingly made glass case catches your eye – the Goddess in all her glory, in the guise of …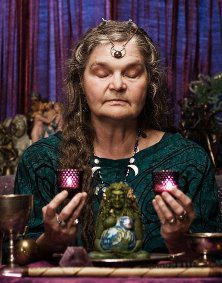 Well, that's the thing. There are over 350 representations of the Goddess in this room. Most of them fit, snugly, inside the case originally constructed to exhibit the museum quality collection, the accumulated life's work of Oberon & Morning Glory Zell. The other figures, some too large and others in display upon the Western altar, each tempt you with unique beauty, seductive and cold. They are statues after all.
Goddesses each with their symbols. Beautiful, strong women with swords… torches… a chalice …snakes …a key – Goddesses from all over the world, every culture and age. Symbols so ancient they trigger a sensory dysphasia, with colors primary and audible as the beat of Pagan drums. It is broad day, yet they almost flicker in firelight.
One wonders about the hours spent collecting and recreating these works. The time spent sitting with a tray of Sculpey clay and carving tools under the gaze of a frowning museum guard as ancient figures were discovered in the obscure corners of exhibits and displays around the world, and duplicated with exacting precision. Three hundred fifty of them, measured and sketched for scale representation, one Goddess at a time.
Then formed into three dimensions, these Goddesses tall and willowy, fit and muscular, or oh-so-round-and-curvy, with hands, tools and molds made of wax or clay. Then cast in bronze, clay, porcelain, or sturdy resin cast and hand painted in bold and delicate detail.
"Oooo, this is (goddess name)…" Oberon Zell picks up a figurine and fondles it as if the action were unconscious. "She is from (pick a place)… the goddess of (your favorite activity)" Oberon's enthusiasm for the collection and his intimacy with these goddesses, is apparent. His face shines with joy as he speaks.
Each replica boasts a descriptive entry prepared for museum display. The gathered accumulation of Morning Glory's Goddess studies, all 350 of them, are annotated and condensed to fit a tiny card designed to stand with each figure and hint at the story of the Goddess depicted. A daunting task in miniature.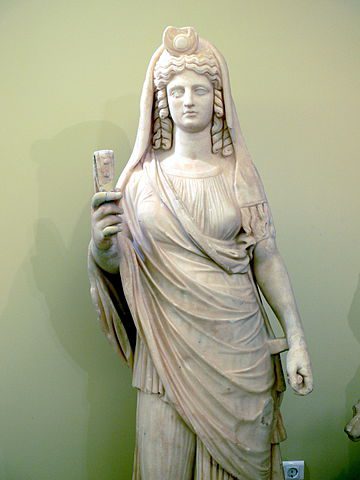 Persephone, Hecate, Diana, Demeter… and every other Lovely Lady loose nothing in this smaller scale. Good thing, because life-sized goddesses can get pretty big (according to the ancient wall art) and housing just one would take a Parthenon, really. Did I mention there are 350 Goddesses in this collection?
More than that are magickal tools, including athames, wands, and even Books of Shadows– the recorded magickal practices — of more than a few famous Wizards, Witches, Pagans, Druids and Bards who have now passed over into the Beyond, personal friends of MG, who also walked the path with Daddy Death in May '14, and OZ, who is the sole curator of this store.
I turn my gaze to find thousands of books on crowded shelves – any thing and everything magickal is there from sex to psychedelics, ancient grimoires and ancient histories. Not just books, but films, too. I could spend hours just reading the titles one by one. These, I am informed, are all part of the Library that is part of the Legacy Collection.
An eviction notice arrived recently for the Goddess Collection and her attendant household. A vision rose to find a home for the collections, a place to display and show the secrets of these objects, both curious and sacred; to provide workshop space and an event center for the magickally minded. Time ticks mechanically by, because gears have hubs, not hearts. And now the lot of it must be boxed, and packed away. All of it, stored until…?
Until Morning Glory's Goddess Collection finds sanctuary, a home and a place of honor among Goddess groupies and Pagan pilgrims alike. A place of celebration and sacrament. Seekers and seers all away for a week, a weekend, or a month of Mondays.
---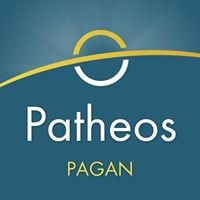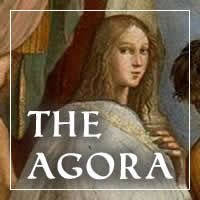 Adventures in Wortcunning is published on alternate Fridays. Subscribe via RSS or e-mail.
Please use the links to the right to keep on top of activities here on the Agora as well as across the entire Patheos Pagan channel.