[Editor's Note: Please welcome Tamilia Reed to the Agora! She'll be writing the Wayfaring Woman column on the second and fourth Sundays of every Month.]
There are many roads one may travel. Perched on the porch of my childhood home in North Florida conjuring wind and rain with a fist full of storm-tossed leaves and a soggy pine branch, I knew when I was 12 years old that my road would be paved with magic.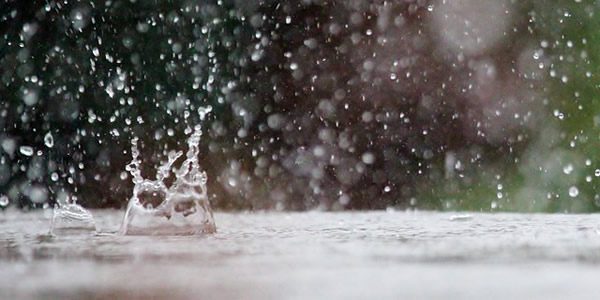 I held the memory of that oddly intimate connection with the elements in my heart for some time before I was able to articulate what it meant to be interwoven with the entire world, a part of everything. As my awareness of the natural world grew stronger, my awareness of the Otherworlds began to wax in strength as well. When I was a child there were many late-night whisperings in my home. The living and the dead spoke often in the hours between night and day. Knowing that my ancestors were near and that they gave us their love and guidance despite death's hold only increased my awareness of the interconnectedness of this world with others. Over time magic and interconnectedness became synonymous for me. Magic is the energy, the force that permeates everything, that holds it all together. It is also that which ends everything in its season and births it anew. By the time I eased into my second year of high school in the autumn of 1998, Paganism had come into my life and given me language to talk about the wonders I'd sensed but had only just begun to experience. On the edge of adulthood, magic and my new-found Pagan identify opened the way to many winding roads.
Now, seventeen years later, I would characterize my spiritual journey as transformative and rewarding thus far. Professionally, I have come into my own as a mental health care provider and scholar in my field (only a few more months until I earn my doctoral degree). On the social front, I have shed relationships that no longer serve me. Within my Pagan practice, I have met Powers and explored astral realms that I never could have imagined. Obviously, the bendy road I am on does not free me from sadness and struggle. In all honesty I have experienced pain along the way, but for the first time in a long while I know that I am enough and that I have what it takes to meet the challenges I face head on. That realization has been a magical process too, and connecting with the Powers to whom I am devoted was a critical part of it. As a devotional polytheist, I work with a growing number of Powers, but at the core of my work are Hekate and Odin.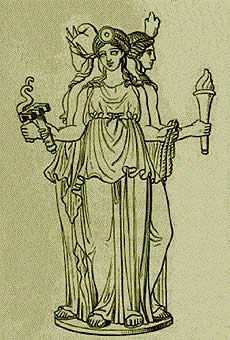 I was Pagan for nearly a decade before meeting Hekate but it feels like my spiritual journey was unintelligible before her. She emerged from the cracked earth at Samhain 2007 and swallowed me whole. Those who know Hekate know that she is the goddess of the crossroads, among other things. Throughout ancient Greece, statues of her stood at liminal places where three roads met. Her contemporary devotees often see her role as goddess of the crossroads as a figurative one as well. When we come to a crossroads in our lives, a point of major change and transition, Hekate may choose to serve as both guardian and guide on that journey. She was with me as I began the work of tending to the bruised places within me, places made painfully obvious by the rigors of graduate study. She pointed out emotional wounds from long ago and guided me to helpful balms. Hekate also reminded me of my talents, my beauty, and my courage. Just when I was sure that those resilient parts of me had been irrevocably misplaced, she sent a friend, or a spiritual vision, or a song to show the way back to those pieces of myself. Hekate has called me to be with others through difficult periods, to serve as a soul midwife of sorts in times of spiritual rebirth. With her guidance, I feel ready now more than ever to pursue that Work with both enthusiasm and gratitude. I received a great deal of quality clinical training in graduate school, but it was working through and taking notes on my own road to healing and growth that made me feel most confident in my ability to support others in their healing, whatever form that might take.
Where it was Hekate who taught me of the inner roads, Odin taught me about the outer Worlds. He showed me the places that lie beyond my own door. Odin entered with his blazing eye trained on me and screamed out the runes in December 2008. He is the quintessential wayfarer, the wise and one-eyed traveler in a broad-brimmed hat strolling down a long road. In Norse mythology, Yggdrasil is the World Tree and there are Nine Worlds among its branches and roots. It is along these winding roads that Odin walks. The lore is filled with stories of his doings and dealings throughout the realms. Over the years, Odin has taught me a bit about how to find and navigate the paths between the Worlds. In so doing, he has offered me an opportunity to understand the layers of being beyond Midgard. To date I have managed to make at least cursory ventures into most of the Nine Worlds. I have also stepped foot into Worlds outside of Norse cosmology. And, the journey continues!
In my work with Hekate and Odin I often draw upon contemporary reconstructions of ancient religious practices. It is not uncommon for me to spend a Saturday afternoon making rounds of libations to the Gods and Spirits using ritual forms rooted in Greek and Heathen religious practice. This means that I spend a fair bit of time pouring over scholarly literature as well as other types of relevant texts, sometimes produced by modern practitioners. Although I do not tend to strictly conform to ancient religious beliefs, I do have strong leanings toward practices and certain basic rules of engagement with the Gods. In addition to dusty tomes, I also strive to hear Hekate and Odin clearly on matters of devotion so that I can learn what they appreciate most in rites and rituals. Religious practice is one more means to achieving connection with the Powers and strengthening my relationships with them.
The numinous might of the elements took root within my soul almost two decades ago and prepared me for Hekate who created a path for Odin, and together they have opened the way to more still. And all the while, magic is at the center calling me to weave wonders in my many wanderings. By sharing my writings about my relationships with the Powers, my religious practices, and my spiritual journeys between the Worlds, I hope that the Wayfaring Woman column here at the Agora will be one such weaving.
---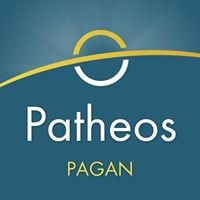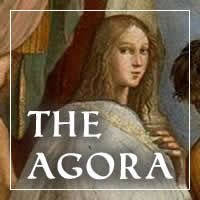 Wayfaring Woman is published bi-monthly on Sundays here on the Agora. You can subscribe by RSS or via e-mail.
Please use the links to the right to keep on top of activities here on the Agora as well as across the entire Patheos Pagan channel.