It was a beautiful day. The most gorgeous of days in one of my favorite places. In fact, it is my most favorite place: a redwood forest. The sun is shining and there is a gentle breeze. Birds are singing, flowers are blooming and I feel completely at home. I am dreaming, yet somehow aware of that fact. And in my dream, I am also picking up dog poop off the lawn with a trowel and scooping it into a garden bucket.
This is, of course, where I wake up.
It is called lucid dreaming when you know that your experience is happening in a dream state. For me, these foreshadow an unexpected and not too distant personal future. The dream scene is completely unfamiliar, and different enough from my situation at the time to fit right into Dreamland. Yet, I wake up feeling differently about this dream experience, and life in general. "Things change," the Universe seems to say.
Good to know.
Except for one real life situation that likely saved my life, these small snippets of my future foreshadowed in dreams are as close as I have previously come to being clairvoyant.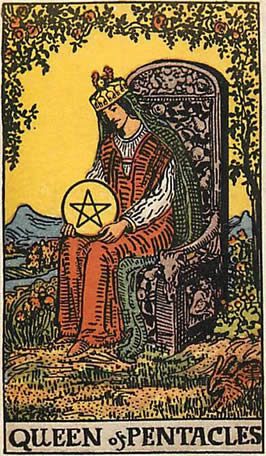 Yet, despite this, or perhaps because of it, I am fascinated by the subject. It is reportedly possible to learn the art, and so I study about scrying tools and magick mirrors, buy books, began a collection of mirrors, and bought a crystal ball. Figured, all I have to do is connect to the part of me that can do this without notice, learn to control the timing of the information, and to recognize what I'm looking at – well, putting all that together would be quite a feat.
Odd little duck that I am, there really isn't a lot of magickal work on the subject of clairvoyance. There are stories about what people saw, but not so much how they saw it. And, the instruction that is available reads like Yoda's instruction to young Luke mixed with a Nike advert: there is no try; just relax and do it.
However, there is scientific interest in the subject. How credible may be debated, but it is well known that military intelligence investigated the subject of remote viewing. I can neither confirm nor deny the existence of any current programs, (honestly have no idea) and yes, the film "Men Who Stare at Goats" was based on real events. So, maybe I'm not so alone here.
But the thought of each learning method, as I explored them, left me bored and wandering off to attend to something "important." The perceived expense and bother of making a mirror of my own left me fuddled. The uncertainty and patience that might be required in putting it to use left me most often asleep—and all the while I wondered about my own strange relationship with the idea.
Decades passed.
I made other magickal tools, and gave up on scrying as an object of desire.
Until I went to Starwood 2016. The week-long event was wonderful, and my workshops were well received. People were fantastic and absolutely everything went perfectly, except I suffered a tiny personal disappointment and nourishing my little pity party drove me to a used book stall for further self-indulgence.
This ended up being a good thing because I picked up a couple of books by an author I really respect, for reference and entertainment. One of these books, Scottish Witchcraft, the magick and mystery of the Picts, by Raymond Buckland really caught my attention and despite the wonderful distractions of working and meeting new people in new places, I managed somehow to finish the book before I got off the plane home.
My family comes from the islands of and surrounding England. I never thought of myself as Norman, or Saxon, Angle, Jute, or even Celt—but when it came to the history of the Picts, the first ones, I have always thought myself to be a part of this people. Buckland's book resonated with my bones and genetic memory and jumped off the shelf to me. I am torn between enshrining my copy or scribbling notes in the margins as I use it.
The book describes the making and consecration of the magickal tools used in this craft. The first two: the Dirk, and Staff, are almost exactly as I described the making of my own in the first part of this story. I was thrilled with his description and the utility of the Dirk and Staff both seemed apparent. My own compelling experience in their creation only confirmed this to me.
All things magickal being in threes, he then described the third magickal tool a scrying glass called the Keek-Stane. He gave clear (but not too detailed) instruction on how to make one and explained how to find the components, too. Perhaps it was just "right project at the right time" but I couldn't wait to get home and make one of these for myself.
At last, a scrying glass to call my own… or soon it would be anyway… my precious…(just kidding). Is anything that easy?
---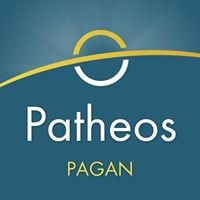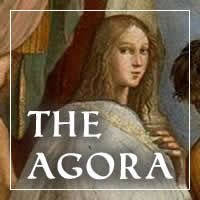 Adventures in Wortcunning is published bimonthly on alternate Fridays. Subscribe via RSS or e-mail.
Please use the links to the right to keep on top of activities here on the Agora as well as across the entire Patheos Pagan channel.