As the Spring Equinox approaches, I find myself thinking a great deal about balance. Day and Night are approximately equal during the two Equinoxes each year and represent a natural reminder to focus on balance. But, achieving balance in one's life in these modern times seems to be more and more difficult.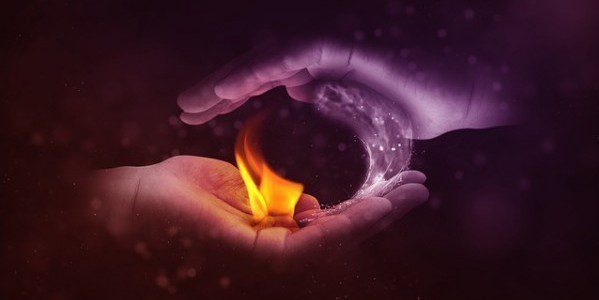 The weather has been unseasonably warm here. Trees, bushes, and flowers have begun budding and blooming much too early.  This has had me biting my nails and praying that no frost or freeze occurs and kills everything. Apple and peach farmers are nervous because entire orchards can be damaged in this way.  Those of us involved in anything agricultural live with this dread this time of year. Recently, however, the seasons and the entire planet seem to have gotten off-balance.
Humankind seems to be off-balance as well; we seem determined to destroy ourselves. There is marginalization, intolerance, and outright cruelty occurring in society. I believe these behaviors emerge from fear of the unknown, lack of communication, and just plain ignorance.  In the past six months, I have witnessed more fear and anger than I ever have before. It is as though everything has simply gone topsy-turvy.
It has been said, that out of Chaos comes Creation. If there is one thing that the Goddess to which I have dedicated my life and service has taught me: Change can be messy and painful and scary. One cannot always see the outcome while in the midst of the chaos, the transition period. In my own life, when things seemed to be at their most chaotic, that chaos was only creating something better for me in the end. I can only hope and pray that the current state of things on the planet is only a part of a process that leads to something better. That Balance will be restored.
Faith alone cannot correct the issues we all face. Action is required.  As I think about balance I will also be thinking of how I can continue to restore it, not only for myself, but for the planet and all who dwell upon it. I encourage you to think about balance in your own life and how you may be able to restore it and not only for yourself.
---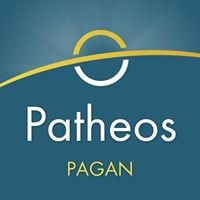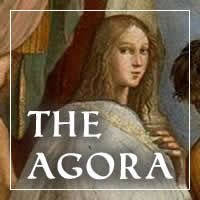 The Crow's Nest is published twice monthly on Fridays here on the Agora.  Subscribe via RSS or e-mail!
Please use the links to the right to keep on top of activities here on the Agora as well as across the entire Patheos Pagan channel.