I was very blessed to have Hekate guide me as I traversed from my first Pagan Spirit Gathering ever to deal with several crossroads issues in my life.
When I left Tall Tree Lake, the morning after Pagan Spirit Gathering was over, I had a feeling I needed to stop on my way back home, before I got back to the mundane world. Stopping a little over half way back would give me time to reflect on what I had seen and done at PSG. I still was a bit over the top with my feelings, excited that I had gone, but somewhat down..not really depressed, but not ready to adjust back to what I had thought was normal.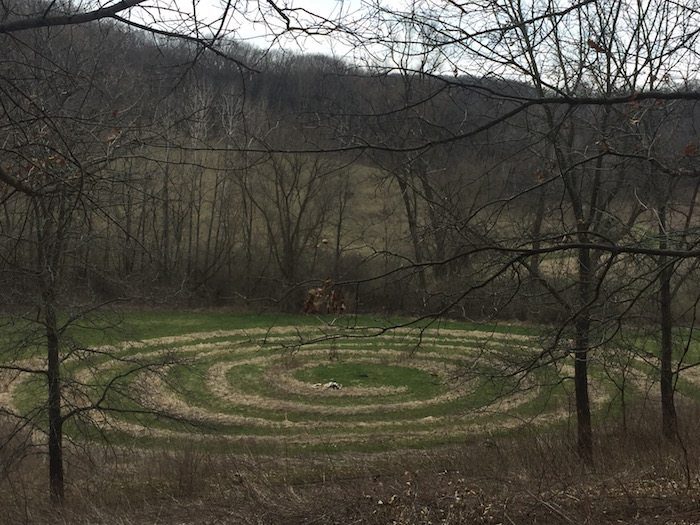 Some friends had said they were doing the same, and it reminded me when I left Okinawa and the South China Sea area in July of 1965 to go on leave before I was to be stationed in Montana. Decompress a little. Of course it turned out I didn't decompress that well in mid-1965 where my parents lived. I ended up with some recurring complex PTSD. This time was different leaving PSG, it did help, but I really didn't sleep well at all. No surprise actually, I was still pretty wound up from all the new and exciting things I had experienced at my first PSG.
Arriving home, the next day, what I thought would be normal, in fact turned out to be anything but, in a very good way. That night, while sleeping, I had some great dreams, of PSG and all I had seen. I had to get up to go to the bathroom that night, and had an experience, looking in my dresser mirror, that had me back in my tent at PSG during a rainstorm there. I thought, am I dreaming, or am I back at PSG? I'd had some experiences with Astral Projection before, without trying, and wow, another? I made up my mind right then, that my path was in fact changing, and Hekate would be there with me along my new journey. I was sure, right then and there, I was on the correct part of my crossroads journey.
When I came back from PSG, I still had to deal with the liquidation of my business, which was already closed. Next would come the final meeting with the bankruptcy trustee, and my lawyer, on July 17th at 9:30 am. I felt Hekate was sitting right there beside me as I settled into a chair, next to my lawyer, waiting for the judge to arrive. I was totally calm and collected. That morning, when I left the meeting, I knew I was FREE. Knowing that Hekate was actually part of the proceedings made me very happy. I walked out of court only with what I personally had, but no debt. I was free to actively pursue the next stage of my journey.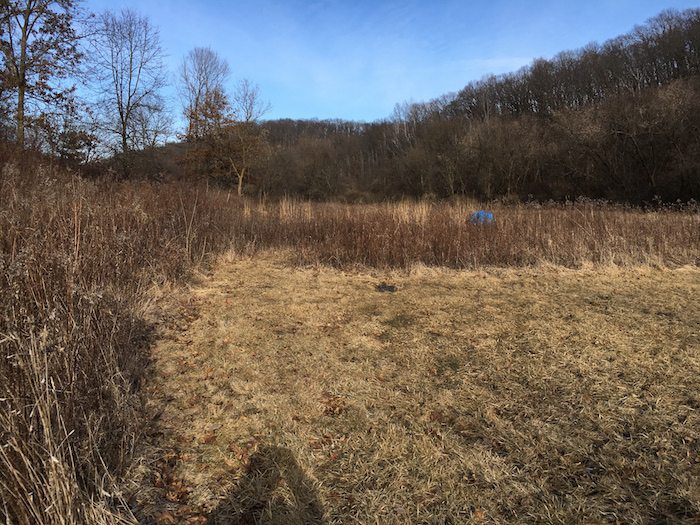 I do know that being so active at Circle Sanctuary, and I had the time to do so, really helped me focus on where in my life I needed to be, on my journey and my Spiritual path.
Less than two weeks later, after the court date, I was helping out at Green Spirit Festival at Circle Sanctuary. It's always great to be able to go out there and not only commune with the natural environment, but also commune with my Pagan Community. Following fairly close to the close of PSG, it was nice to see some Pagans there from outside the Barneveld area. I had met some of them at PSG, and was very pleased to be able to be with them again.
I really feel that the more we can get involved with others of our own, and chosen, family, it's better for our Spiritual well-being. For me, it gives me a sense of satisfaction that I'm able and have the free (that word again!) time to give back from all I've learned by Selena Fox and others who have mentored me there. Being an active part of our community is much, much better than being a Solitary Practitioner.
Another thing I found out after PSG, and Green Spirit, was the connectivity with other Pagans that I wouldn't have met before that. When I met others with similar beliefs, new opportunities for learning and new adventures were out there. Since I had Hekate guiding me now, my paths along the way were actually widening. I know now, that having such a presence in my life with Her, made my Spiritual life grow, rather than just stumbling along, moving from this to that. I had found a very clear idea of where and what I needed to be doing. Still learning though. I now know that I actually have to live the Craft and practice the Craft every day. A Pagan Facebook friend had told me a couple years ago, live the Craft 24/7. How true that is.
In September, I had the opportunity to accompany Selena Fox and Gretchen, from Circle Sanctuary, and help with the Circle booth at Chicago Pagan Pride. Again, a first for me. I had attended Madison Pagan Pride the year prior, but only had only attended, not helped. Again, Hekate was guiding me on my new path, knowing that it was what I had needed for many years. Believe me, stumbling is not a good thing. A lot of times we hit rocks and trip! Again though, in Chicago, I was surrounded by friends I had met at PSG. It was like having people at the gate at PSG say welcome home. It was a long day, going down, setting up, helping, tearing down and coming back the same night. Long, but fulfilling! Two days later I left for an extended trip to New Mexico. More on that in a later article.
A month after I returned from my trip to New Mexico, we had Samhain at Circle Sanctuary. The year before, 2016, I had not, lets say, experienced it in a positive way. I didn't have a clue, what was going to make it more positive at the end of the Closing Ritual, but then I didn't know Hekate was with me even back then. I was helping out during the weekend, with torches and sanitation. Sometimes, getting ones hand dirty is a healing experience.
The afternoon prior to the Ritual, we had a group of Pagan students from Galesburg, Illinois up along with their advisors. A couple of them were passing by me while I was bringing some refill jugs of torch fluid, when they stopped, and said, hi, you're Trans. I said yes I am, they countered with, so are we. I had no idea that was to change my mind. Up until that time, I had problems dealing with most of my current life ancestors. I was going to skip the Ritual, and told them that. Both of them were concerned and asked me to go with them.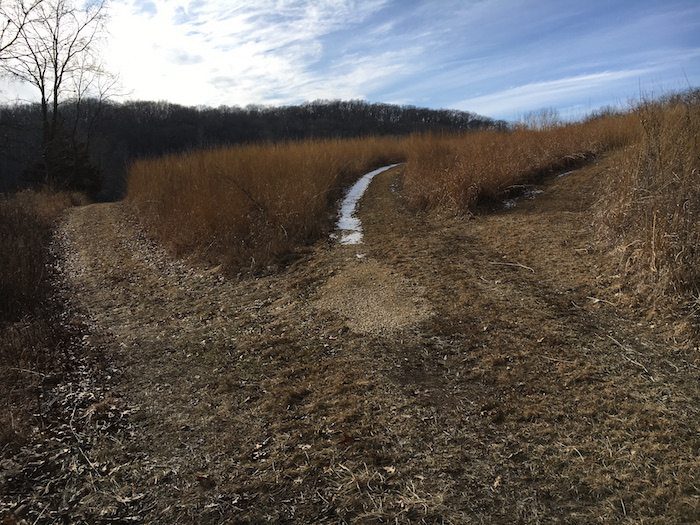 I did, and at the Closing Ritual fire that night, all of a sudden they started crying, and we ended up in a small group hug, with them crying their eyes out. When I asked what was wrong, they both said their blood families had disavowed them, not only because they were Trans, but also Pagan. I told them that they did have a family, their chosen family. That helped. At Samhain 2017 one of the two came up to the resource center where I was helping, and asked me if I remembered them with a big smile. I said yes, I sure did. That's what our Pagan, accepting community is all about!
On November 15th, a month after the business liquidation, I went before a judge, this time again with my lawyer, just in case. I had petitioned the court a day or so after the business liquidation, and had a legal notice published for 3 consecutive weeks in the state newspaper telling everybody that I was legally changing my given name. Totally, even my middle and last name. At 8:45 am that day, the judge granted my request, and even told me he liked my new name! Finally, after many years of anguish, I was legally Brianne Rae Ravenwolf! I did keep my middle name, Ray, as that was my Grandfathers middle name too, but feminized it to Rae. At least I kept some connection to the ancestors I did love, my Grandmother and Grandfather.
That afternoon, I was at Circle Sanctuary, to help setup a workshop for Selena. It was a beautiful, warm, fall day, so I decided, since I was early, to go for a walk on the land. My intention was to walk up to the restored prairie. Footloose and fancy free, to go wherever I wanted that afternoon, with my new name. Or so I thought. I got to the top where there are three paths, two that go to the cemetery and prairie, and one to the left. I got to the crossroads, and without even consciously thinking, took the far left hand path. I was partway down the hill, saw the beehives, and thought, why not, I'll go over there, since I hadn't been down there in awhile.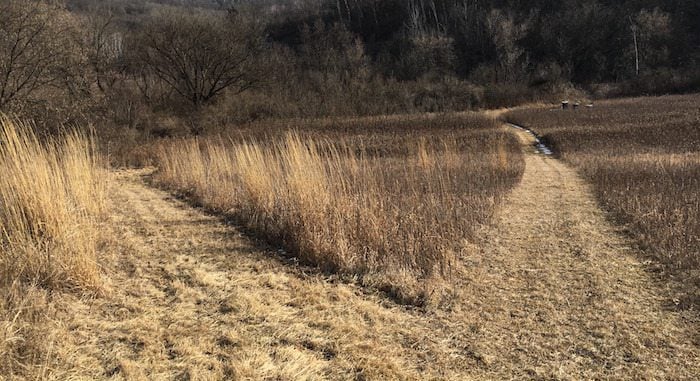 At the bottom, I turned abruptly left, again, without too much thought as the day was absolutely warm and gorgeous. The next thing I knew, I was at the entrance to the Circle Sanctuary Labyrinth. Now I knew why I was there. I knew by then I wasn't by myself that afternoon, She was with me. I slowly and reverently walked in chanting over and over, "Earth my Body, Water my Blood, Air my Breath and Fire my Spirit", all the way to the center. I stood there for awhile, giving my thanks to Her for all I had been given that day. I took in all the love that Hekate had given me, and on the way out, slowly released a lot of the bad memories I had from my life before. I felt totally Blessed on my way back to our Temple Room with Her.
I'm forever grateful to Hecate for guiding me through my initiation at PSG, through the transition of coming home, and through the many changes of my life afterward. The changes and adjustments were hard, but necessary and good. She gave me the courage to move through those metaphorical crossroads, into a life where I feel blessed and truly myself. For that, I will always love her."
Mighty Hekate, Queen of the Witches,
Blessed am I,
To call myself one of Your chosen.
–Cyndi Brannen