Sometimes we have to explore the past to move on towards the future.
These past few days, I've stood at the powerful center of the crossroads. My past was down one path, and my future another. I realized I had to explore the past to move on towards the future.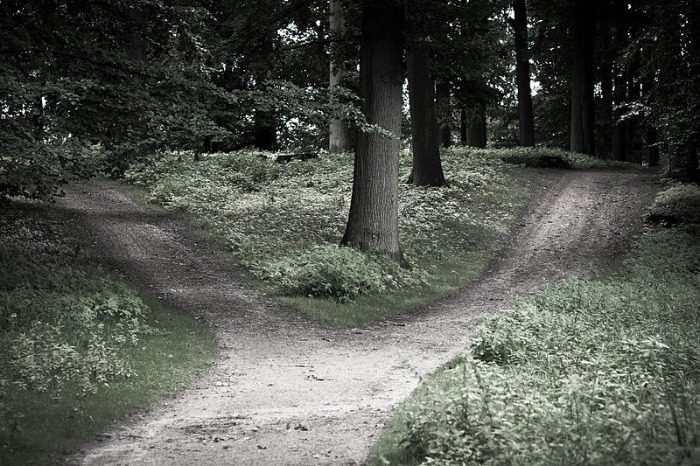 I have felt that in my past lives, I was a two spirit, in many older, sometimes ancient, indigenous cultures. Had I ever seriously explored this aspect of my previous lives? No, I hadn't. You might ask me, why haven't you? My answer would be, referencing part of a letter I wrote to my primary care provider years ago: "My mother caught me several times when I was younger walking in her heels, and once wearing an old pair of earrings. When my father came home, she would tell him, and of course, "I'll beat it out of you". Didn't work. I just got better at hiding it.
Growing up, knowing that I was different, with no name for it back then, made my early life very difficult. As most of you know now, I am a Transwoman. I knew I was a girl at the age of five. No Internet, no social media, no support systems at all. But I knew I believed in nature, like I've referenced in past articles. And, I just knew, somehow, that I'd been here before. But fear had played a major role in not wanting to visit that part of this life.
At the Past Life Journeys Full Moon Circle on February 28th, we had a guided meditation exploring past lives. As with other meditations on past lives, I really wanted to find out about mine. I am always afraid of going back to when I was very young. I keep getting triggered by the experience, and not moving past that part of my life. During this meditation, I found myself visualizing where I wanted to be, not where I really was in any past life. Afterwards, Selena mentioned that sometimes it's better to do the past lives regression with a therapist that's skilled in it. I Now I feel that with proper guided meditation, and recording what I see, feel, and hear, the fear shouldn't be an issue.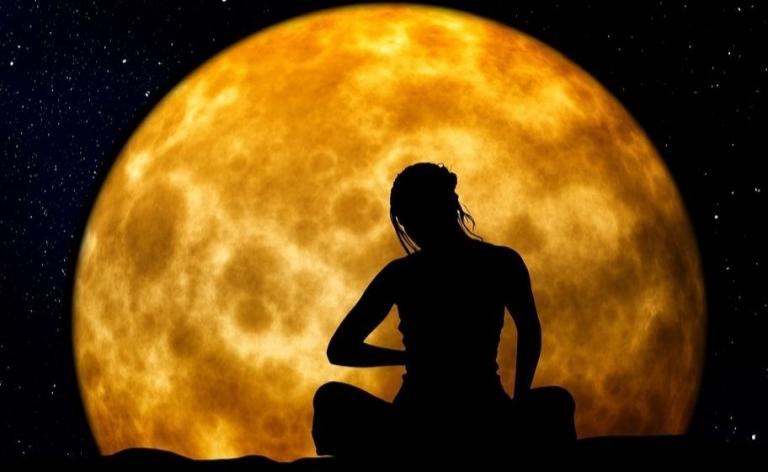 So what does my future with Hekate hold for me? I'm a bit of a physic, but I can't tell the future. I have reasonably good female intuition. Will Tarot readings work? Or, do I really want to know exactly what the future will bring? Hmmmm….very good question. Two nights, two Full Moon Rituals. Since I attended the first a day before the actual Full Moon, and had some really wonderful news happen March 1st in the afternoon, I felt that I should honor Hekate because of Her help.
On March 1, 2018, I met with a surgeon to discuss the operation that would change my body forever. I wasn't nervous at all going in to see the doctor. I just knew that Hekate was with me, taking away any fears or doubts. We discussed the options for several procedures, and settled on what would be best for me. I was approved for surgery! What a relief after all these years, knowing that there was finally a solution to what I needed. All I needed now was a letter from my primary care provider that I'd be physically able to have the surgery. Then the surgery could be scheduled to proceed. As I was walking out of the hospital clinic, I gave thanks to Her that had made it happen.
Being a Transwoman has certainly had its challenges. Any of you that have read my articles, have found out that I'm not shy about talking about my experiences. On line and in real time in all three of my worlds. Three worlds you say. Yes. My Trans life world, my mundane world, and my Pagan world. You see, my Trans life has always coincided with my mundane world, and also with my Pagan world.
Three very distinctly separate worlds, until now. This time around, since I was born male, am transitioning to female, I will go to Summerland as a woman. That's what Between Two Worlds is all about. My journey from the past into the future. The afternoon of March 1st, on the actual Full Moon, I was finally able to meet with a surgeon to have a consultation about me having Gender Reassignment Surgery. I will not go into details here. Too much information. If you're curious, Google vaginoplasty, as it refers to Transgender health.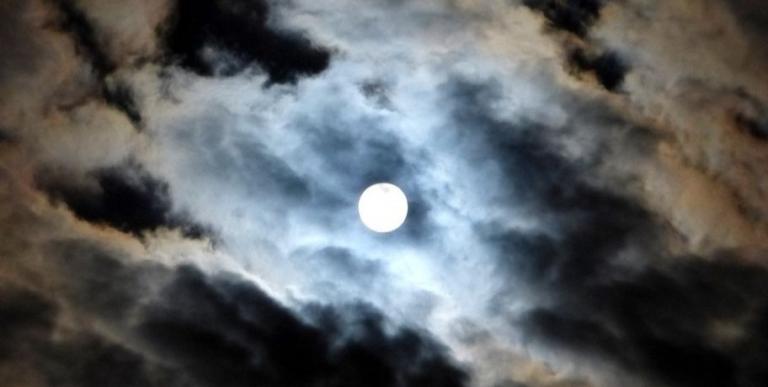 Since I was approved to go forward with surgery, on the actual day of the Full Moon, it was important for me to honor Hekate with a Full Moon Ritual devoted to Her. I do my daily prayers to Hekate and my other Goddesses, but I'm not great at writing specific Full Moon Blessings. Learning yes, there yet, no. Sometimes I use The Charge of the Goddess, but I didn't have a specific one for Hekate. And I felt that it was very important to do so on this special night.
But thanks to Cyndi Brannen, with her permission, I did use this:
Drawing Down Hekate's Moon
Hail Hekate, Goddess of the Moon!
Divine intervener and mediator!
I call upon You to attend my rite!
And I felt that She was there, watching over me like She has been. When I lit the candle, and then the Full Moon incense, I read Drawing Down Hekate's Moon. I knew it was Magickal when the incense smoke drifted right over the statue of Hekate I have on my altar, and stayed all around Her. That night I slept better than I had in a very long time, and so did Natasha, my special little black cat. I don't know, since I live physically by myself, if I snore, but Natasha did off and on. And the sun was shining when I woke up early in the morning. I gave thanks again to Her.
The path to where my future will go, starts with the surgery. A permanent change to my body. Finally getting rid of that male part, so that I will finally totally feel like a woman. I'm very excited about what will happen after that. Just where will the next crossroads with Hekate take me? I'll let you know…in the future! Blessed Be!!! )0(
Mighty Hekate, Queen of the Witches,
Blessed am I,
To call myself one of Your chosen.
(Above used with permission from Cyndi Brannen..with many thanks and love)