My corner of the planet is moving out of the season of entombment into the season of new beginnings, of regrowth and rebirth. I'm experiencing a quickening as well. As many of you may know, my small household reeled into and then crashed face-down across Samhain's threshold. Think ten of Swords and you'll get the visual. The unexpected death of a sister. The unexpected loss of a career posting. The unexpected fracturing of a family member's marriage.
I've spent the last three or so months hunkered down in my home, shrink-wrapped in the comfortable numbness of routine. I go to work, living out my devotion to Hekate as an in-home senior caregiver, focused on helping my clients get through the mornings safely. They don't ask me how I'm doing, which is as it should be. I'm there to companion them, to give them as much dignity as I can as they deal with slowing bodies and failing memories; I'm walking their path with them, not the other way around.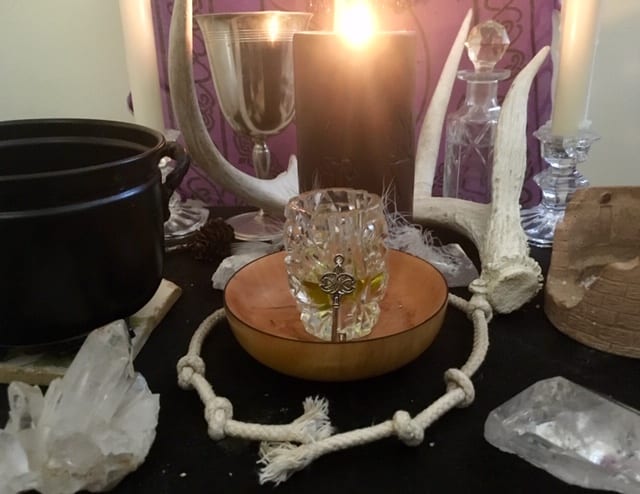 In a very real way I've entombed myself, a seed buried beneath a frozen earth covered with ice and snow. I go to work, I come home, read, watch a little television, sleep, go to work. In solitude, I honor the Dark Moon and the Full Moon, work my knot spells, do my daily devotions. I have a couple of friends I talk to but, essentially, I've shut down. I'm in my Dark Season.
Yet all seasons pass, and so, too, am I noticing that I seem to be inching my way out of my oh-so-comfortable tomb. But this time, when I finally break through my casing and shove my tough, tender Self up through the Earth's chunky crust, I'll have no idea what the landscape will be. I don't know where I'll find myself. More than likely, it will not be here.
My morning meditation, a four-card Tarot spread, spoke so clearly today about transition. I drew the eight of Cups, reversed, in Past. In Present, the Moon crossed by the two of Wands, reversed. In Future, the nine of Cups. Cut adrift from so many things—from so many people—that I once thought were permanent parts of the landscape, I have been wandering my interiors, not so much without purpose as between purposes. I am coming to know my Self in a new way, and I mustn't be impatient as this deeper Self works its way through my crust toward emergence for, as Julian of Norwich wrote, "All shall be well, and all shall be well and all manner of things shall be well."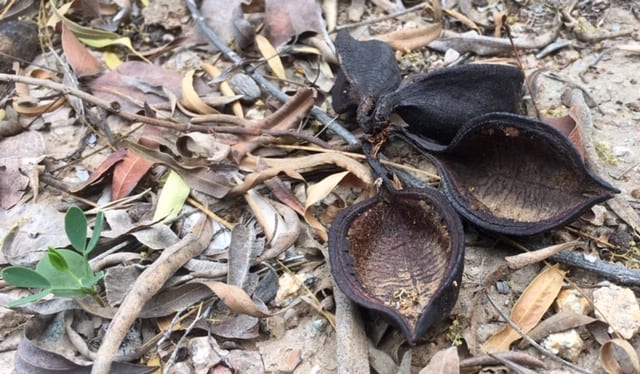 In another six weeks or so I'll have a clearer idea of where I will find myself transplanted. I'll have to leave this winter's seedpod I've grown to love behind. I'm grateful for the protection it has offered, but soon it will be time for me to unfurl in a new landscape. Wherever I end up, I know I will adapt (note to Self: try not to channel the Borg when thinking about adaptation and assimilation; it's not particularly helpful).
Perhaps you, too, find yourself reluctantly being pushed toward new growth this season. You might not yet be finished mourning the deaths you have experienced, be they of loved ones, of jobs, partnerships, of who you once were and will never be again. Maybe you're not ready for the next phase of growth, the one where you'll have to go back out into the world and begin again in love. Begin again with trust.
I would say this to you, often attributed to A.A. Milne but actually coined by a Disney writer in a 1997 direct-to-video Winnie the Pooh movie: "you're braver than you believe, and stronger than you seem, and smarter than you think." I would encourage you to sink into your seedpod time; steady on with your devotions, tend to your studies.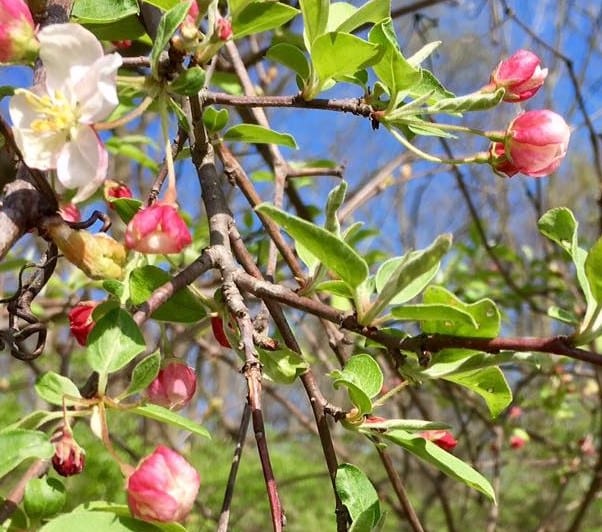 Soon enough you'll be pushed to the surface again. Trust in the groundedness of, well, the Ground in which you find yourself, be it tangible or intangible. Trust in your deities to guide and guard you, to midwife you in your rebirth. Above all, trust in your Self, for you are made of star-stuff. You will be able to push out of your seedpod entombment to be nourished once again in the regenerative energies of Gaia's womb. And though you may not be as you once were you will bloom again, in some form or fashion. Hail Hekate!