Last week marked our nation's birthday.
A day in which our country is meant to honor the signing of the Declaration of Independence, the beginning of the United States of America. A country which, while not perfect in its execution, has attempted for over two hundred years to build a republic where democratic rule and rights are meant to apply to all people. Granted, we have a long way to go on that front, but the building blocks upon which our country was crafted remain intact because of that document signed on July 4, 1776.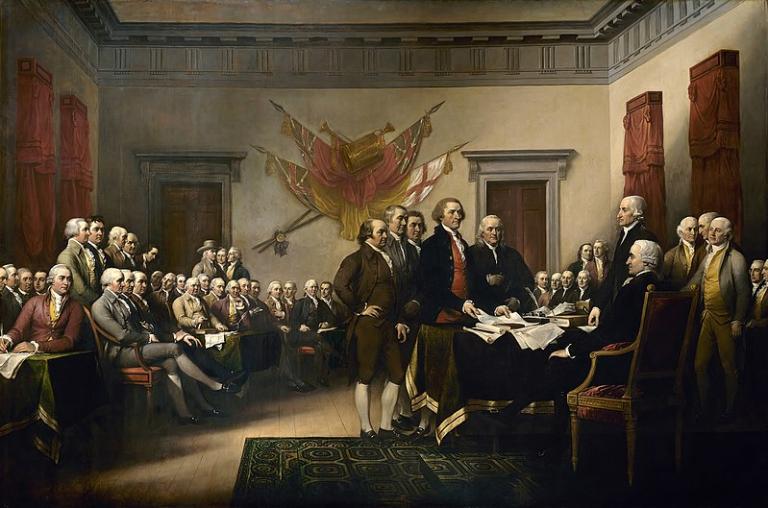 The United States of America has lost her way, but we can set the course right again.
However, what should have been a public celebration of our country's legacy of freedom, held in our nation's capital, became a mockery. What has been a time-honored tradition, this year became a military parade of pomp and circumstance reminiscent of such places as North Korea and China, designed not to celebrate our heritage, or even the men and women who have and still do fight for this country. Rather, the grandiose display served to stroke the ego of the man currently seated in the federal government's top spot.
The BostonGlobe's Michael A. Cohen described it best:
"The politicization of a national holiday is bad enough; trotting out weapons of war on the Fourth is obscene. It brings to mind patriotic demonstrations in the old Soviet Union that were intended to show "strength" but could not mask the rot that resided within."
Truer words have never been spoken, sir.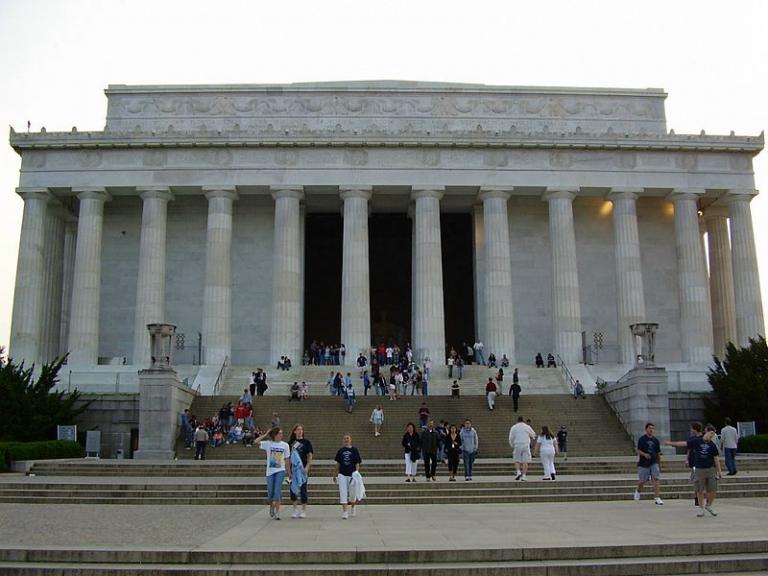 My family and I did not observe the 4th of July. We did not watch that Hollywood production of a Putin Parade. My husband and I, however, saw a picture of the Lincoln Memorial, a place where historic moments such as the I Have a Dream Speech by Dr. Martin Luther King have occurred, and the other day became the parking spot of a military assault vehicle.
My friend Jim Two Snakes (co-host of Around Grandfather Fire) wrote a long and interesting post on Facebook echoing the ruminations of my own article called Now Is The Time. Okay. But Where Do I Begin?, which were both published on July 4th.
Jim was examining a question put to the main speakers of Michigan Pagan Festival at a panel discussion hosted by 3 Pagans and a Cat which asked about growth from suffering. And one of the points he made was "What I do need is to develop a relationship with the land spirits. To learn the ways my Ancestors survived. I need to learn the spirit medicines of the plants in my own backyard."
Agreed.
Additionally, Phyllis Curott offered her own words of wisdom in response to the questions asked in my article. Here is some of what she had to say and which is so relevant when considering what our nation just witnessed in D.C.:
"…Humility is a good starting point. And so is activism – my call to action includes not only rediscovering the deep wisdom within our practices, but acting upon them – to act in accord. Pay attention to daily impacts of our choices and make better ones – recycle, buy used, reduce energy consumption and pick one element – air, fire (energy consumption), water, earth – find out what's needed to heal, to protect, to sustain that part of the web (connection to Mother Earth) and get busy. You can join a local campaign, support a national or international organization and, always, one small step at a time, bring your life into alignment with the wisdom of Mother Earth. There's so much to be done, so much to say but one small step everyday can make a world of difference."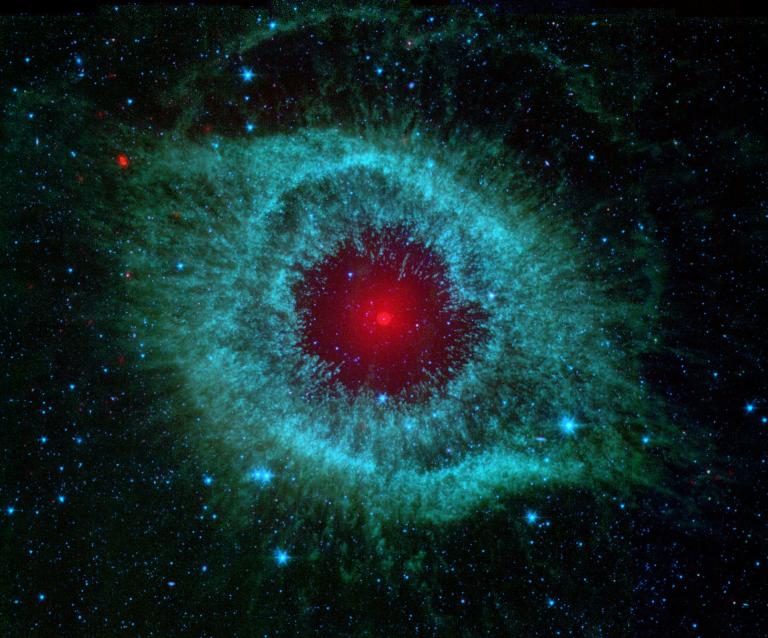 In my previous article, I mentioned the "awakening" which seems to be occurring in the Pagan community. Whether you see this as the "Age of Aquarius" (as has been suggested) or however you choose to term or understand this time in history, for me, what's going on spiritually, politically, and environmentally – not just in the U.S.A., but around the world – is connected.
And the Earth Mother, Deity, or (if you prefer) good old common sense demands a response.
Now, the temptation might be to say that our community is outside of what's going on in the political or national landscape. There are no people on the federal scene who represent our views so why bother? Why enter the debate or give our views, which include topics which cause a lot of heated discussion and disagreement? Here's what I think. Obviously, what I'm going to relate is my opinion:
Every citizen has the responsibility to care about issues which affect our country. This includes all the hot-button topics in regard to rights and freedoms. This includes what's going on with the "Internment" camps and I.C.E. We may disagree on what to do in those arenas. That's fine. Do we need to step into all the arenas or debates? No. One person cannot be effective when putting fingers in a million pies (Hello Hyperbole, my dear friend!). However, as Phyllis has suggested, a person can pick one thing which matters to them most, do some research on how you can participate in making things better (however that looks to you), and then "do the thing!"
As Witches, Wiccans, Pagans, Druids, Heathens, et al., we are being called to repair the damage which has been done to humanity's relationship with the Earth Mother. Sometimes, we will have to get political. Sponsor or go to the events which put the issues out there front and center.
I do not care if you are conservative, liberal, progressive, Democrat, Republican, Independent…you get the idea. But take part in the process which makes this country work and if you do not like what is going on in the government – let your voice be heard.
Be an example of what it means to live within relationship to the Earth Mother and not dominating from above and over Her resources or other inhabitants. Teach others to do the same, however that translates to you.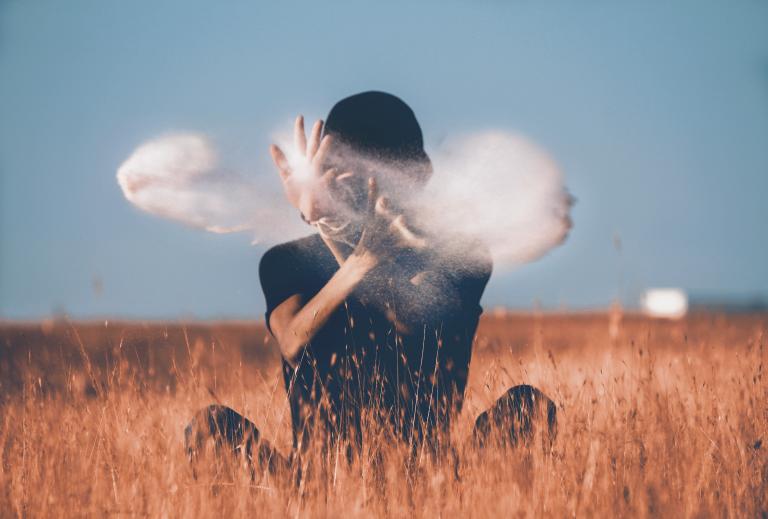 So, this article became a lot more political than anticipated when I started it and people may or may not have things to say (positive, negative – to be determined by one's point of view). But what happened in Washington D.C., on Independence Day is important because of the arrogance on display. One had but to watch the Live Fox News footage or read the subsequent articles after the USA Women's Soccer Team won the World Cup (You Women Are Sport Goddesses!) in France to understand how the world thinks of our administration and country right now.
So yeah, this shit matters and if hexing the patriarchy or the president is needed, then so be it. If going to a "Handmaid's" event to protest the current rash of anti-abortion legislation, then so be it. If reading the names of black transgendered women who have been killed needs to be done as a reminder that LGBTQ issues still need to be addressed, then so be it. If a woman needs to go to court or face jail time for attempting to smash a sea turtle nest in Florida, then so be it. If you know a kid selling lemonade because he wants to help the immigrant children, then buy $10 worth and so be it. If becoming a Vegan or Vegetarian who never uses animal products is how you want to help change the world, then so be it.
You get my drift.
For me, being a Witch is both my spiritual and personal worldview. How I live my life (as a spiritual person, a citizen of this country, and a child of the Earth Mother) is all part of how I practice my Craft. Therefore, the call to be "Awakened" as a Witch finds its answer in everything I do. And it's cool if you have a different interpretation of what the Earth Mother's charge to our community might be.
The point is to go forth and do, whatever it is and however it looks.