We had one day of sunshine and warmth at the weekend as is really common this time of year. You can pretty much guarantee that in September we will be blessed with an odd day here and there that surprises you with its brilliance.
These days have a particular clarity to the light and a strange hum in the air as the insects frenetically busy themselves with the remaining flowers in gardens and hedgerows and sunsets set the world on fire. It's as if Summer is having a last hurrah. Not quite ready to let go of the Autumn season just yet. In fact the Oracle we received during Coven this weekend said pretty much the same thing.
"Now is not the time to rest, there is still much work to be done, there is life yet"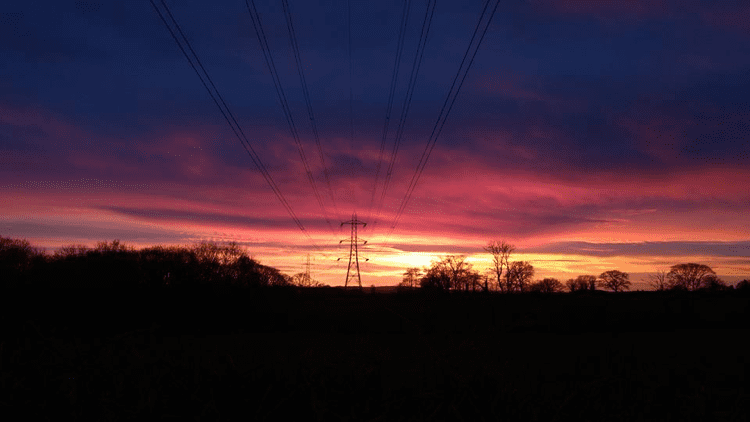 Monday is the actual date for the Autumnal Equinox this year. I've always liked the Solar Festivals, they are a measurable celestial events not tied to a faux Agrarian paradigm which to be frank I dislike working with too closely because I live in a sub-urban environment. Nature doesn't work quite the same way on the streets of towns and cities.
Even in the depths of winter the temperatures are higher due to reflected heat from buildings, pretty much ensuring that if you look hard enough, you will find something that ought to be dormant that is budding or flowering out of season. And it's all well and good folks telling us we need to connect with nature, I'm not going to decry that; but I do think the nature we find is different, slightly out of sync.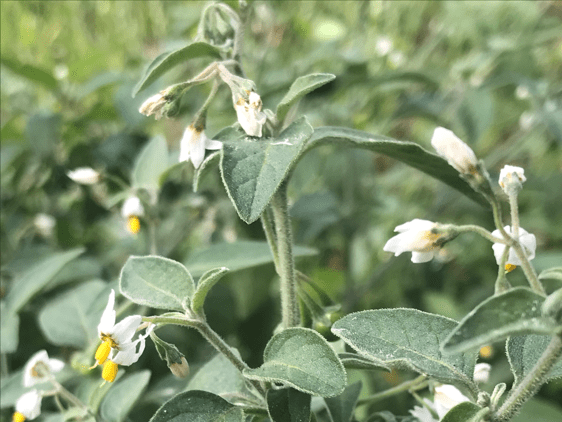 Now don't get me wrong, you also get a lot of things happening bang on time. Take this Black Nightshade (Solanum Nigrum) I found growing outside a tube station in the financial district of London, just two weekends ago. It's the most concrete-ridden place I have ever been to and yet somehow nature manages to persist.
But on a day to day basis the only way I genuinely know that it's time for a corn harvest is when I see the combine harvesters working in the fields beside the expressway on my way to work, or that the apples are ready for picking because my neighbour is letting the tree in her garden just drop its harvest, leaving it to rot on the floor for another year. Something which makes me 'tut' every time I stare out of my kitchen window at her property across the road.
Which is why the measurable dates have always appealed I suppose. Now, we could go old school and only celebrate the fire festivals when the sun reaches 15 degrees of the fixed signs in each season: Aquarius, Taurus, Leo and Scorpio, but it just all feels a little too prescriptive, too restricting, a little too ceremonial for a personal practise.
So, for us who can't live on a wind-swept peak, lonely moorland or dramatic seascape fully immersed and at one with the cycle of the year and the elements, how do we do it? It's too easy to fall into a never-ending spiral of thinking that somehow you are doing it wrong or aren't good enough because you have to work a shift that means that you aren't going to get to do some kind of observance at exactly the point of the Full/New Moon.
And if you're honest with yourself, you just don't need yet another batch of full moon water. It's just not THAT useful no matter what social media memes might say, so muttering a bunch of words whilst flinging a bowl of water out onto the patio or balcony as you hurry off to work just isn't a viable option AGAIN.
I had two conversations about the importance of set dates this week. Firstly, with my study group when we were setting dates for the coming festival year in our diaries. One learner got very upset if the rituals were not on the exact astrological day of the festival, declaring that it was pointless celebrating something that had happened and was past.
The other conversation was with my High Priest as we sat on Skype planning an important upcoming ritual last Friday night rather doing something witchy and mystical under the rather spectacular Full Moon. Even though we had a full Coven meeting planned for the following night, somehow we were feeling guilt-tripped into not observing the exact time.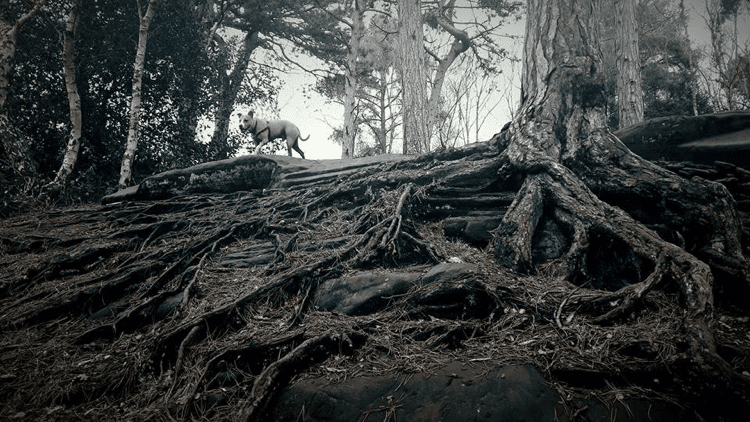 I'm really not sure that there is a futility to late dates (or early ones for that matter). Nor do I feel that I am less of a Witch because I'm not outside concocting charms and rituals under the light of a Harvest Moon. I realised that after 20 years I'd actually had enough of feeling guilty and it was time for a shift in my personal perception. For even though I'm stuck with set dates when working with my groups, Equinox for me is the start of Autumn, and that happens when it happens.
For me it happened last Monday morning at about 08:15am to be precise. A whole 7 solar days before its set date (1). It happened when I took the dogbeast for a morning ramble. The dew was thick on the ground, we left paw prints and footprints in our wake. Dragon's breath plumed from both of our mouths and noses. The small bird song was different and even the pigeons were cooing in a different way. There was lingering mist low on the ground between the houses and I could hear the voices of children as they walked to school. I looked to the scrubby self-seeded Birch trees on the asphalt path heading towards the tiny woods and they were now as much golden as green. Autumn had arrived!
(1) This now leaves me with the dilemma that if I am choosing to observe a more seasonal festival rather than a celestial one. Maybe I shouldn't be so quick to call it Equinox. Perhaps I should call in Mabon…or is that a step too far?