In the Introduction of his terrific new resource work, Witch's Wheel of the Year, Jason Mankey writes, "My most joyous and spiritual moments as a Witch have generally taken place during ritual." Mankey's joy in and deep knowledge of his Craft are threaded through every word of his book (including his sometimes Puckish footnotes).
There's a compelling "choose your own adventure" feel to Witch's Wheel. In fact, Mankey encourages readers to feel "free to cherry-pick the parts you like best"; he's designed the book precisely so that elements of Ritual, such as Quarter Calls and Circle castings, can be interchanged.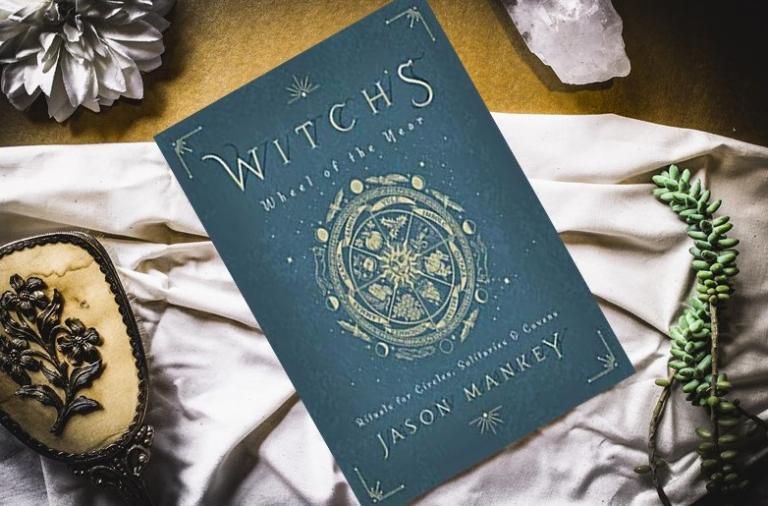 As a result, readers who may not yet be confident ritual-writers are empowered to be active co-creators of whatever Ritual they are creating. This act of reader empowerment is at the core of what makes Witch's Wheel of the Year an instant classic. Rather than spelling out prescriptive formats, he offers descriptive formats. In a way, it's like having Mankey alongside you as a mentor while you take your first steps in crafting your Ritual.
This is not to say that only folx new to the Craft will benefit from this book. Seasoned ritualists will appreciate the collaborative tone of Witch's Wheel, finding several "aha!" or "that's a great idea!" moments throughout its pages. Mankey's scripts offer springboards for your own ideas and phrasings as you write your rituals, which is in fact what happened for me when I read about his Practice of using a blessing bowl before Ritual.
He writes:
One of my favorite ways to begin a ritual is with a blessing bowl. Many Witches like to take a ceremonial shower or bath before entering ritual space, but I find a blessing bowl much more effective. […] It's a great way to remind yourself […] that what we do as Witches is magickal, holy, and divine, and that we ever walk with the Lord and Lady. (Witch's Wheel of the New Year, pp. 136-7)
In my own Practice, I've adapted this to be part of my daily morning Ritual. I use a few grains of sea salt and a couple of drops of Ylang Ylang oil added to some full moon water or filtered rain water. I've found that, as I go through my day, when I taste the salt on my lips or catch a slight trace of the Ylang Ylang's scent I'm viscerally reminded of my connection to my Deity.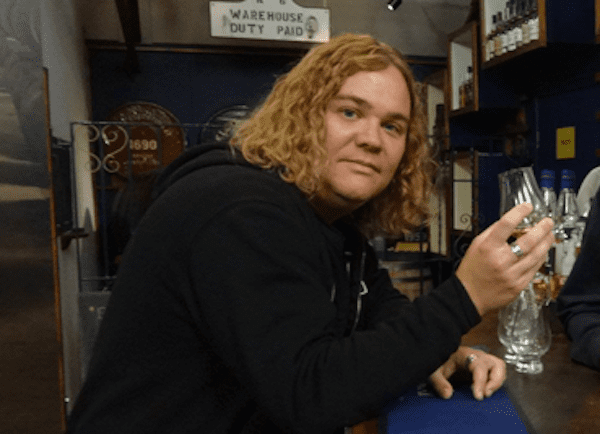 The sections and chapters of Witch's Wheel are arranged in a gratifyingly logical fashion. After a review of the basics and mechanics of Ritual, the sabbats are presented from Yule through Samhain. Each sabbat features a brief history followed by rituals written for Circles (large groups), Covens (small groups, often no more than 20 participants), and Solitaries. Size does matter when writing effective Ritual, and Mankey's years of experience and the insights he's gained serve him (and his readers) well.
I particularly appreciate his discussions about the mechanics of large group Rituals, which are a leading edge for me in the development of my own Practice. There's a practicality about Mankey's written work that I find very centering. There's very little "woo-woo" in his writing; in fact, his writing style strongly reminds me of Scott Cunningham's down-to-earth wisdom-sharing. I never feel like Mankey is talking down to his readers; instead, reading him has the feel of chatting with a knowledgeable friend over a couple of tumblers of single-malt Scotch.
The flexibility of this new resource book makes it a must-have as part of your witchy toolkit. Far from a dry recitation of the nuts and bolts of ritual writing, Witch's Wheel of the Year is engagingly pragmatic with flashes of Mankey's signature self-deprecating humor. Don't overlook the footnotes! Seriously, some of them are a hoot!
Just a word about the book's cover—the cover stock has a deliciously velvety feel that invites your fingers to explore further. Artist Kjersti Faret has done a magnificent rendering of the Wheel of the Year, and her work appears throughout the text. Her illustration for Part Four's Section Page is a particular favorite, and I love that she has a cat making an appearance in each of her large illustrations throughout the book.
Publisher: Llewellyn Publications, 2019
ISBN: 0738760919, 9780738760919
Length: 408 pages