Good gods. If I never have to think about packing and moving again, it'll be too soon. That's not the life I chose as I'm married to a sailor, however, there are days when we both look forward to my partner's retirement.
For me the big challenge is that I integrate my spiritual practice throughout the day, and when I have to pack up, it's very different. We are showing our house to potential buyers. There's no more altar. No shrines. Most of my candles are away. I hope that in this blog I'll be able to successfully share some of the ways I am continuing to live the liminal and keep a daily witchcraft practice going.
Keep daily practice items in your dresser
If you are like I am and you can't have your daily divination and candle out, put it in your drawer. I wrap my tarot cards in a cloth with a single smokey quartz, and pull it out every morning after my 3 soul alignment (a Temple of Witchcraft practice). When you pull it out, ask questions that help keep you guided in your practice:
How can I connect to my witchcraft practice today?
What barriers can I work through?
What guidance does goddess/god/spirit have for me today?
Journal
When all your witchcraft practice "stuff" is packed in boxes, you can always keep a journal out and write. My tradition encourages 3 pages a day of writing. While this seems like a lot, when you do it regularly it flies by and you really see growth in yourself over years of writing. When you are writing for a spiritual journal, it's helpful to keep prompts. You can get these through all sorts of mediums, including blogs here on Patheos, watching occult movies/shows/documentaries, your daily divination, and meditations that you have. Write about your own path. Write about what other religions do and what you think of the practices (your thoughts, not what you've been taught or told by others). Write about what you love. Write about what you dislike. Finding a daily challenge can also be helpful, like the one Serendipity Wyrd is holding for the month of September. #selfloveseptember
Get Outside
Whenever possible, get out of your physical space and go outside. Connecting to the land spirits around you can happen with just you and your body. If you're in my part of the world, you might also need a sweater and blanket.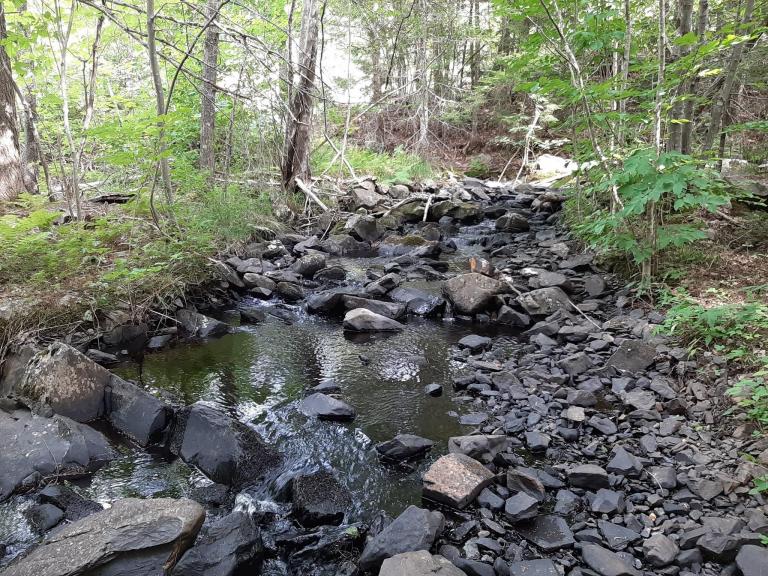 "Find somewhere out in nature where you will not be disturbed, a comfortable space near a tree or stream is perfect.  Create sacred space in a manner that is appropriate for your practice.
Get comfortable and relax into a meditative state. Be aware of your surroundings but fully relaxed, with a relaxed gaze." (excerpt from Second Sight by Lisa Jade, a contribution in Intuitive Witchcraft by Astrea Taylor)
I describe the exercise in much deeper detail in the book, however for the purposes I am speaking of here, this is exactly where you need to start. Once in a relaxed state, ask to connect to the land spirits around you and hear the messages you need to.
Make Temporary Altars
This is a fun and creative way to connect with nature around you and make magick in a way that is fully connected to the space you are in. Visit your yard, or a nearby park/beach and create an altar with found items. Create something that is both magick and art, and leave it behind for passersby to ponder and appreciate. At an altar like this you can connect with your creative side, perhaps with the muses. I have done this on beaches, parks, my vegetable garden. It's all been a joy.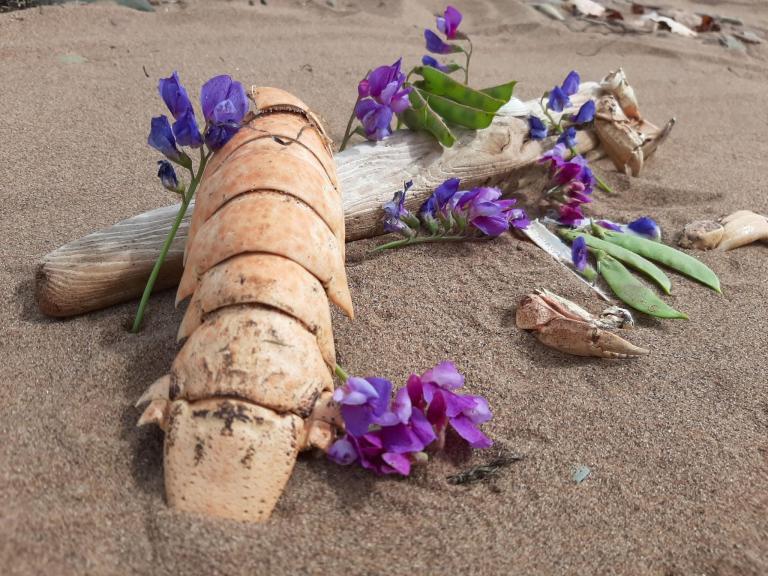 Remember that Witchcraft happens with or without tools
Sometimes with the current push for a witchcraft esthetic, it's easy to get so caught up in it that we don't feel we can practice without there being a record of it on instagram that has the best lighting, smoke, and candles lit. Sometimes witchcraft happens with the tools we have (not many when they're in boxes. I have one candle, one tarot deck, and a single stone out), not the tools we want to have. So push yourself to just practice in a dedicated, and simplistic way. Enjoy it.
Want to hear more from Jade? Follow her on www.livingtheliminal.ca and www.facebook.com/livingtheliminal