In the Introduction to this extraordinary book, Vincent Higginbotham writes:
Magick in real life isn't all circles and rituals. It is often acts of desperation, performed out of need rather than want. Magick is used to protect ourselves, to heal, and to understand the world around us. It is a tool to improve our lives.
Vincent doesn't pull any punches to himself or his readers in the pages of this powerful and power-filled text. I have to admit I found myself cringing not only as I read some of the most difficult episodes of his life, but also at the depth of personal vulnerability he offers to his readers. His life hasn't always been pretty, his decisions haven't always been great (although often they were the best of the bad options that were available to him at the time), and parts of his life have been just plain horrifying.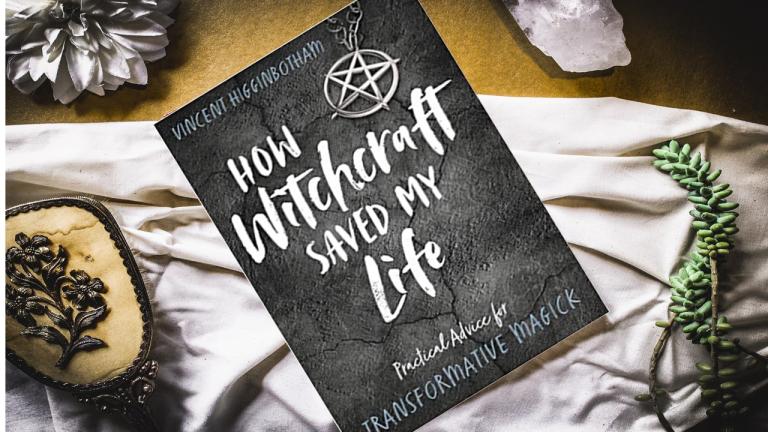 I would guess that a lesson most of us have taken from life is this: if you show the soft belly of your vulnerability to the world, you will be hurt. Yet, as Higginbotham writes, pain is power. In How Witchcraft Saved My Life he embraces his vulnerability quite publicly and in doing so gives his readers a roadmap of how he was able to use practical, brass tacks magick to transform his life.
I particularly appreciate the way the chapters are arranged, most of which are divided between My Story and If I Had Known. It's worth going back through the book to read the My Story segments sequentially as a sort of mini-book within the larger work. How Witchcraft Saved My Life is also full of journal prompts and simple, effective spells that the reader can either incorporate into their existing practice or use to create a foundation upon which to build a practice. Suggested readings are also included at the end of the chapters in section one.
In section two Higginbotham does a deep dive into the Four Pillars of Witchcraft, and something I found unique in this book (although it's probably out there somewhere in the witching world) is the idea of each Pillar corresponding to an element. While I was aware of the Four Pillars, they're not something I've spent all that much time delving into and I appreciated Vincent's sensible presentation of the elemental aspects of individual Pillars.
This is an eminently practical resource guide. The tone and text of How Witchcraft Saved My Life is dramatically different from most of the books either previously or currently in the marketplace. I cannot emphasize enough the profound respect I have for Vincent opening up his guts—the good, the bad, and the sometimes very ugly—in his mission to show by personal example how witchcraft can make a positive difference in a person's life. In interviews he has said that he feels like he was born to write this book, getting up at 3am and working in his car during his lunch breaks to compose the text on his cell phone. That's what he had so that's what he used—and throughout the pages of his book readers experience this same kind of "make do with what you have to get powerful results" approach to making magick.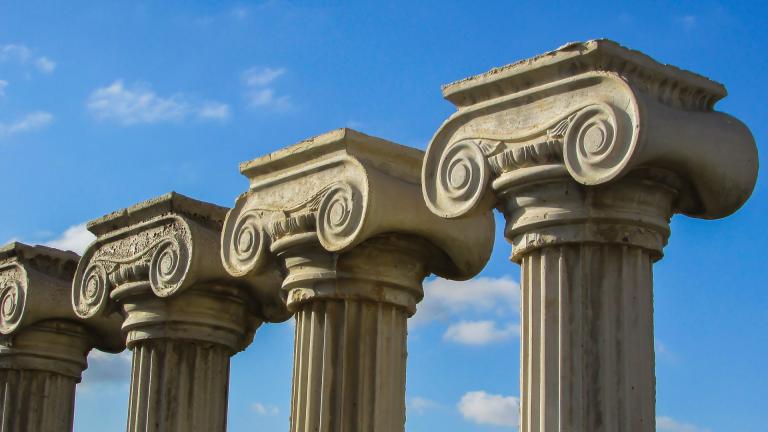 This book isn't for everyone. Yet despite all of the triggering topics (and there are a lot of them) in How Witchcraft Saved My Life there is a beacon of hope that never stops shining—sometimes its light becomes quite dim, but it never stops shining. Vincent's book is a truly unique and dynamic addition to any witchcraft library. His story will linger with you long after you read his remarkable journey toward knowing himself as a fully empowered Witch today.
Vincent is all over social media and is very responsive to readers. You can catch up with him on Instagram, Facebook, and Twitter, or see what witchy things he's up to (including the Witch With Me Book Club) through LinkTree.
You can hear more of The Corner Crone during her Moments For Meditation on KPPR Pure Pagan Radio on TuneIn or on YouTube. Follow her on Twitter and on Instagram.