It seems that every year, no matter how many times I say I am going to plan ahead, Yule always seems to sneak up on me. Let's face it, the holidays can be stressful and the past two years in general have been pretty challenging. Trying to find creative, low-cost witchy gifts at the last minute can seem like an overwhelming task. Therefore, as my gift to you this Yule, I give you 12 low cost, creative gift ideas that the pagans in your life are sure to love.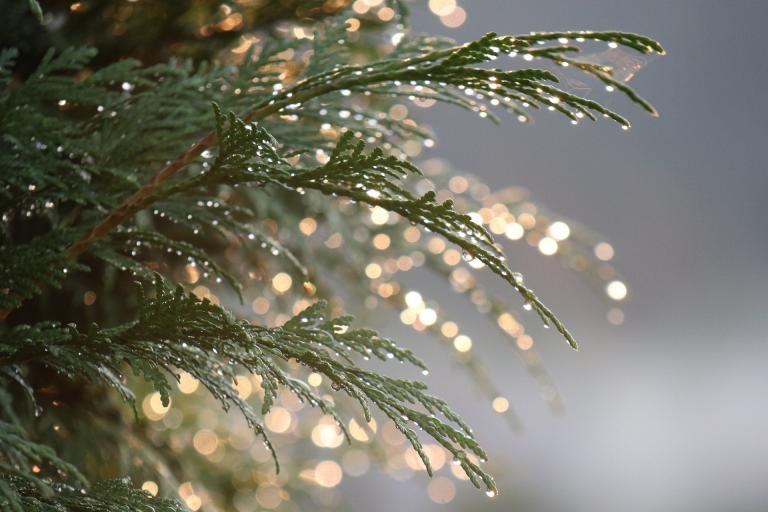 Yule Ball Ornament or Jar
These are pretty simple to make and can be charged with specific intent if you so desire. Simply get one of those clear ornament balls or a clear jar from a local craft or thrift store. Throw in white-colored glitter for snow and add Yule-aligned herbs. I personally like to use items such as cinnamon sticks, pine needles, pinecones, cloves, and/or dried oranges. Holly berries add a nice visual effect; however, just be sure that no animals or little ones can get to them and that the ornament or jar can be opened again in the future in case they need to be replaced. You can also add scent in the form of essential oils.

Rock Talisman
Find a mid-sized to large rock that appeals to you. Flat rocks are the best for this particular project. I personally enjoy finding rocks by a local river or ocean but you can find your rock anywhere. Using acrylic paints, paint a sigil or rune on the rock that will have some meaning to your gift recipient. You could paint a sigil for a deity the person works closely with, for a particular issues such as health (the rod of Asclepius is a good one for this purpose), a rune or even a sigil that you or your friend have created. You may want to consider using a finishing spray when the paint dries. Wrap this gift with a decorative piece of paper that explains what the talisman can used for and how it can be used. I recommend putting the finished talisman on your altar to charge prior to giving this gift if you have time to do so.
Mini Altar Kit
This is a great idea for your loved ones who travel a lot or perhaps don't have a large space in which to practice their craft and/or work with their deities. It's also helpful for friends and families who, for whatever reason, can't be public about their chosen path. You can use a variety of containers for this kit – a basket, a small bag, a small metal tin, a simple wooden box or even a decorative box that is used for storage. (Many of these items can be found at local craft or dollar stores.) I try to include something to represent each of the elements in a mini altar kit. This can include a chime or battery operated tealight candle and matches for fire, a crystal or rock for earth, a small container of incense for air, and moon or sun water for water. Chime candles can often be found in the birthday candle section of dollar stores. The element of spirit can be represented by any number of items such as an animal figurine (if the recipient has an animal that they work closely with in their tradition), a small goddess or god doll, a picture to represent spirit, or even a small charm.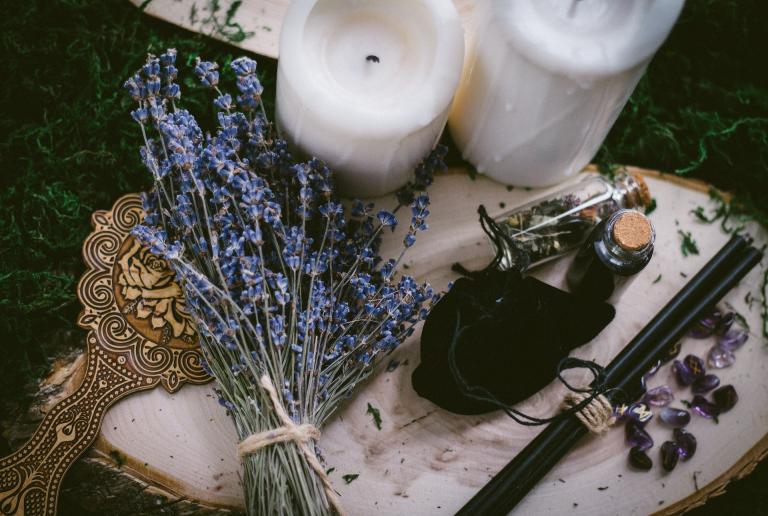 Herbal Gifts
If you work closely with herbs, consider making a magickal loose incense or tea as a gift. The incense can be aligned to a particular intent or deity as can the tea. If you want to add a little oomph to this gift, find a pretty tea cup at a thrift store to include in the gift as well as a note explaining how to do tea leaf reading. Please be sure to research any ingredients you use in tea or incense to make sure that they are not toxic or potentially harmful.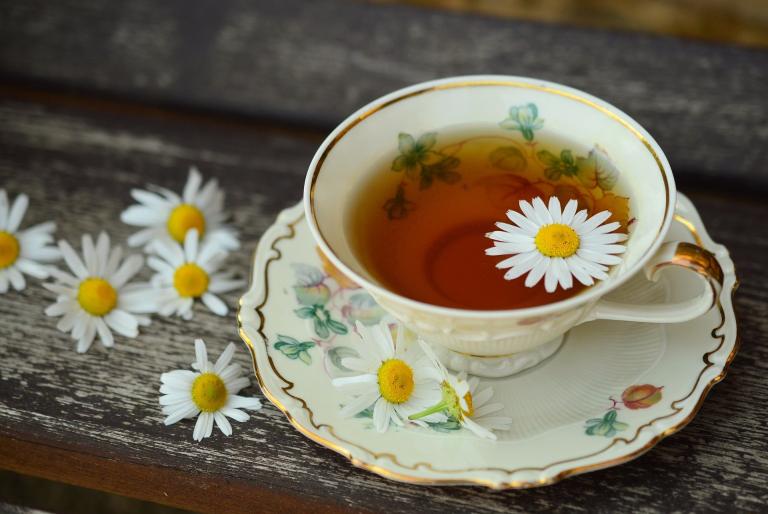 Your Time and Talent
Are you skilled with tarot, runes, or other divination tools? Provide your loved one with a gift certificate for a reading. You can also offer to give them a written documentation of the reading when it is done, complete with pictures of the cards that were pulled. Are you a Reiki healer? Give the gift of a Reiki session. Do you make crystal grids? Offer to make one for a specific purpose for your friend.
Simmer Pot Pack
I have always associated the Yule season with simmer pots for some reason. Simmer pots can be pretty simple to make. Simply prepare a kit that includes water (preferably moon water if you have it) and ingredients such as rose petals, pine needles, cinnamon sticks, orange peels, cloves, cranberries, star anise, lemons, or bay leaves. Alternatively, you could make a Salt Bowl Pack for those who aren't able to use a simmer pot. Find out more about salt and/or blessing bowls here.
Kitchen Witchery
If your talents lie in the kitchen, perhaps you can offer witchy baked goods as a gift. I particularly love cookies or pastries in the shape of a crescent moon. Even better, give the gift of a witchy baking kit by sharing a favorite recipe and assembling all of the ingredients needed for the recipe.
Magick Bath
For your loved one or friend who is working on cleansing and healing or who just really enjoys baths, give the gift of magickal bath products. These can be very simple to make. For bath salts, simply use Epsom or Sea Salt and add essential oils and flower petals or herbs. I particularly like using herbs and/or oils such as lavender, rose, sweet orange, jasmine, pine, patchouli, and/or rosemary. To make ritual oils to be used in the bath or after the bath, use a base oil (such as olive, coconut, almond or grapeseed) and add your preferred essential oils to the base oil. I have found this to be more of an art than a science. If you have not made or mixed oils before, I suggest adding just 1-3 drops of essential at a time to the base oil and smelling the mixture prior to adding more essential oils. You can charge the oil and/or salts with a particular intent. Place the salts in a pretty jar or vial. You may wish to put the oil in a non-transparent glass container with a dropper. These can usually be found at local health or craft stores or online. You might also consider adding a tealight to the package.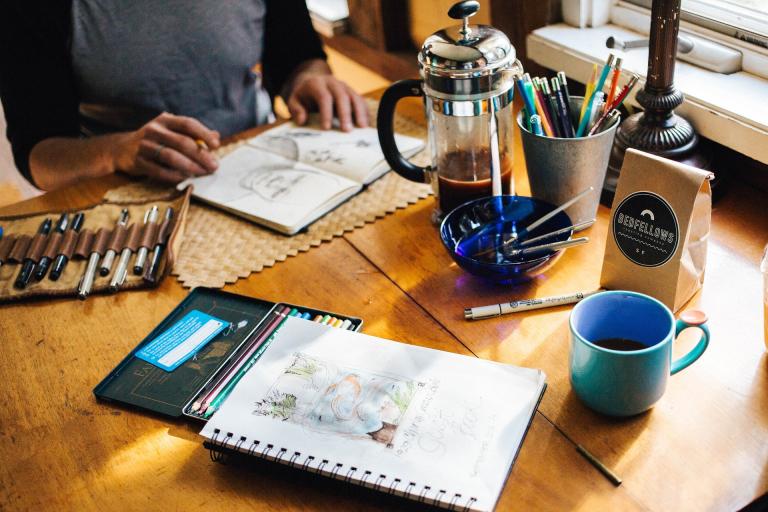 Personalized Book of Shadows
I have a friend who is an amazing artist and the BOS pages she creates are droolworthy. If you are gifted with artistic talent, why not personalize a journal for your loved one? Simply take a blank journal and add your art to some of the pages. You might draw pictures of deities your friends like, depictions of the elements, and/or illustrations of herbs. Alternatively, if your friend uses a binder for their grimoire, you can decorate blank pieces of paper that they can insert into their binder. You can use a variety of art techniques to create these personalized pages such as painting, drawing, doing collage…the possibilities are endless. Your friend will be left with a one of a kind, original book in which to keep a record of their craft learnings and activities.
Emergency Magick Kit
This is a great all-purpose gift for any witch. The emergency magick kit comes in handy when one encounters a significant challenge or is in need of protection or defensive magick. You can use a small bag or box for this kit but many people like to use small metal tins. Some examples of items you may want to pack in this kit include small packets of salt (i.e. the kind you get at fast food restaurants), red string, matches or a lighter, a small candle, small packets of sugar, a small mirror, herbs, incense, chalk, and/or black salt. You can personalize the kit to each of your friends and family members if you so desire. For more information on emergency magick kits, here is the link to a great Patheos blog post on the subject by Morgan Daimler.
Spell Kit
Similarly, you can also make a personalized spell kit for your friend. The ingredients for this kit will vary on the intent of the spell but at minimum I like to include a small candle, an invocation or saying to activate the spell, and instructions on how to use the spell kit. For a protection spell you might want to include a black candle, a crystal such as obsidian and black tourmaline, and black salt. For a healing spell, items such as a white candle, a healing oil mix to dress the candle with, and a healing sigil. You could also charge a crystal with healing intent. The type of crystal you include should be one that has magickal properties relevant to the type of healing one desires and/or is aligned to a chakra impacted by the health issue. A money kit may include a green candle inscribed with sigils or symbols for abundance, a bay leaf for one to write their wish on before burning it, a small cauldron or container for burning, and a green or gold crystal such as aventurine, jade, or pyrite.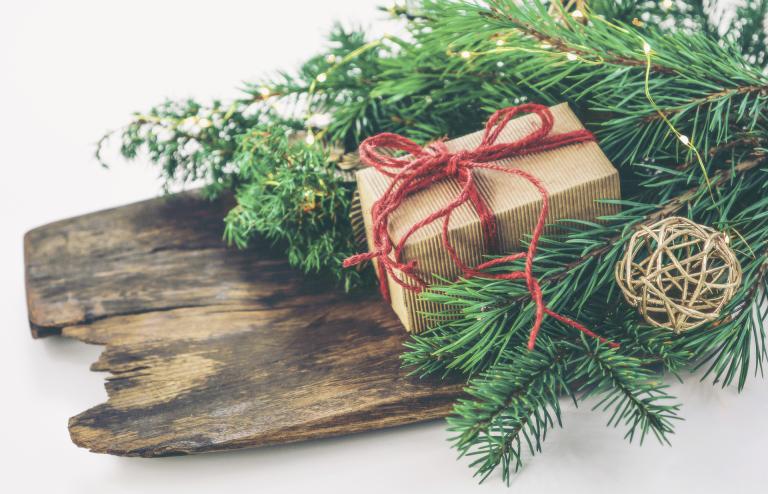 Element Immersion
It can be very beneficial to immerse ourselves in one element for a time to either get to know that element better or to benefit from the magickal properties of that element. This is also a great gift for someone who is very drawn to one of the elements. An element immersion is basically a basket, bag or box of items designed to help the recipient connect strongly with the element in question. For example, a Water Element Immersion gift might include seashells, moon water, a scarf or other items in colors such as blues, greens or silvers, a tea made with water aligned herbs, sea glass, and bath items. A Fire Element Immersion may include a candle and lighter or matches, a dragon or salamander figurine, items in colors of red and orange, and spicy foods such as salsa or peppers. An Earth Element Immersion may include crystals or rocks, a branch from a particular tree, herbs, items in colors of green or brown, seeds, and comfort foods such sourdough bread (or sourdough bread starter). An Air Element Immersion might include pastel colored items, incense, simple wind chimes, bird feathers, and aromatherapy items.
Bonus Idea
If you want to undertake a bigger gift project, consider making an Advent calendar. Each day could include small, inexpensive items in little jars or containers such as crystals or rocks, incense cones, salt, chocolate, pinecones, animal bones, chime candles, a chant or spell written by you, witchy tips, a small vial of moon or sun water, or any of the items mentioned in the ideas above. These items can be wrapped in individual packages or envelopes.
There are many easy to create Yule gifts on a budget and these are gifts that your friends and family are sure to love. The gifts mentioned above can be fun to create and may spark ideas for other gifts. I would love to hear your ideas for Yule gifts – or really any witchy gifts – on a budget! Here's hoping you all have a safe, wonderful and happy Yule.
Be sure to read my book, Persephone: Practicing the Art of Personal Power, available now!