The inspiration you seek is already within you. Be silent and listen.
–Rumi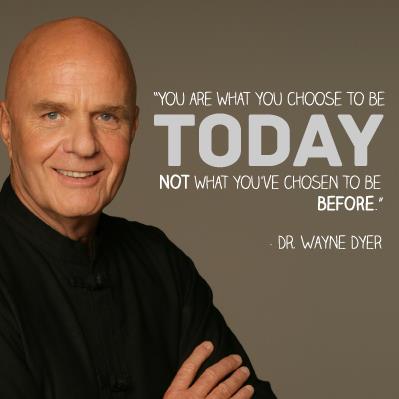 Sunday evening it was announced that Dr. Wayne Dyer passed away. Many years ago I was able to talk to Wayne Dyer about his work and my own. His words were comforting, loving and sensitive. Last night I had a dream that Maya Angelou and Dr. Dyer were sitting at a table together in deep conversation. Right before I woke up I heard – "They all still need us to show them they have their own light within them."

Yes, we do. We need inspiration and love, we need to believe, and have faith. We also need to know that we each have our own light to shine and to stop counting on others to shine theirs all the time.

We often need inspiration, but we forget is that we all have the potential to inspire others, most importantly ourselves. With the constant noise around us we often forget to listen to our own inner voice that gives us positive inspiration. We don't make the time to turn off the noise and allow ourselves to just be. We don't spend time in silence to listen to our own thoughts. Just by starting off with 3 minutes a day and increasing it by a minute each week, you will be amazed at the ideas that will begin to flow. If a negative thought pops in, visualize a pin and pop it like a balloon, reiterating that you are only allowing positive thoughts and positive inspirations, and then write them down. When you are sad or feeling blue, go back and read them and re-claim your own power.

So often we are busy looking for the light when the light is within each one of us, we just need to claim it and step into it to become it.
Rest now, Dr. Wayne Dyer. Fly with the angels. Thank you for all you've done on this earthly plane. and for the inspiration you've given so many. I hope you know how very grateful so many are for your love and knowledge. Rest now.

Believe,
Kristy
www.kristyrobinett.com

Kristy Robinett is an intuitive, life coach and author of several books. She is a mom and wife who loves farmhouses, front porches, iced tea and old cemeteries. Find Kristy at www.kristyrobinett.com.